Easily Create Feature-Rich Locators
Design your locator using a rich point-and-click experience that is easy enough for non-technical users but powerful enough for developers. Pick colors, change search options and design features with no programming skills required. Control the arrangement of information, sizes, colors and fonts. Add custom fields, images and links to files. Customize the map marker icon and marker click behavior.
Point-and-click through all our features
No programming skills required
Instant preview of changes
Drag and drop placement and ordering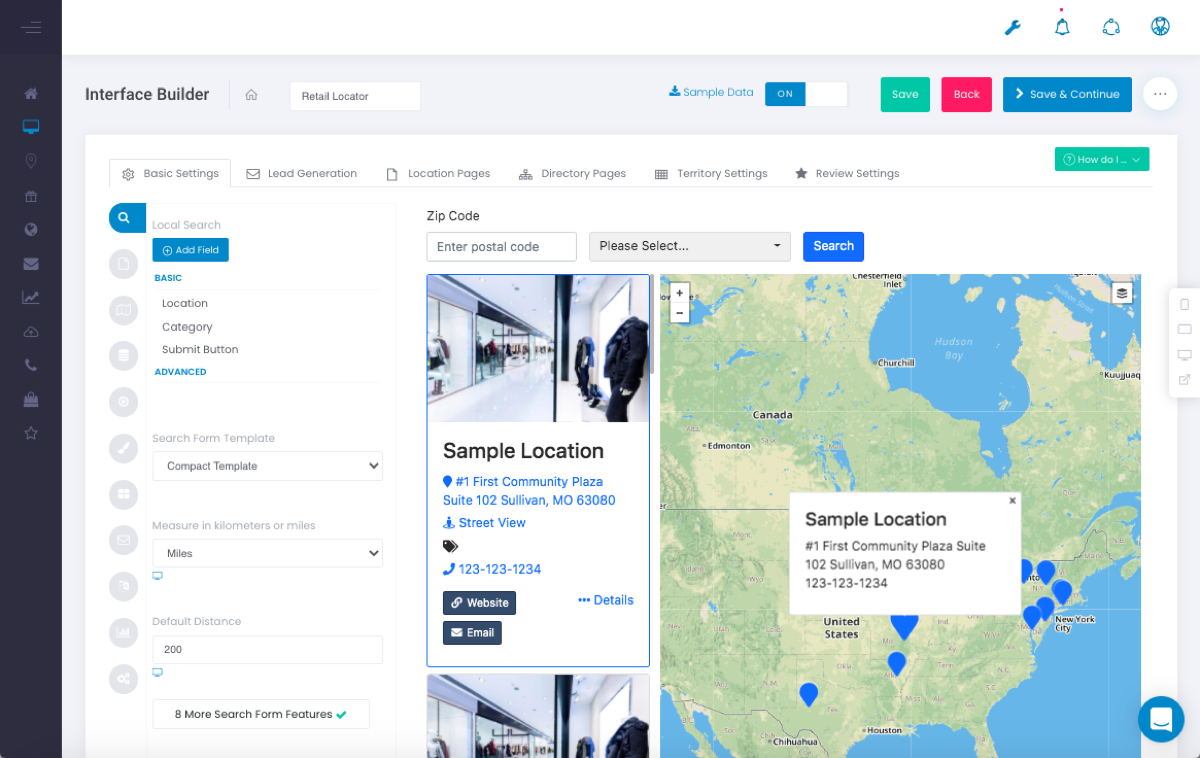 Simple and Powerful Management
Bulk upload and synchronize data from various sources including Google Sheets, CSV, SalesForce, SFTP and more. Individually edit locations or perform bulk actions directly in the Control Panel. Export data and settings in bulk. For Enterprise users, access a complete audit trail, version history and rollback.
Easily manage large collections of data
Invite your entire team with multi-user access
Categorize, update and geocode data directly in the dashboard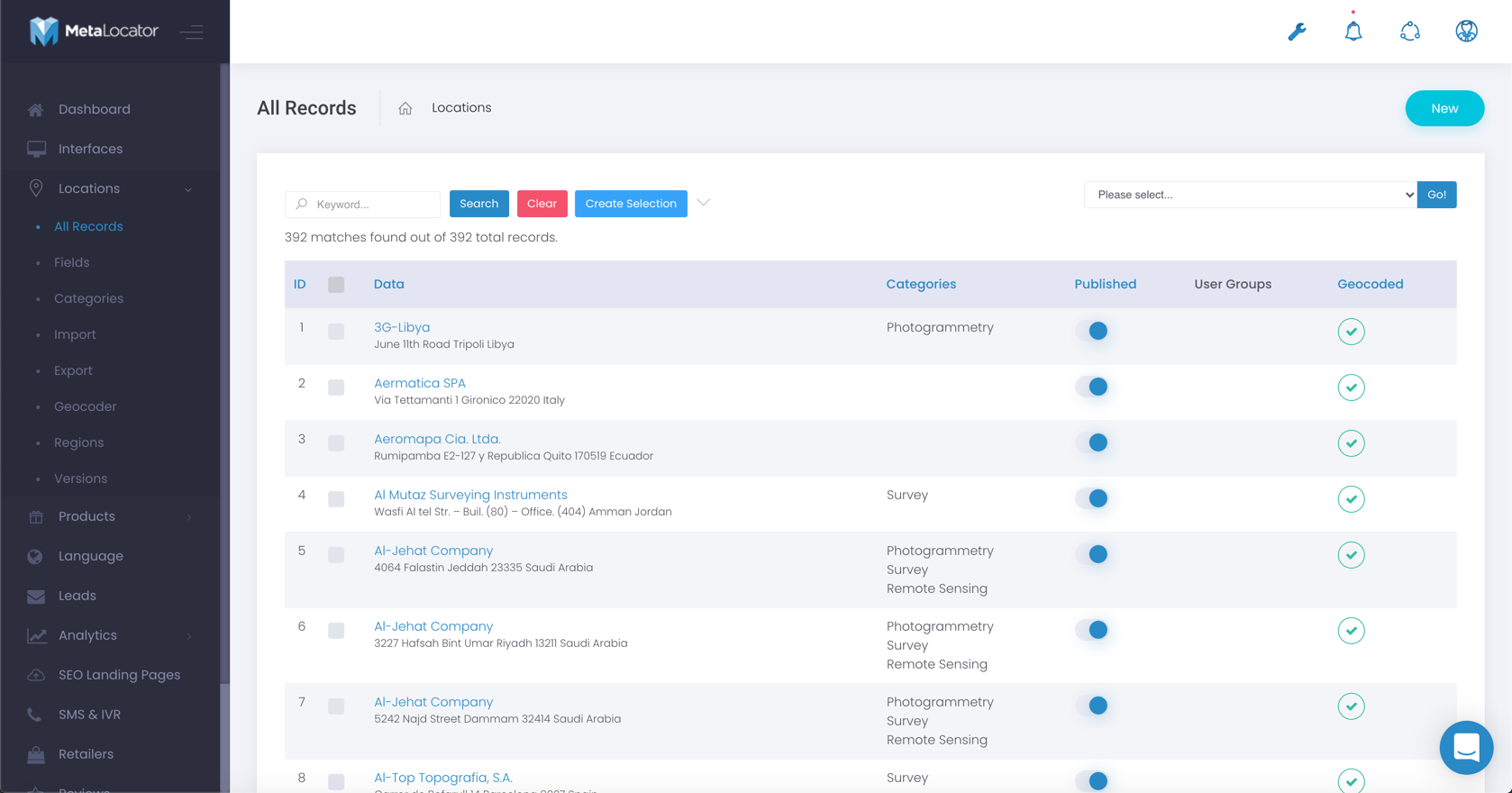 Ready to use Templates
Get started quickly with templates built leveraging best practices crafted over 13 years of implementing locators and searchable directories. Easily colorize and customize each template and adapt to your brand and specific use case. Choose from a gallery of pre-built store locators, dealer locators, product finders, staff galleries, searchable databases and more.
Purpose-built templates leveraging over a decade of experience
Easily change colors, fonts, styles, and behavior
Create an unlimited number of locators within a single account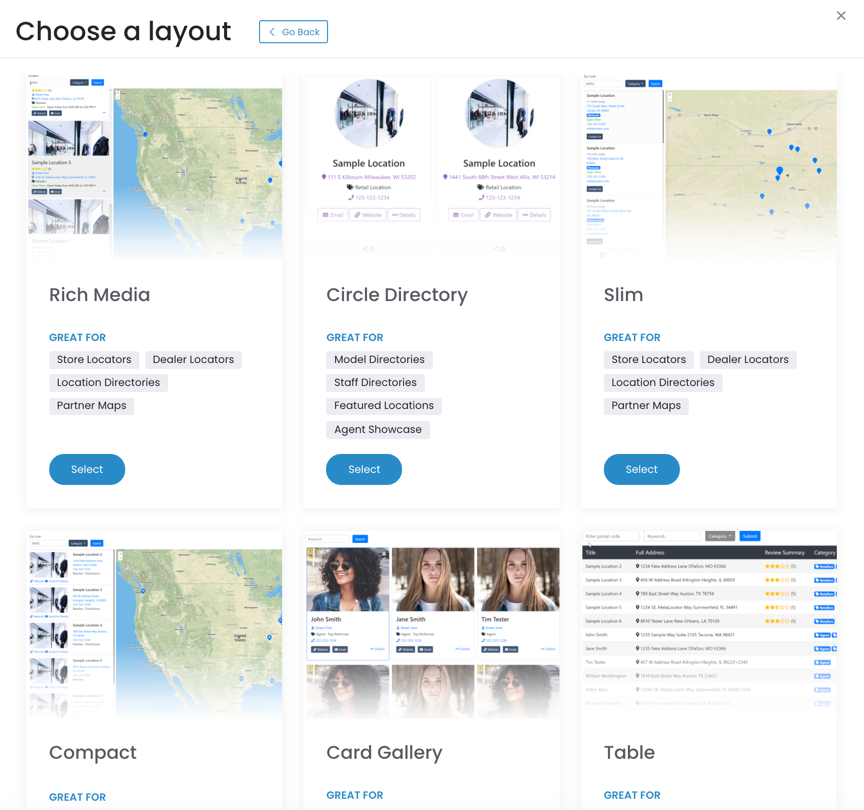 Seamless Integration with any Website
Tightly integrates with your Website without scrollbars, advertising or "powered by" logos. Visitors will consider MetaLocator as an integrated part of your Website. Responsively adapts to your site width and height automatically. Simple one-time copy and paste to install.
No awkward scrollbars, spaces or gaps
No elaborate co-branding or MetaLocator logos
Simple copy-and-paste installation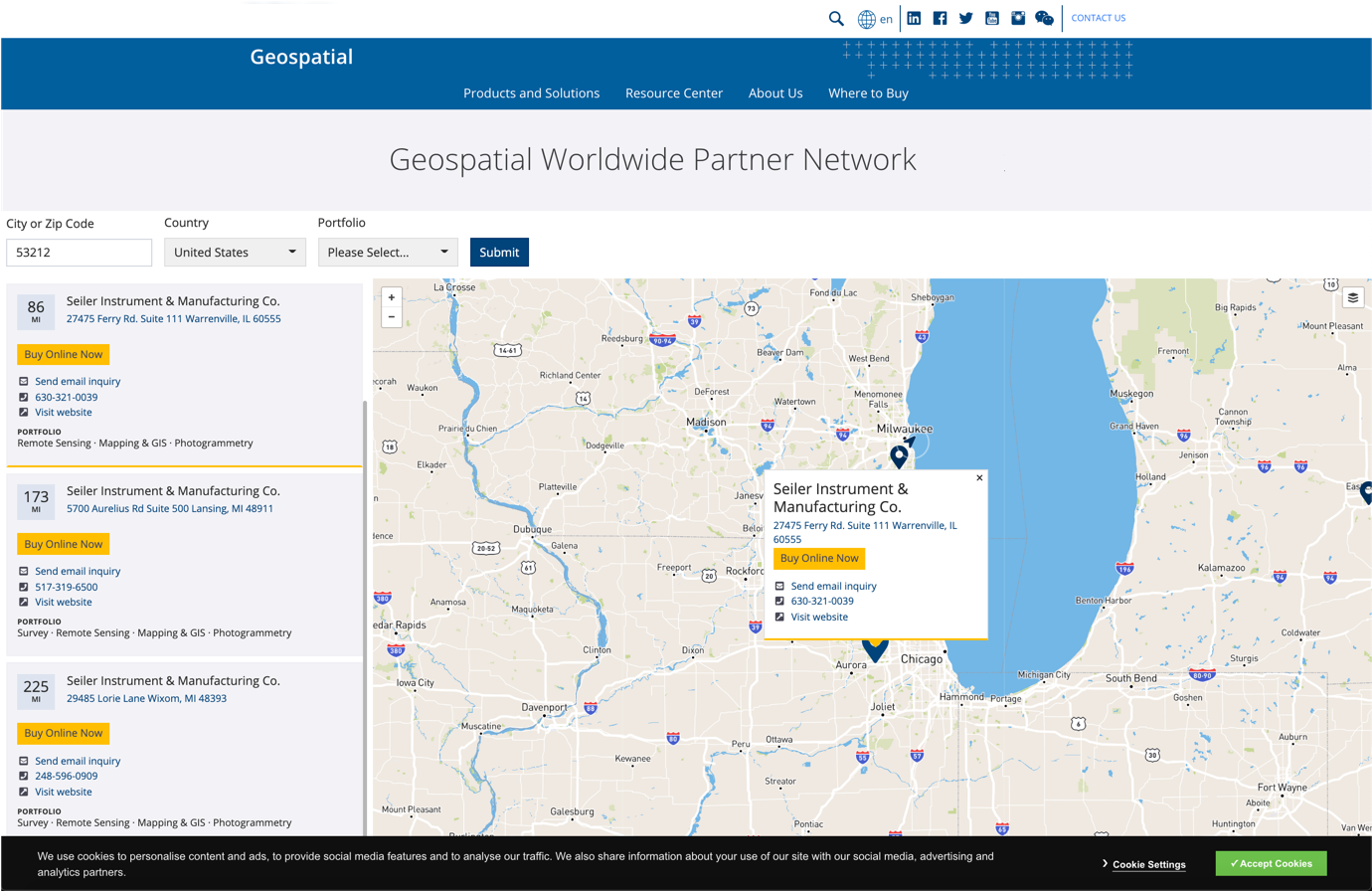 Mobile Device Support
MetaLocator recognizes and uses mobile device capabilities including GPS and device-native Share. Beyond just responsive behavior, MetaLocator is a mobile-first application that leverages device sensors and features to provide an app-like experience. Locator users are inherently mobile and MetaLocator thrives in that context.
Device native GPS and Directions
Integrated mobile "Share/Send"
Fully responsive and mobile friendly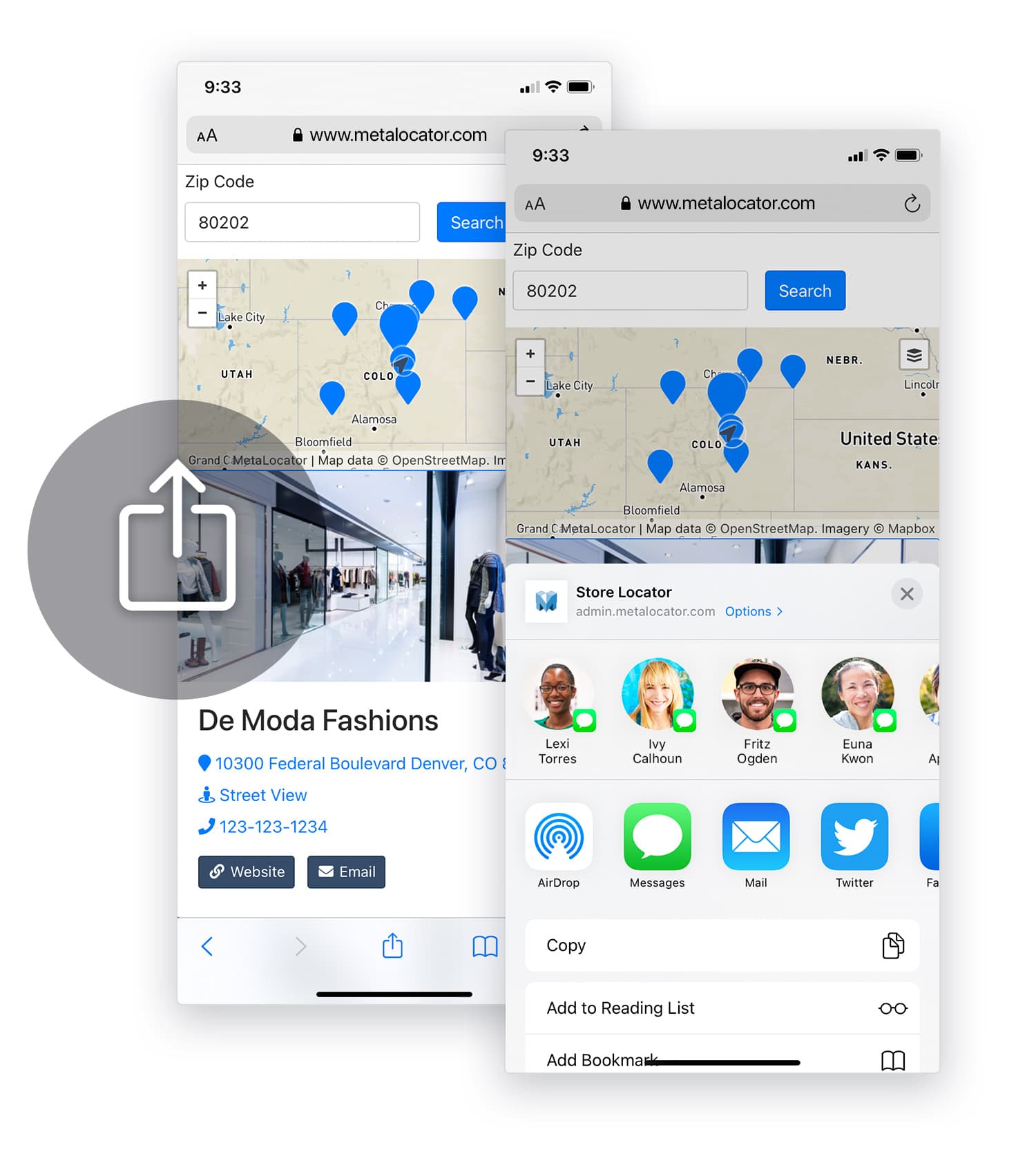 Any Country and Any Language
Create a global locator for your international partners. Includes support for all languages and address systems including right-to-left display. Automatically display the customer country and include country-specific options, products and default language.
Serve all countries, languages and address systems
Supports all character sets and RTL
Jump to any country and default to the visitor country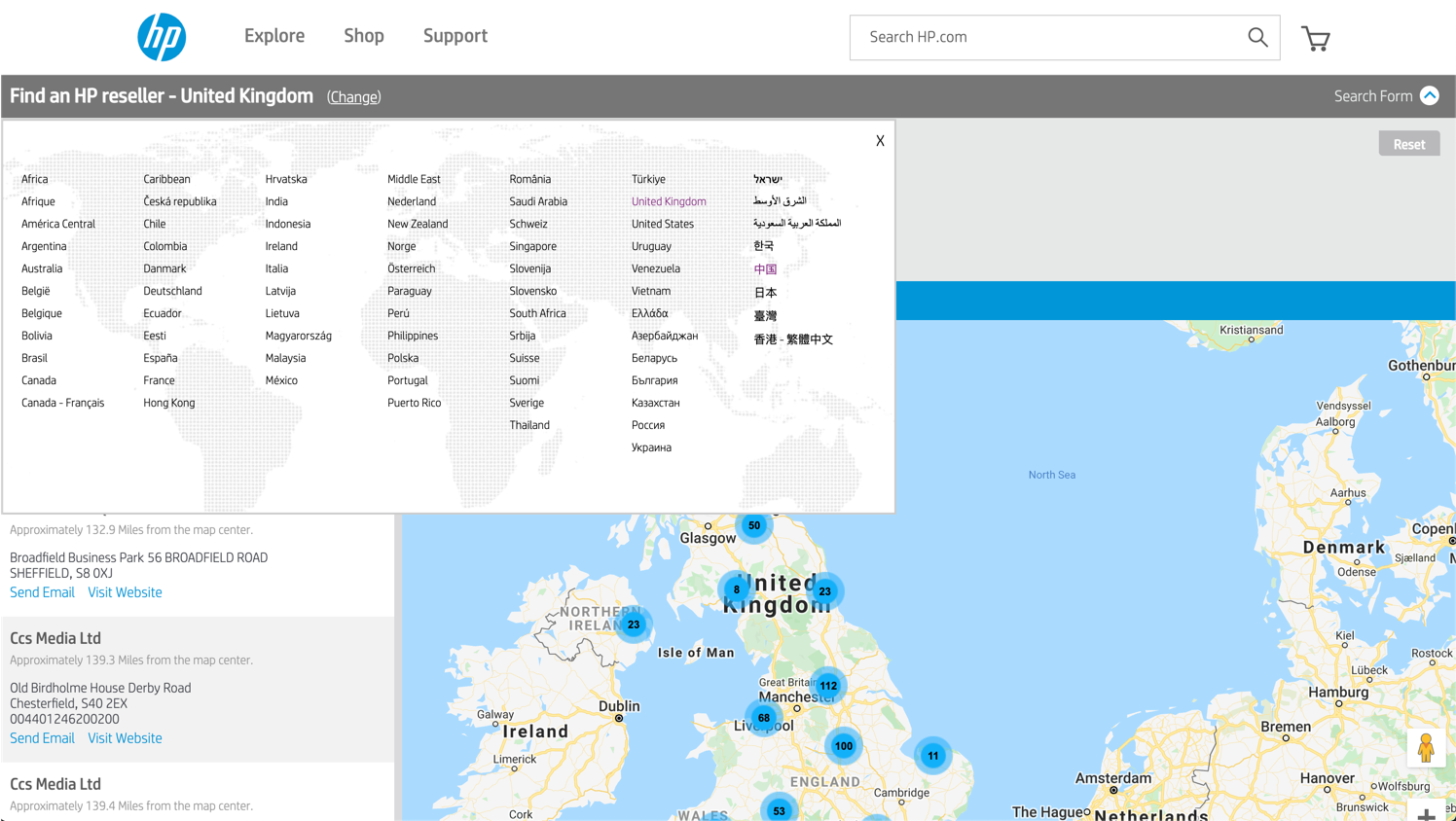 Sort, Prioritize, Rank & Feature Results
Feature certain high-performing dealers based on category membership, a custom attribute or combine multiple sorting criteria to create a highly specialized search. Introduce random ordering to improve equity and fairness among dealers for online and in-store results.
Promote certain categories
Prioritize by a custom field, e.g. annual sales
Custom styles and colors based on priorities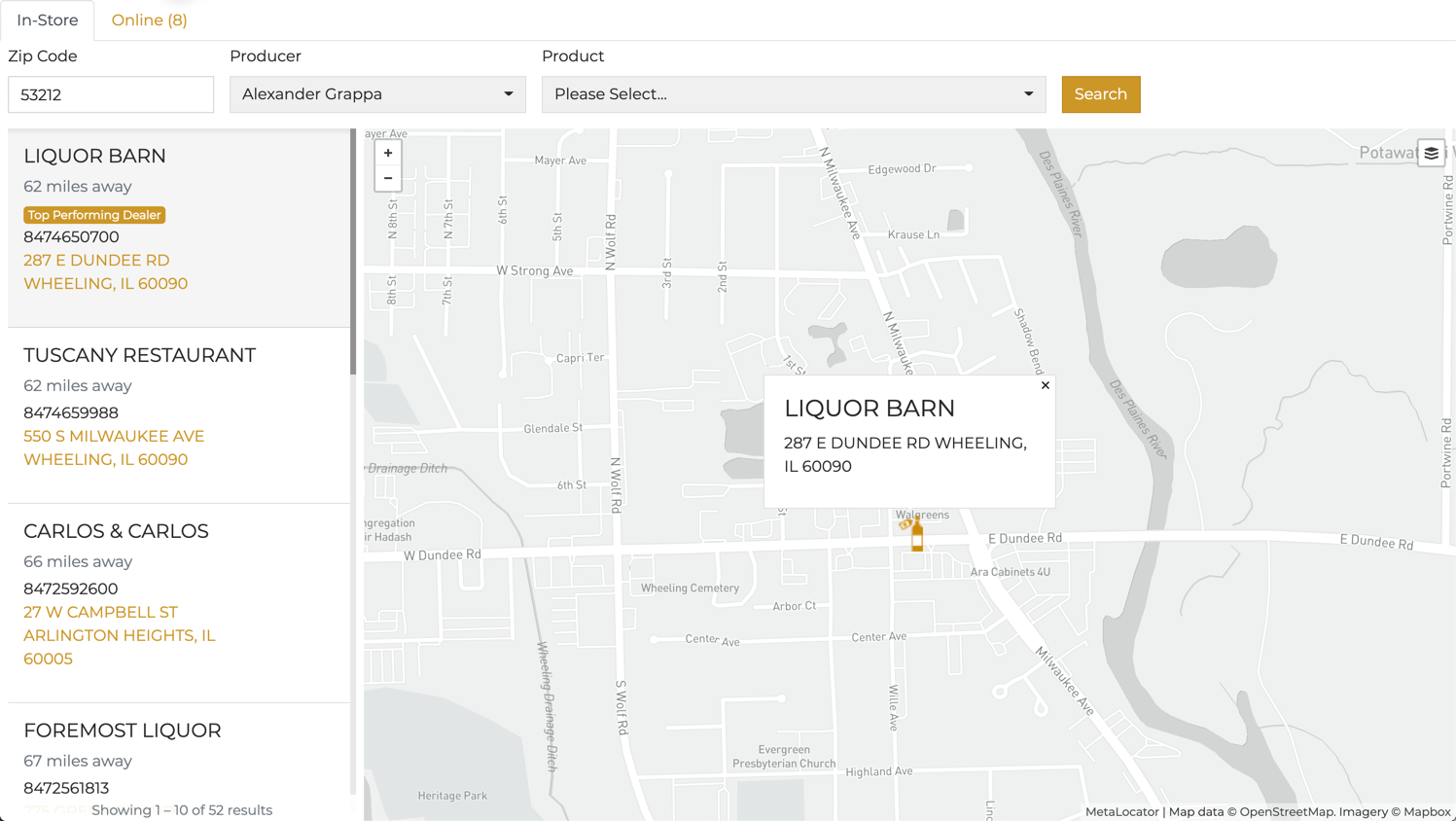 Integrated Buy Online
Drive traffic to where your customers can interact with your brand online or in person. Link directly from a product detail page to your locator with the chosen product pre-selected. Dynamically create per-product-per-retailer links, import them in bulk or display a simple gallery of icons. Omnichannel eCommerce customers can even track actual customer transactions through online partners.
Display online retailers that sell your products
Link directly from your product detail page
Track clicks and even conversions by retailer and by product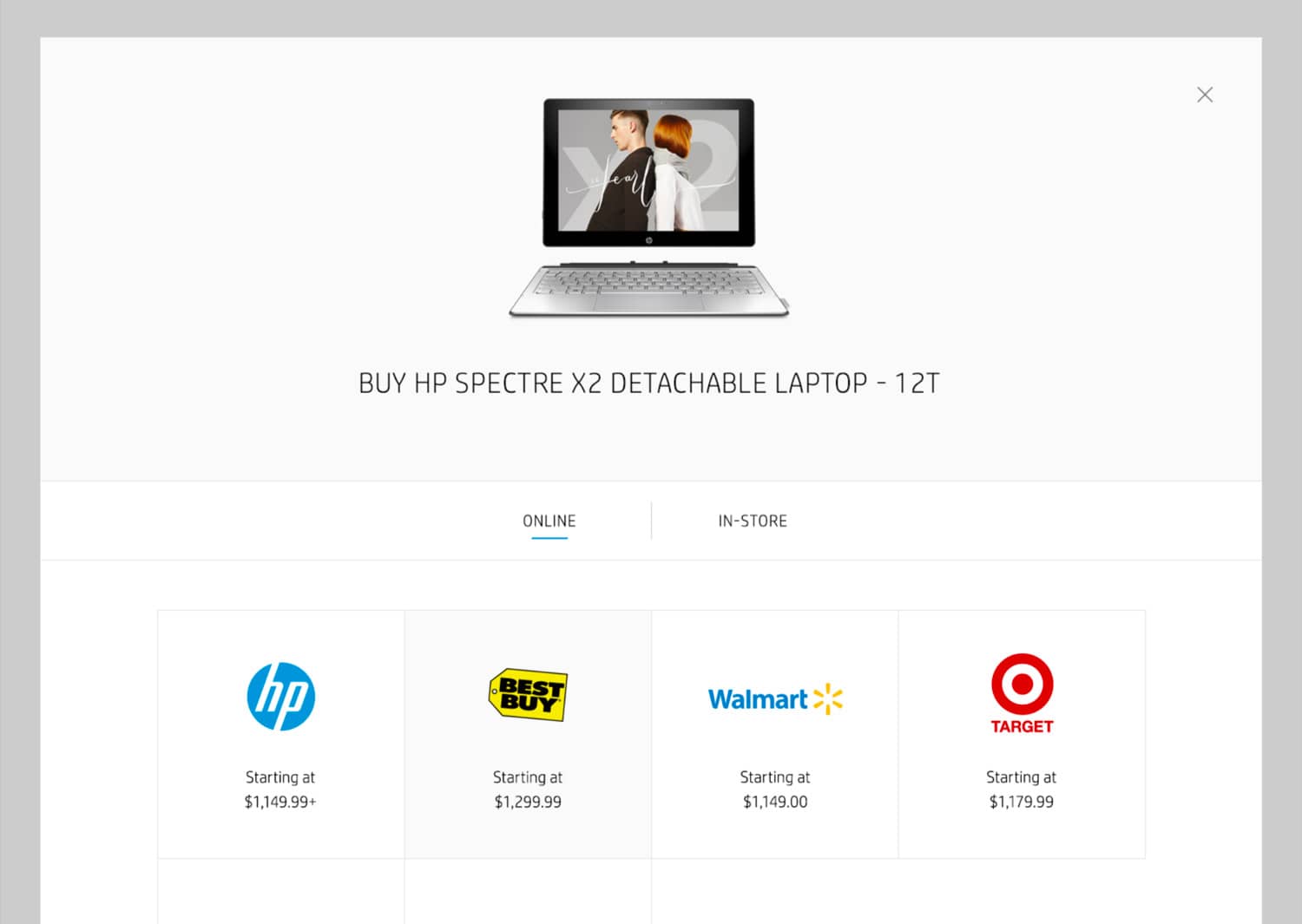 Integrate Data with External Systems
Create bulk, recurring data imports. Leverage extensive synchronization options including bi-directional, one-way and more. Pull data on a recurring basis from SalesForce, Google Sheets, SFTP and more. Integrate lead data with SalesForce, HubSpot or custom CRM with our API tools.
Connect and synchronize with external systems
Route leads via existing CRM tools
Process data tasks on a scheduled, automatic basis.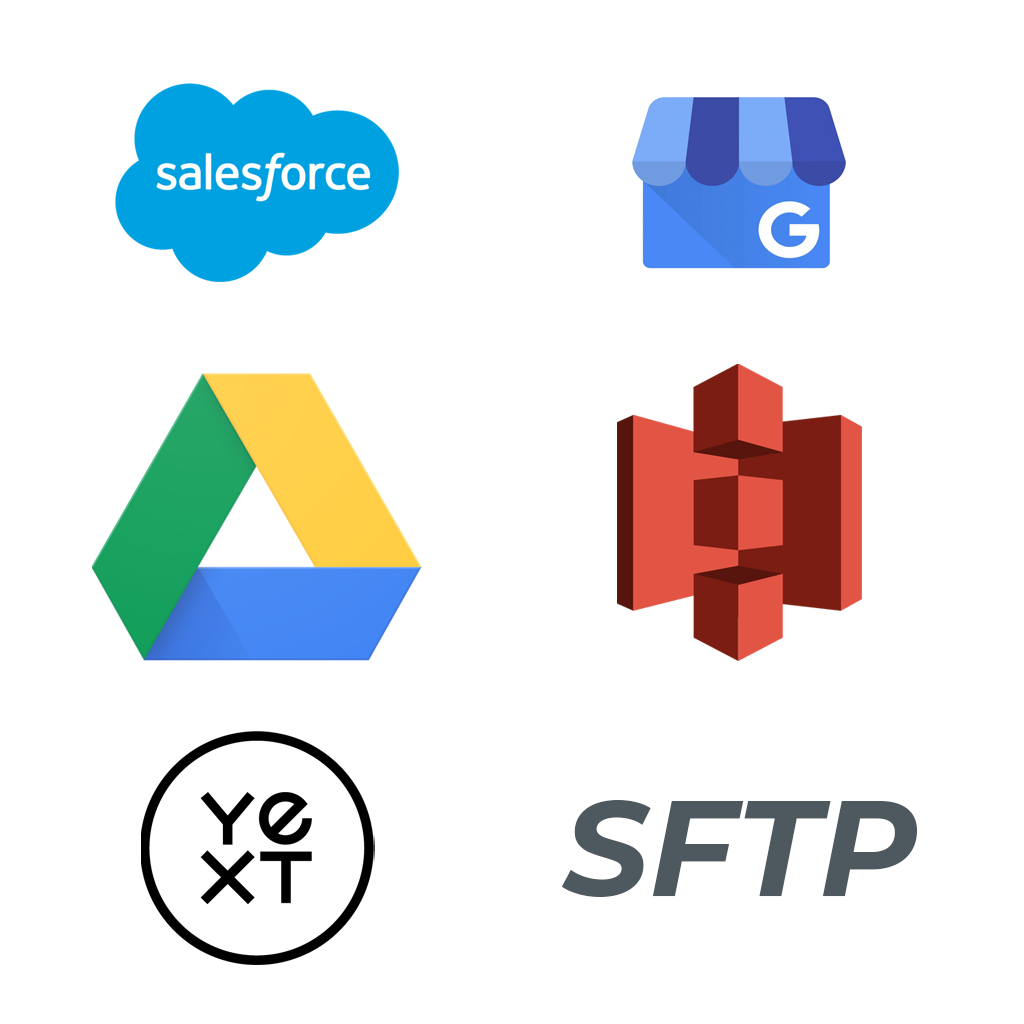 Generate and Track Business Leads
Capture leads for each location and route to a location-specific contact, an administrator, or both. Create a custom contact form with our drag-and-drop tools. Enterprise customers can access lead optimization and routing options to monitor and improve performance. Track dealer response time and even re-assign leads away from unresponsive dealers.
Generate more revenue from your locator
Track dealer response time
Promote and identify high-performing dealers
Create custom lead generation forms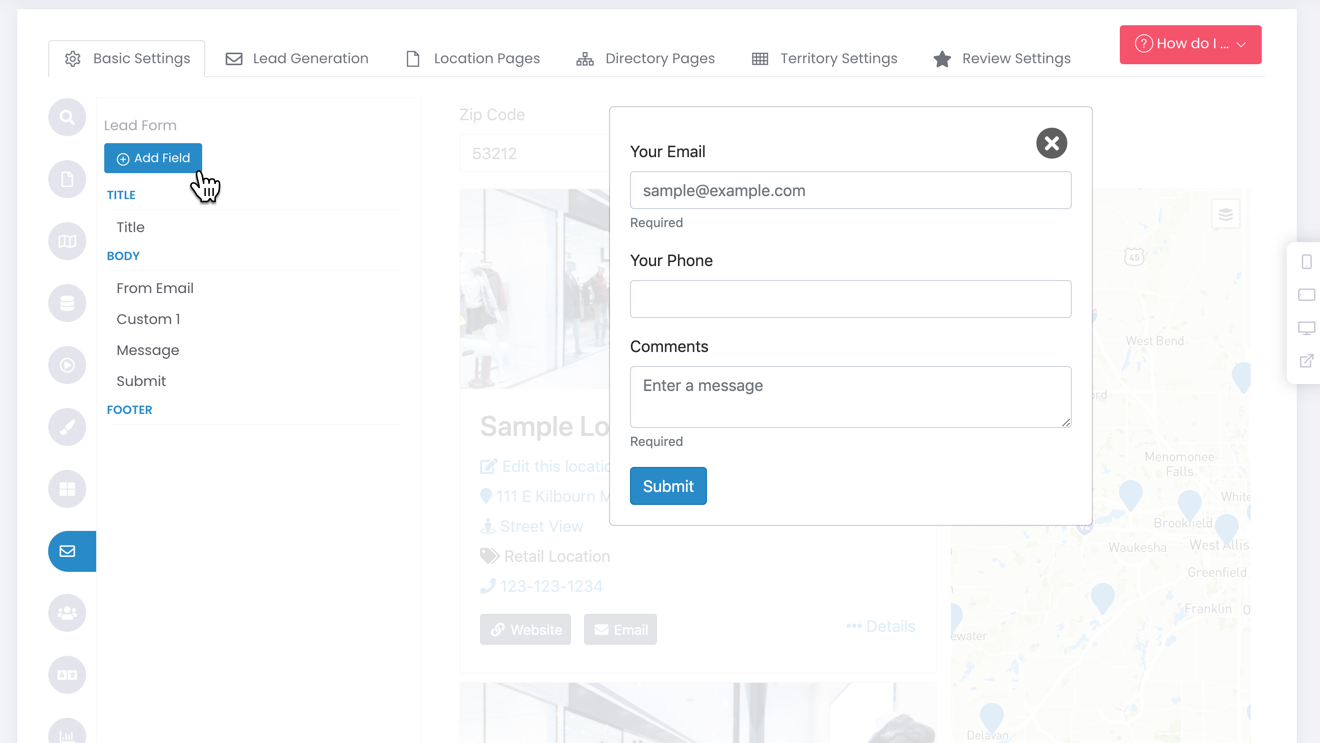 Rich Location Content and Custom Fields
Include store hours, holiday hours, image galleries, a primary image, HTML description, time zone, email, website and custom fields of every imaginable type.
Show a call to action for each search result
Include images, videos and other media
Add categories, products, links and lists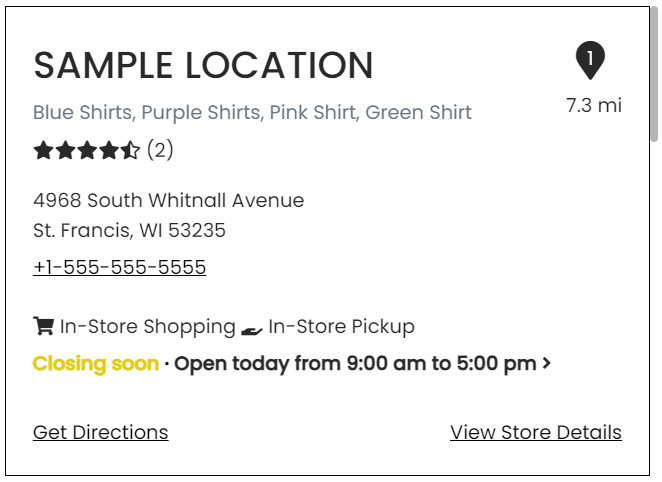 Sales Territory Support
Create territories to define where certain locations should be returned as search results. Define territories as county, zip code, polygon boundary and more. Combine territory types for unlimited control.
Mix geographic and territory results
Prioritize territory results
Create exclusive territories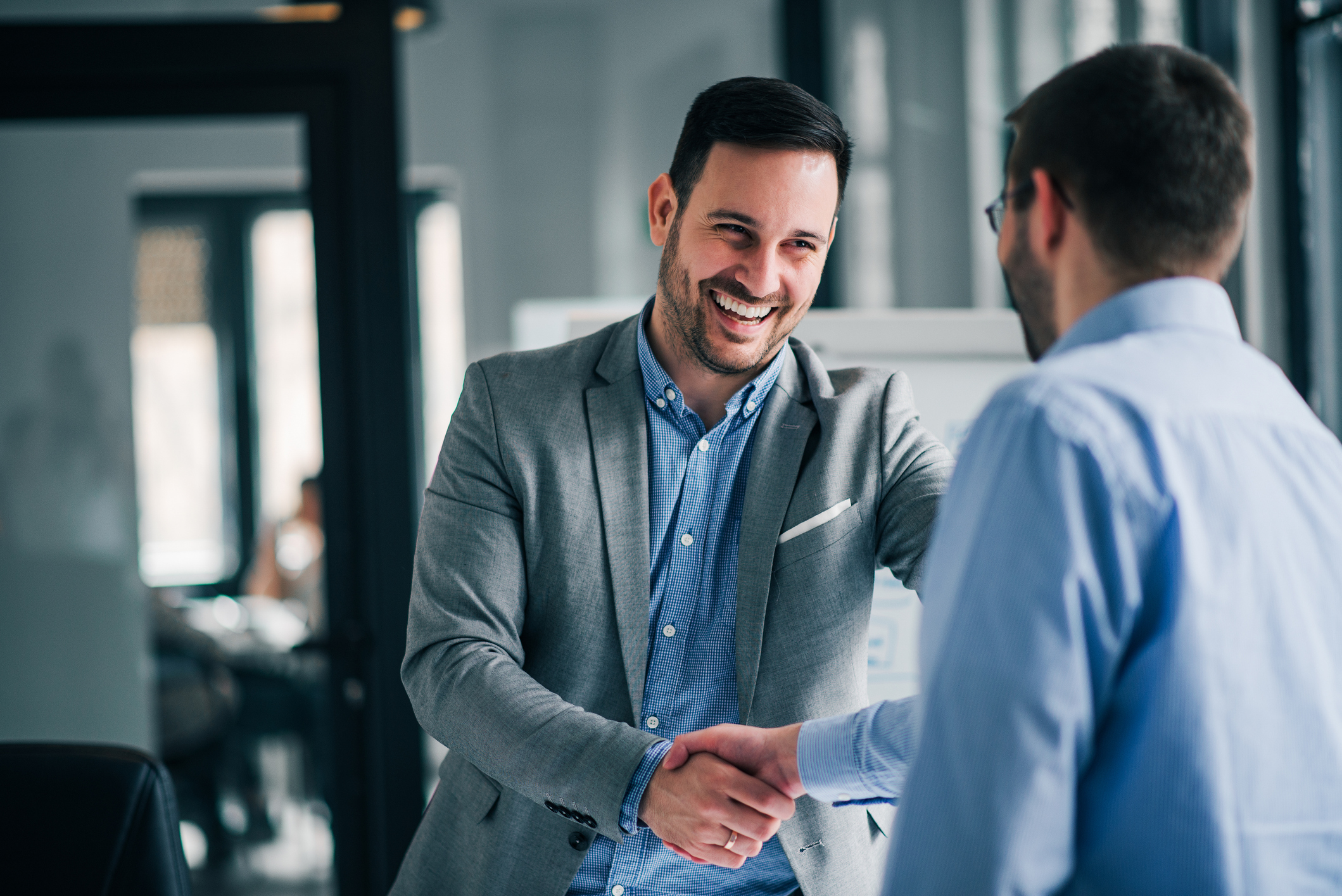 Track Performance with Analytics
Track everything that occurs in your Interfaces. See basic analytics like visitors, page views and returning visitors, then look deeper to see every phone number clicked, link visited and search performed.
View searches by geography
Show clicks on links, details and map markers
Create custom segments and export raw data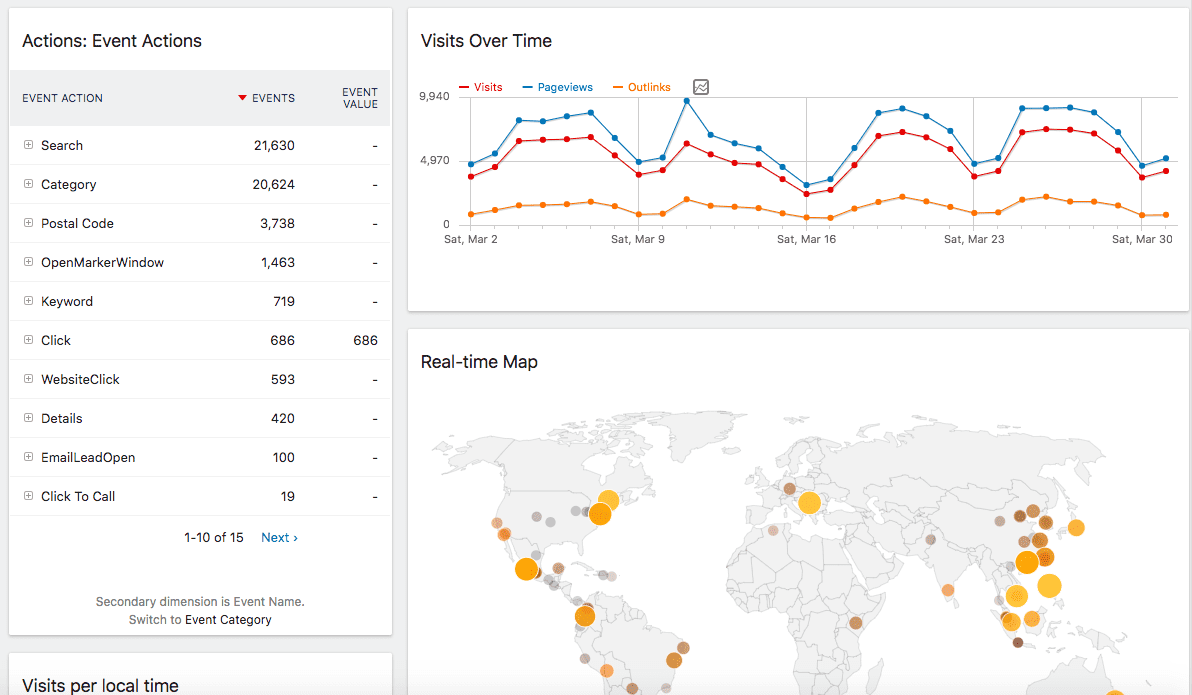 Products, Events and Custom Related data
Manage product inventory per location, location-specific events, staff, news, and more. Create custom related tables for parent-child relationships with detail pages.
Create a product finder with location-specific inventory
Create SKU or Category-based product finders
Display per-location custom content such as news, events and staff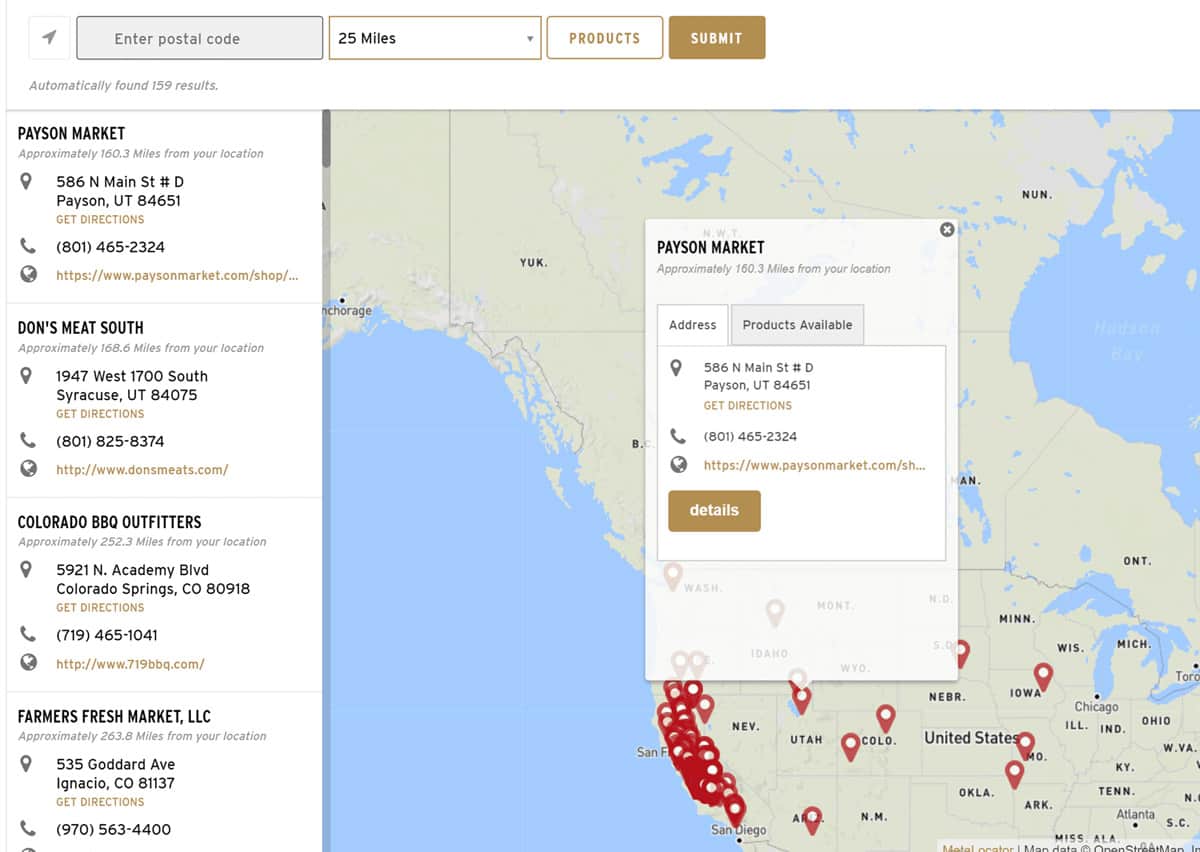 Access HTML & CSS
Our Pro and higher users can access HTML and CSS to create conditional logic within search results (E.g. If dealer is true, then display a badge icon) and tightly integrated branding. Match your Website styles exactly with direct CSS control.
Perfectly match your Website brand
Create conditional logic and advanced dynamic behavior
Implement conditional highlighting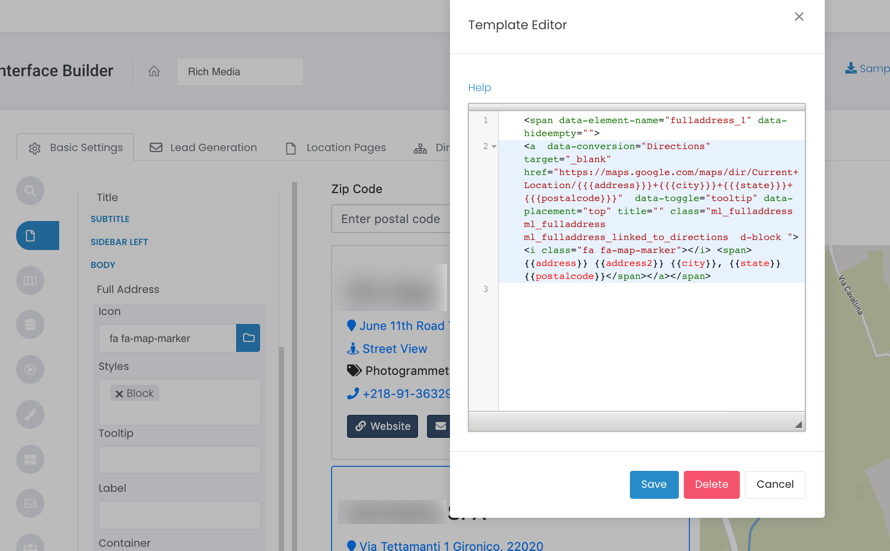 Deep Linking
Provide a search bar in your Website header for quick access to location search. Easily "deep link" into any search from other pages on your Website. Create deep links including category search, product search or geography search.
Create a quick location search bar for your Website
Deep link into searches for products, countries or keywords
Dynamically set locator options for country-specific rules and exceptions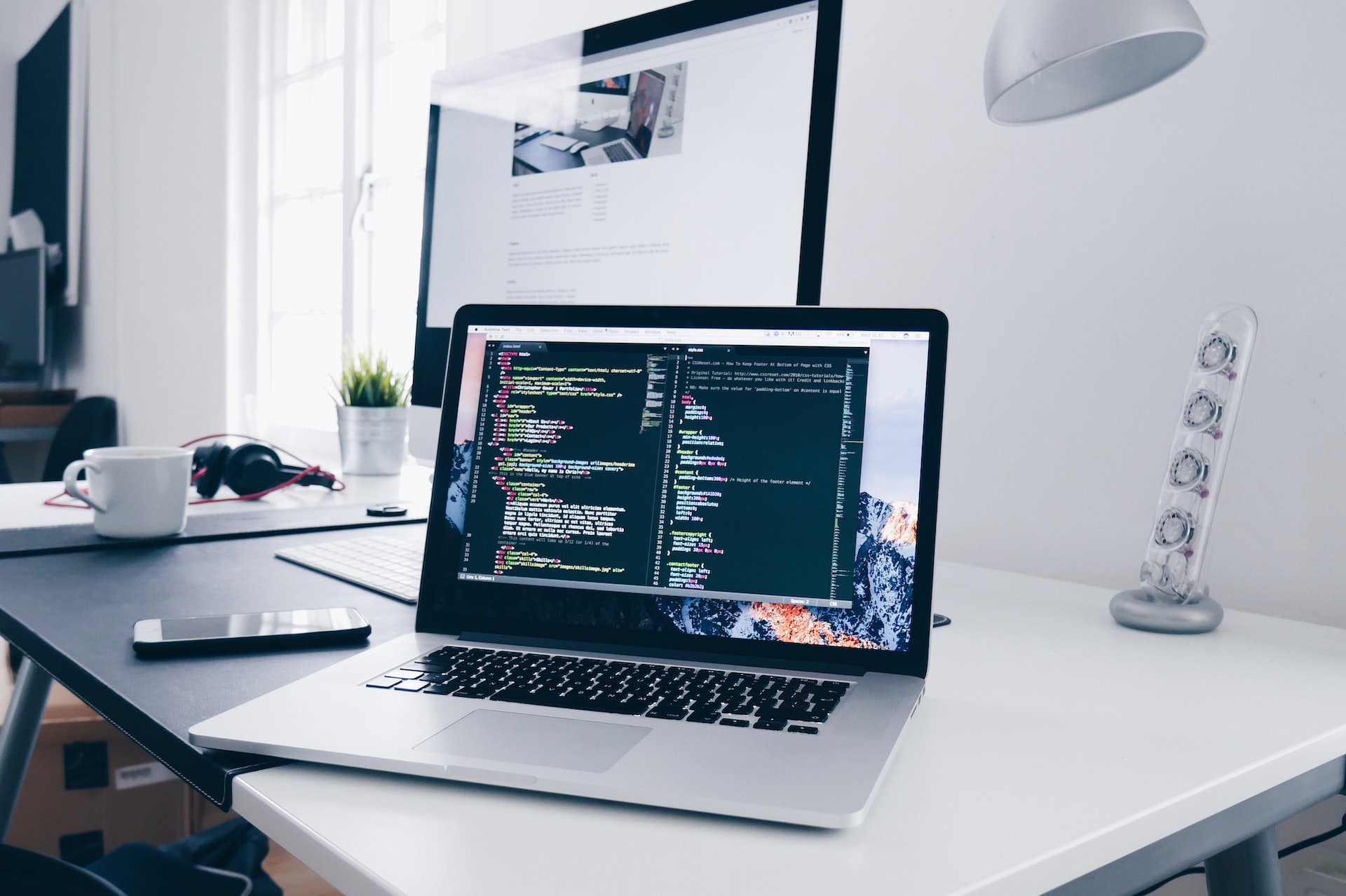 Integrated social and text-message sharing
Share location details via the clipboard, email, Facebook, Pinterest, LinkedIn and other social channels. Share via text message, air-drop or any connected app on a mobile device. Share searches via email.
Deliver results to the user's phone
Encourage viral sharing via social media
Send customized SMS text messages with directions, links and content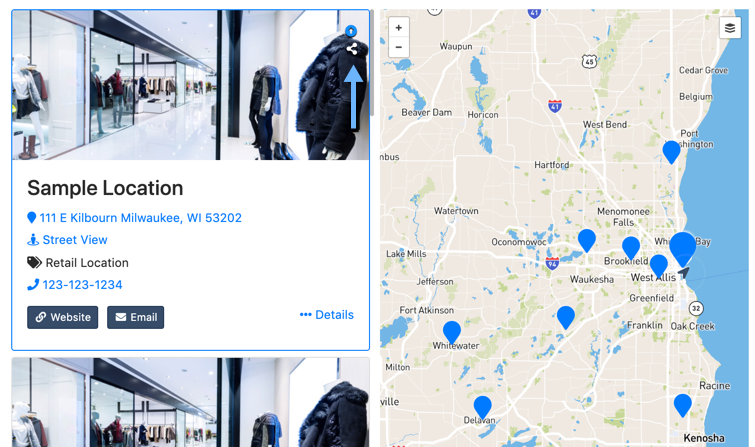 Capture and Display Reviews
Collect, import and present reviews and star ratings for each location. Import reviews in bulk or gather them from your visitors. Optionally allow location-specific contacts to decide which reviews should display. Even leverage the score internally to rank your dealers in the locator search results. Automatically request reviews from leads to measure dealer performance and customer satisfaction.
Capture reviews directly from the locator
Import reviews in bulk
Assess location performance in the reviews dashboard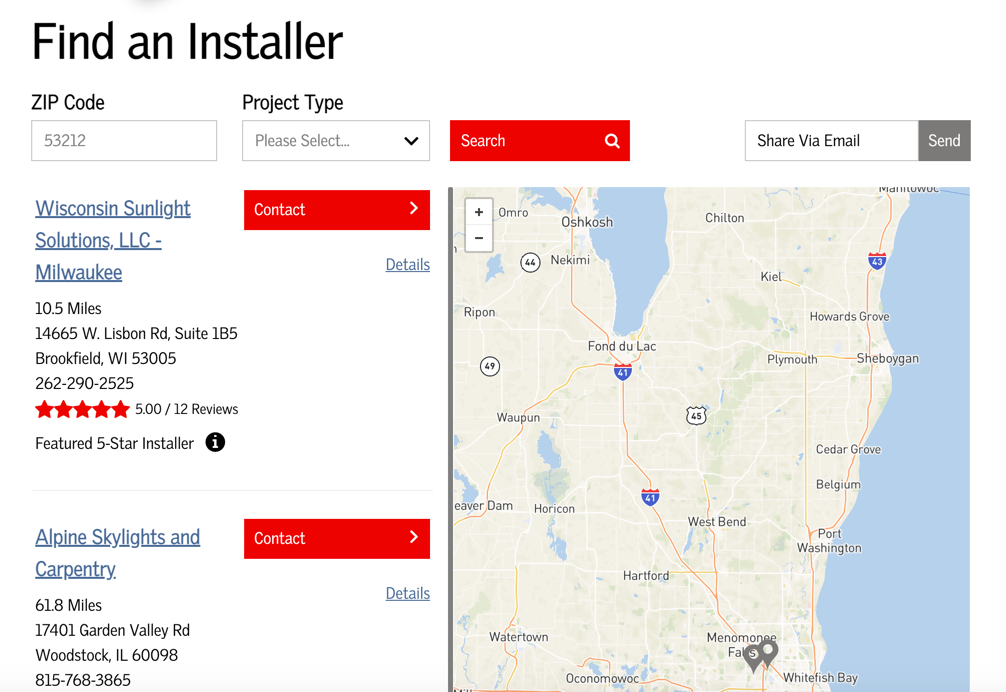 Multi-User and Teams Access
Users with Platinum and higher accounts can create multiple users and assign access to various areas of MetaLocator to delegate content management and control access. Enterprise users can create Teams of users around specific brands, countries or custom role-based access control.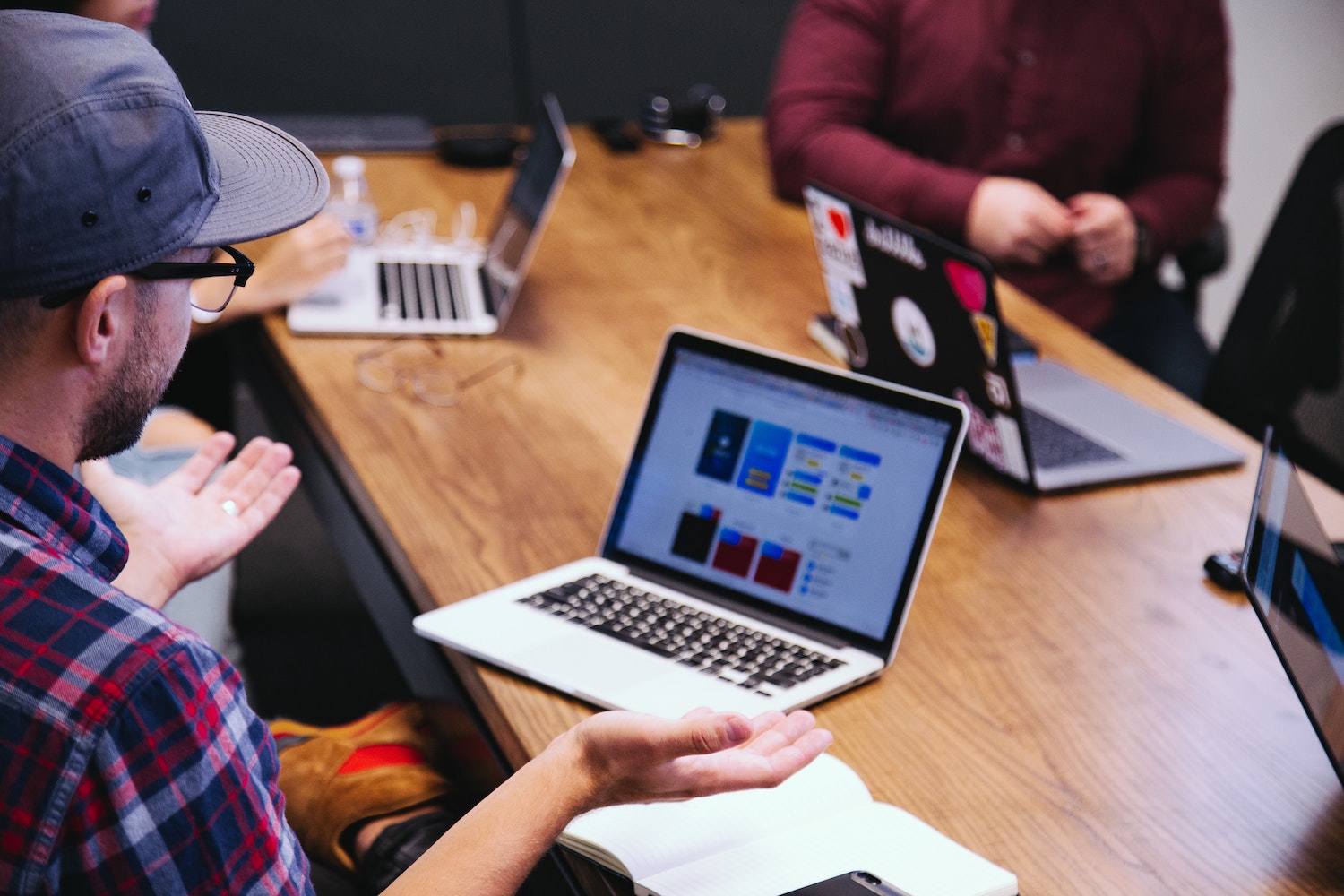 Advanced API and Automation
Platinum and higher users can leverage 3 APIs for data management, analytics and platform-as-a-service. Build mobile apps on top of MetaLocator. Create recurring ETL processes to keep data in sync across the Enterprise. API access is also available as an add-on to any plan.
Analytics API
Data Management API
Platform-as-a-Service API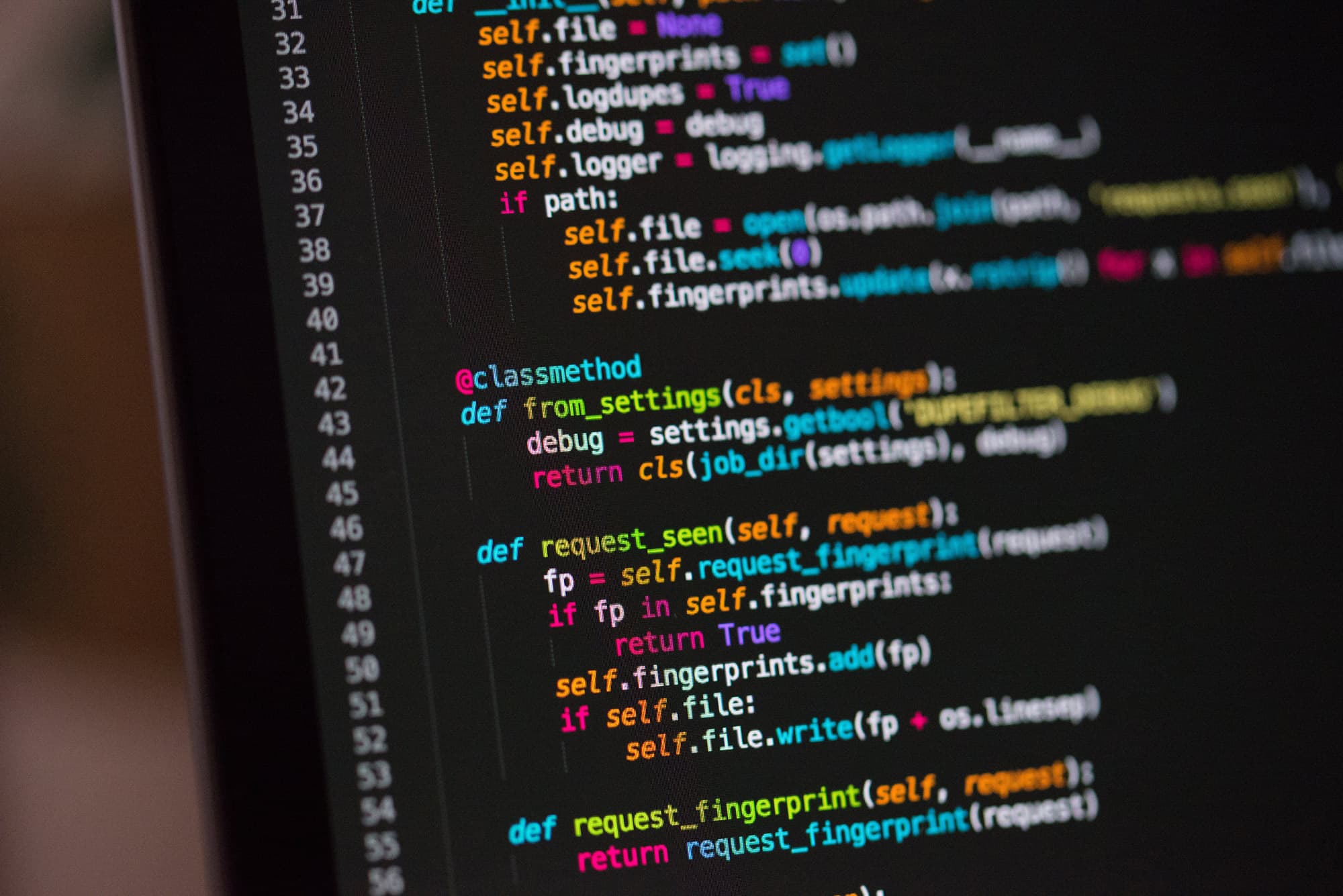 Tracking Phone Calls
Email-based lead tracking is commonly leveraged, but a significant number of visitors will resort to picking up the phone. Typically, this isn't tracked and there is no way to know where the lead came from. By leveraging MetaLocator's phone tracking features users can gather insights about more leads.
Track the number of phone calls over time
Understand which businesses answer, or don't answer the most calls
Report the number of phone calls sent to their business partners
Understand the number of phone calls generated by a specific marketing campaign
Request status updates on leads initiated over the phone
Understand lead outcomes and customer satisfaction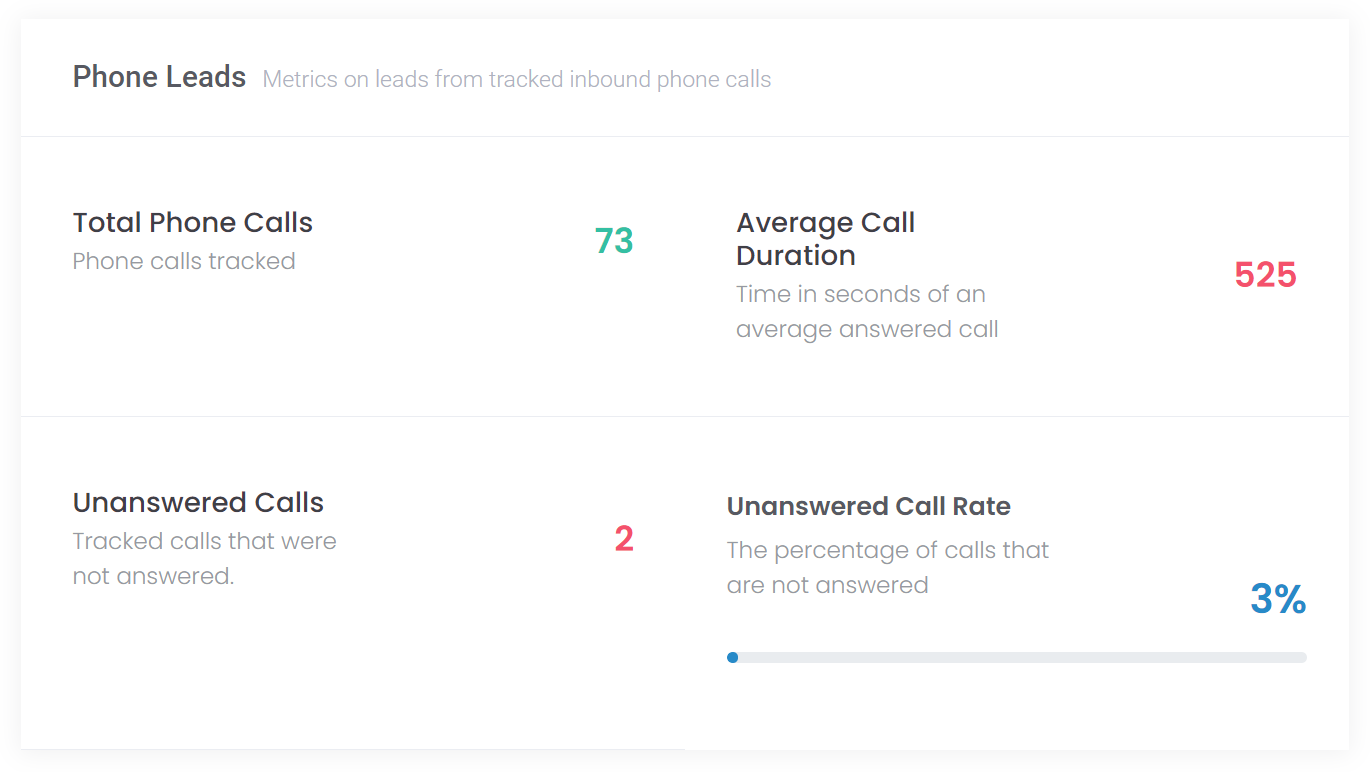 Crowdsourcing
Allow users to claim and manage one or more profiles with content approval and notifications. Control which fields can be accessed by Crowdsourcing users. Approve users with administrative notifications. Stage and approve incoming edits with side-by-side comparison of changes.
Allow users to enhance locations
Control, approve, reject and audit changes
Delegate location content management
Add-on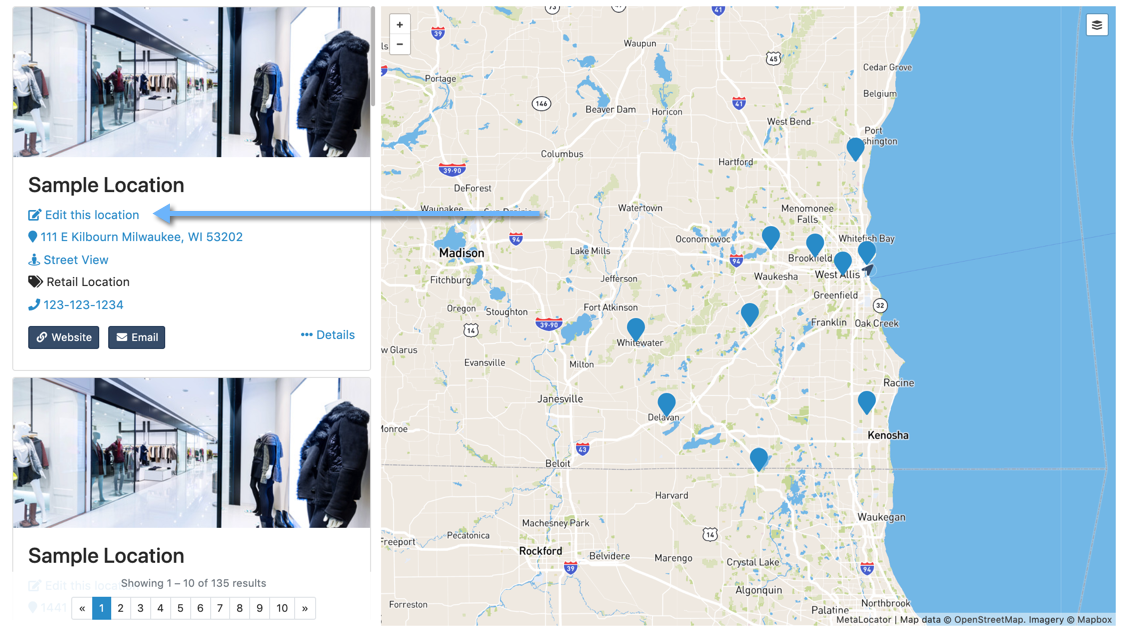 SEO Location Pages
MetaLocator can create search-engine ready pages for each of your locations. Our SEO pages include a hierarchical directory of region pages to create a search engine honey-pot of links to cities, states, countries and locations such as https://locations.yourwebsite.com/us/wi/milwaukee/east-side-headquarters. These include location schema and proper markup, titles and metas.
Create one page per location
Includes a crawl-able hierarchy of location pages
Optimized location markup so search engines include pages in map results
Export to and import from Google My Business
Add-on