Rich Media Store Locator
This is an example of a store locator with a large results format, categories and lead generation.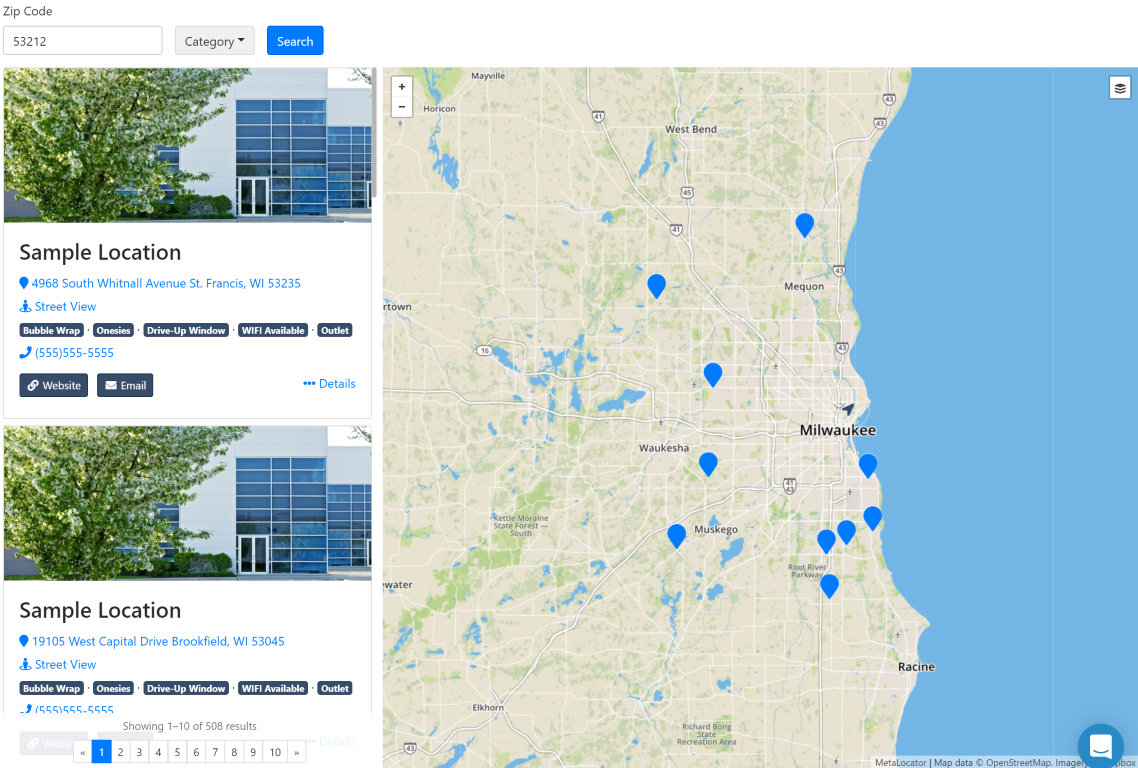 Slim Store Locator
This example has a more compact layout and includes map marker popup windows.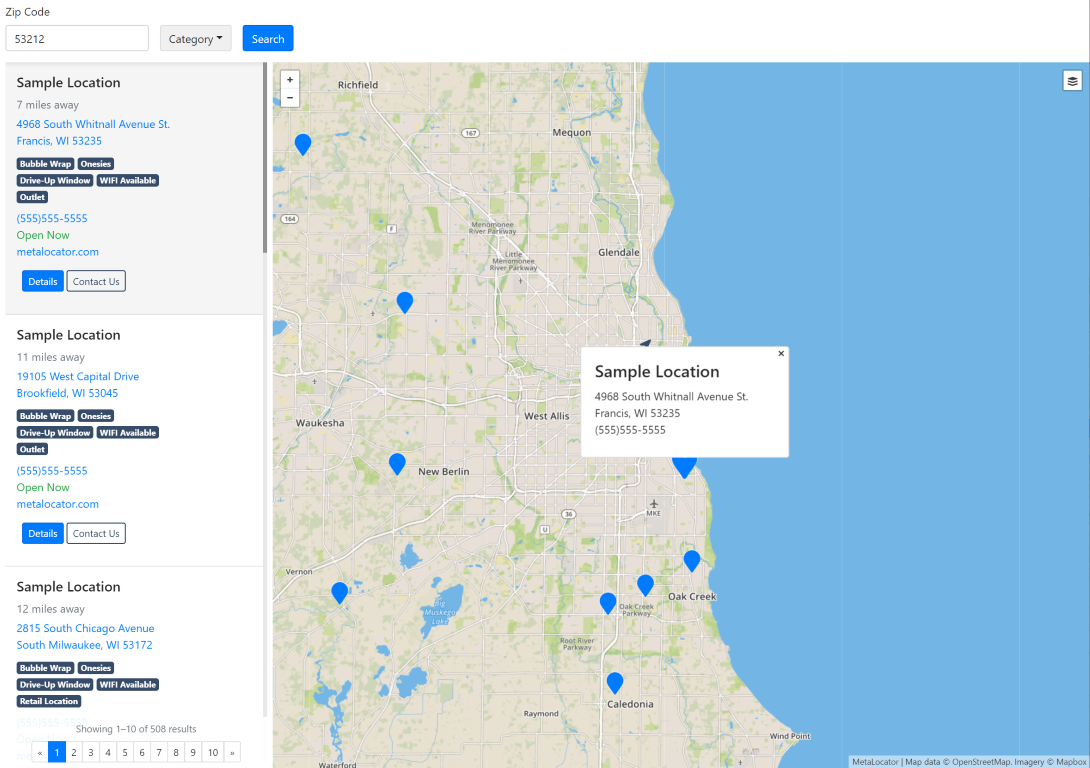 Compact Locator
This example includes marker clustering and a call-to-action toolbar. It also shows a keyword search option.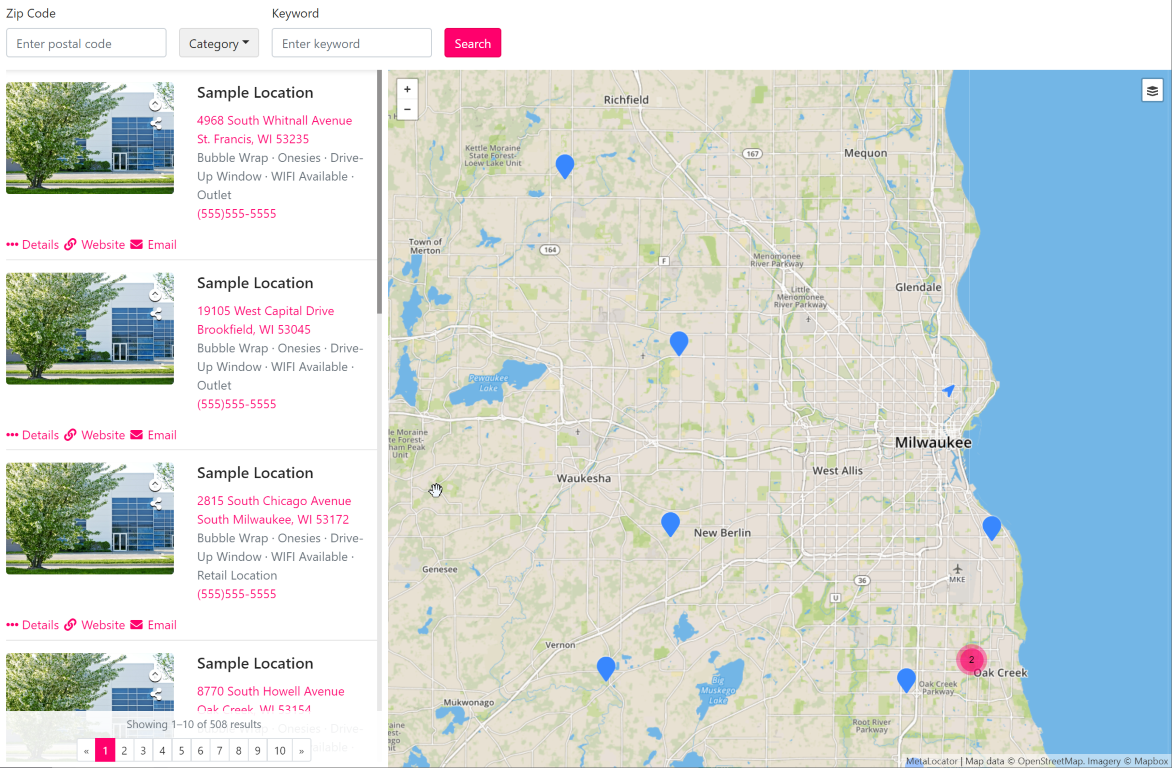 Where to Buy
This example shows various Where to Buy buttons which invoke a unified online/in-store UX for specific products, product families and brands.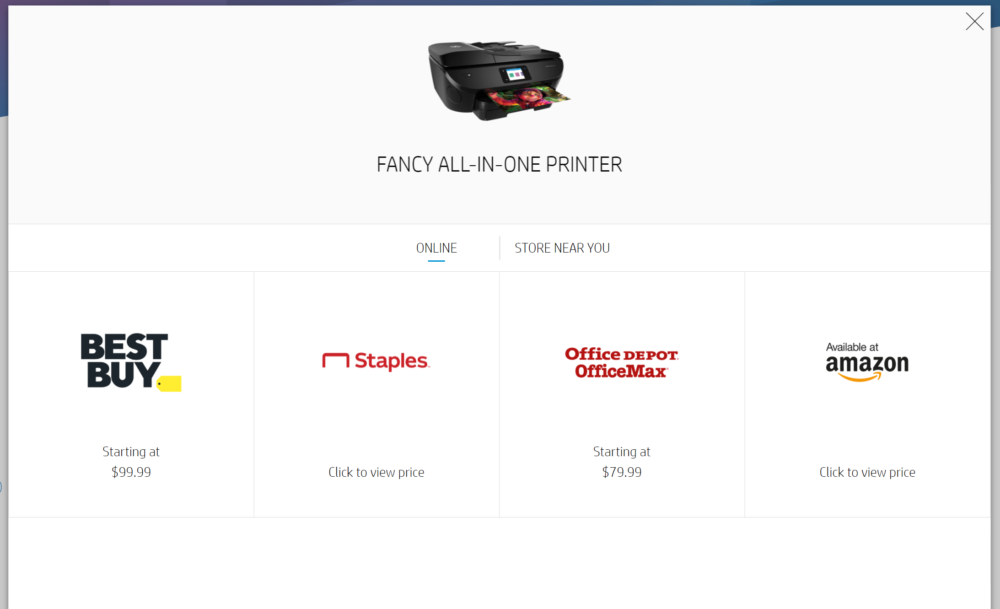 Buy Online
This example shows our ability to showcase online options in a second tab. This can be useful for "buy online" locators with or without in-store options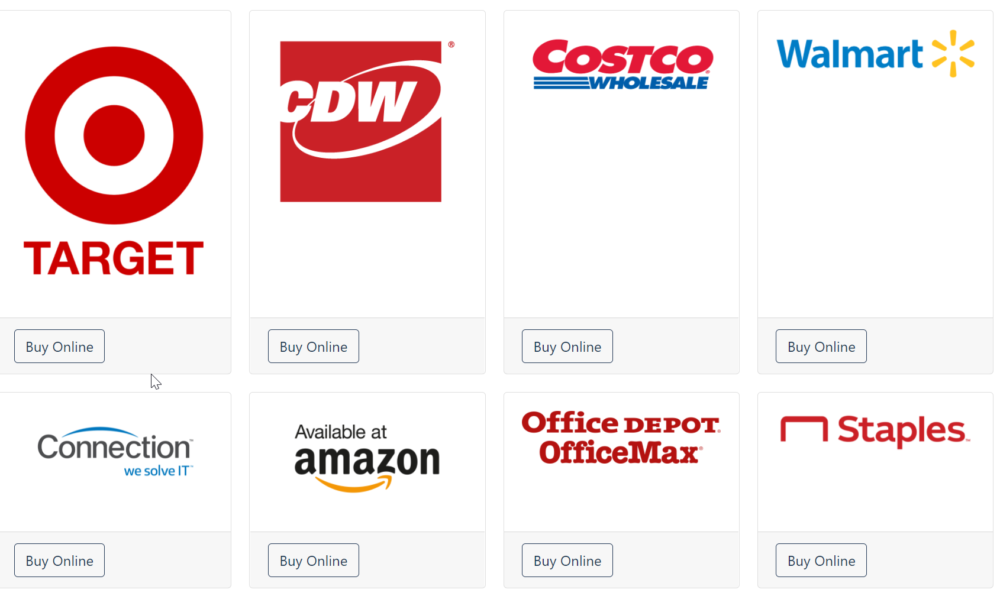 Table Layout
This example shows our table layout. It includes a simple tabular display with sort-able rows and columns.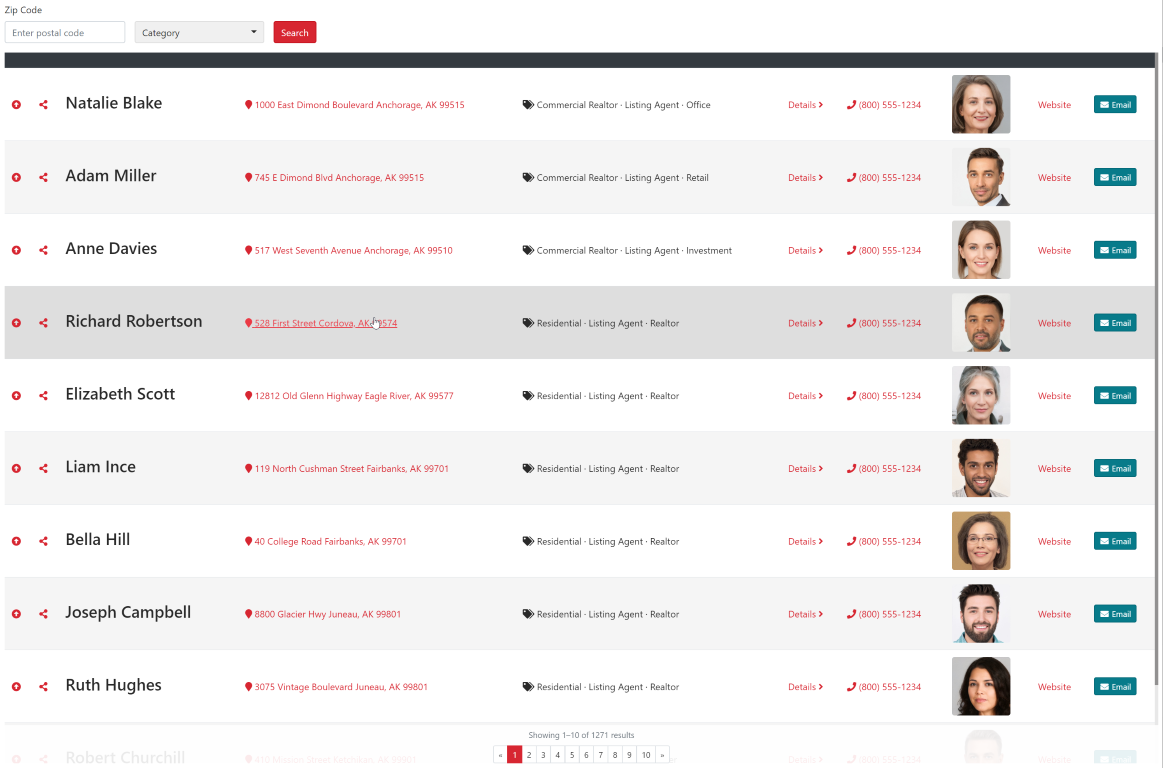 Nearest Location
This example shows the Nearest Location widget. A small template that is designed for use in a website header, that shows the nearest location. It can also include a search form.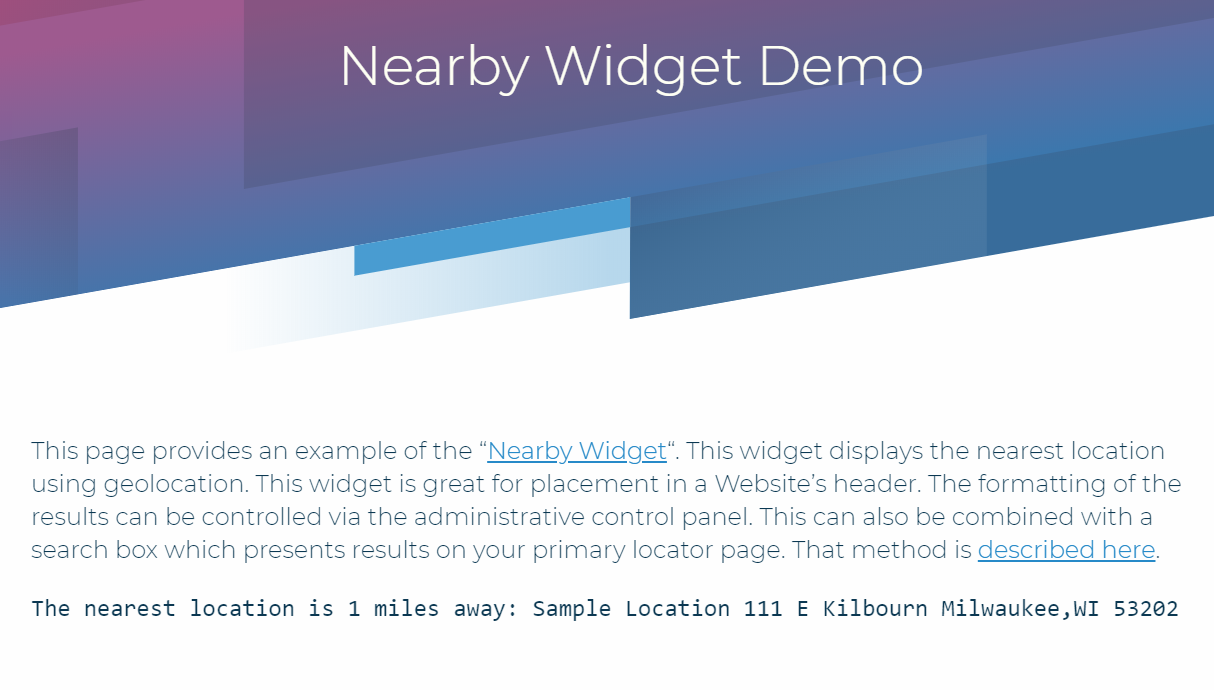 Compact Layout
This example shows a combination of a simple form and the Nearest Location widget.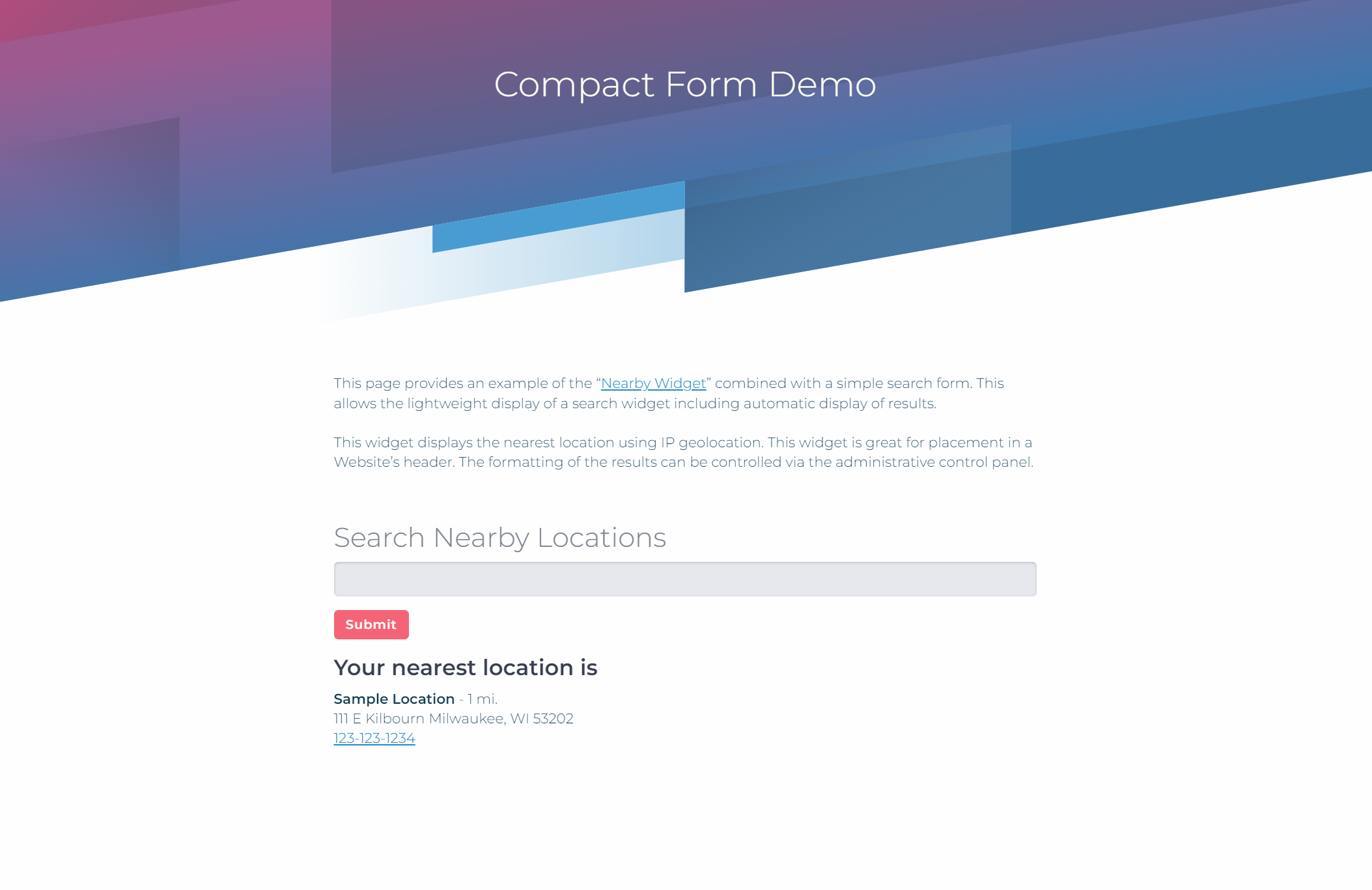 These demos contain a sample data set of US locations. For visitors outside of the US, try searching for 53211. MetaLocator supports all countries and languages.