Work faster in bulk with extensive import, export and editing tools
Eliminate manual, per-location work flows with MetaLocator's extensive bulk import and export features. Choose from multiple off-the-shelf data sources such as CSV, Google Sheets, Amazon S3, SalesForce and more. Use our field mapping tools to import data directly from the source without clunky, required template formats. Eliminate manual work by leveraging our bulk actions for quick re-organizing, publishing or deleting. Export data into a CSV and even create your own custom export formats.
Choose from multiple off-the-shelf data sources
Multiple options for bi-directional synchronization with external data sources
Leverage multiple data sources at once to create a "single source of truth"
Avoid rigid template formats by mapping source columns directly to MetaLocator columns and custom fields
Implement data quality validations to filter or transform incoming data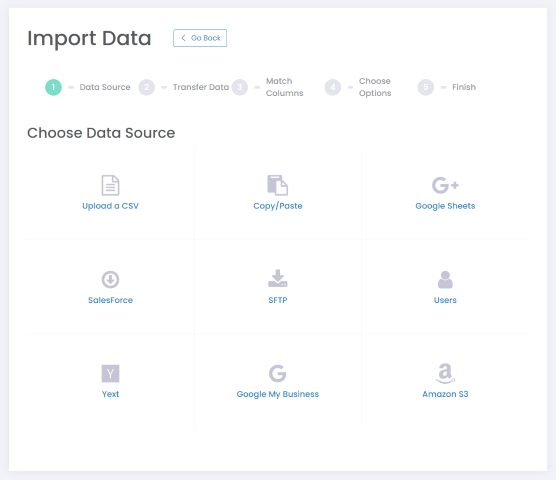 Delegate safely in a multi-user environment
Create unlimited administrative users in our Platinum and Enterprise packages. Leverage multiple user accounts to divide access and delegate administration of locator programs across the Enterprise. Go further with MetaLocator Teams to create collections of users with isolated access to Locations and Locators by group, brand, country and more. Leverage different user roles such as Group Administrators, Content Administrators, Country Managers to granularly control access levels within the solution.
Leverage multi-factor authentication for increased security
Create unlimited user groups in MetaLocator Teams
Enterprise customers can automatically create users with Single Sign On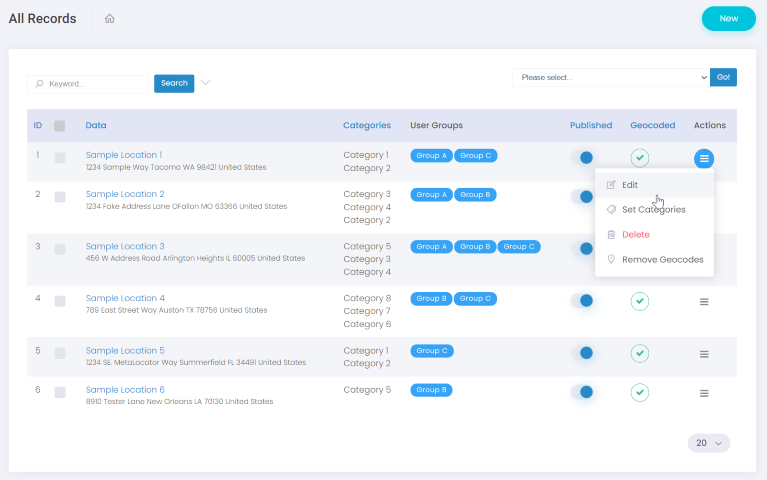 Tour Your Administrative Control Panel
Manage locator programs at scale with power and convenience
Create and manage multiple locator programs in one place
Increase transparency and reduce complexity by managing multiple locators in a single administrative interface. Easily deploy, enable, configure and even import and export locators in a convenient dashboard. Create your own Interface Templates for re-use in multiple applications. Selectively limit access to some Interface Settings to allow your users to create their own locators within limits.
Easily create, duplicate and re-purpose Locators
Import, export, delete and publish Locators
Limit Locator access by User Group with MetaLocator Teams
Track revision history and easily restore from backup
Quickly access the full Interface Builder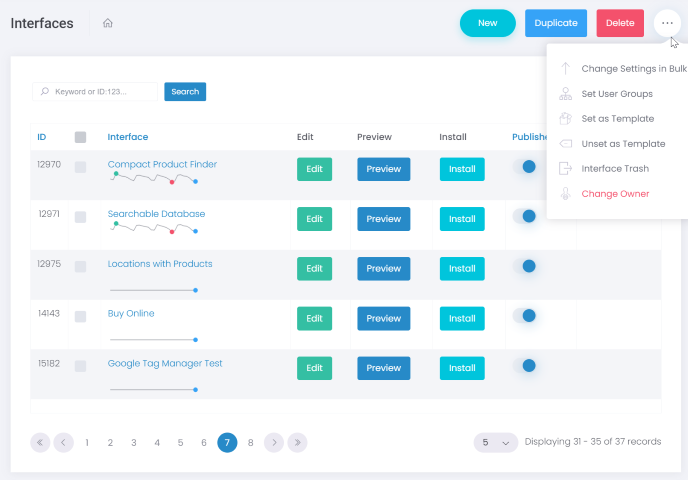 Robust Security, Reliability and Complete Audit Trail
MetaLocator takes a snapshot of your data every day. Easily roll back configuration and data changes. We include detailed user logs and a full history of bulk import actions. All log actions are time-stamped to include user information and IP address.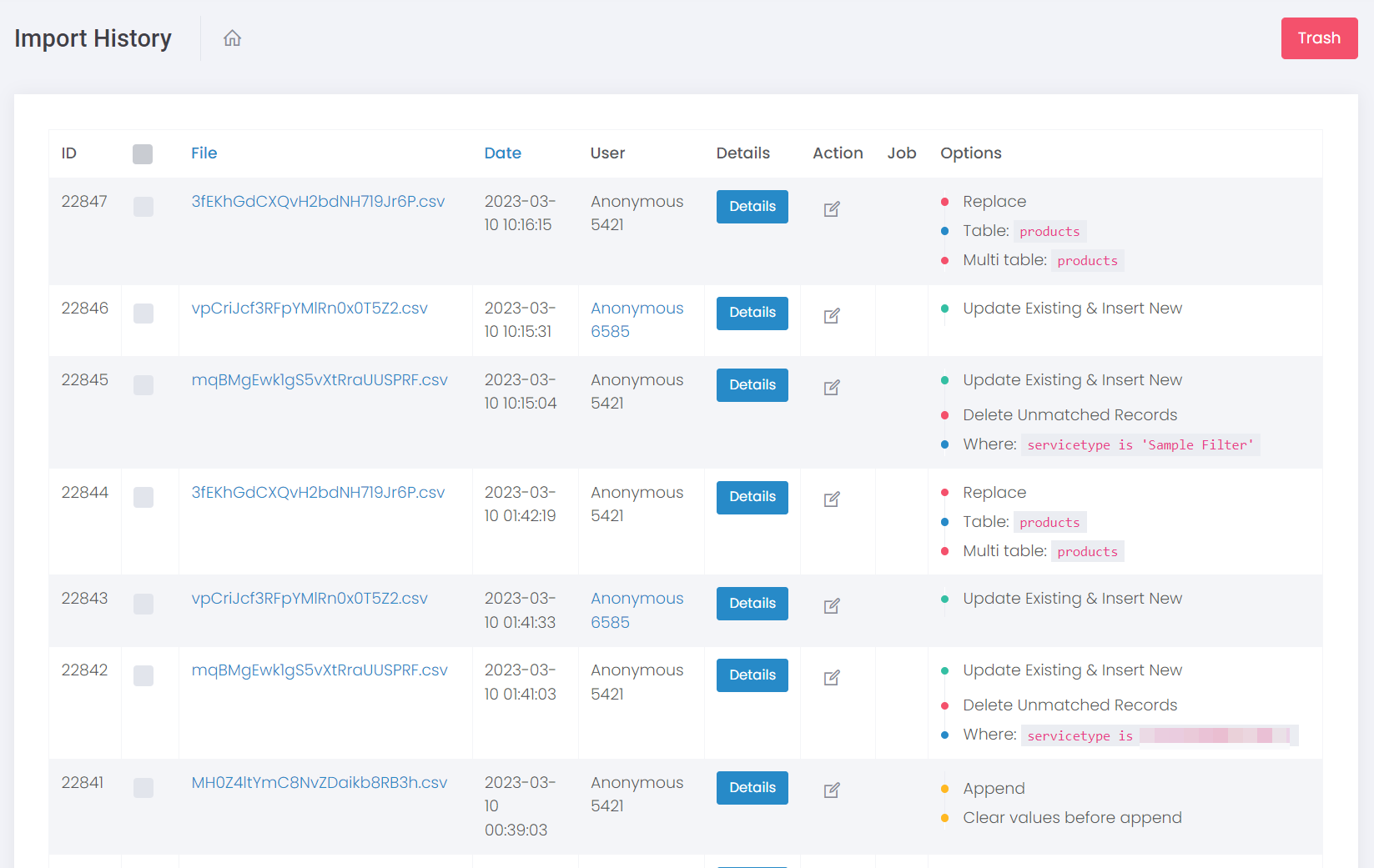 View the Documentation
The MetaLocator platform has over 400 articles, videos and tutorials with plain-language guides all backed by our support team.
Contact our sales
and support teams today
Our support, design, and development teams are available and able to work seamlessly with your team to help get you up and running, or to design and build custom solutions. Schedule a session to tell us about how we can utilize the MetaLocator platform together to achieve your business goals.
Or call us at
800.231.6526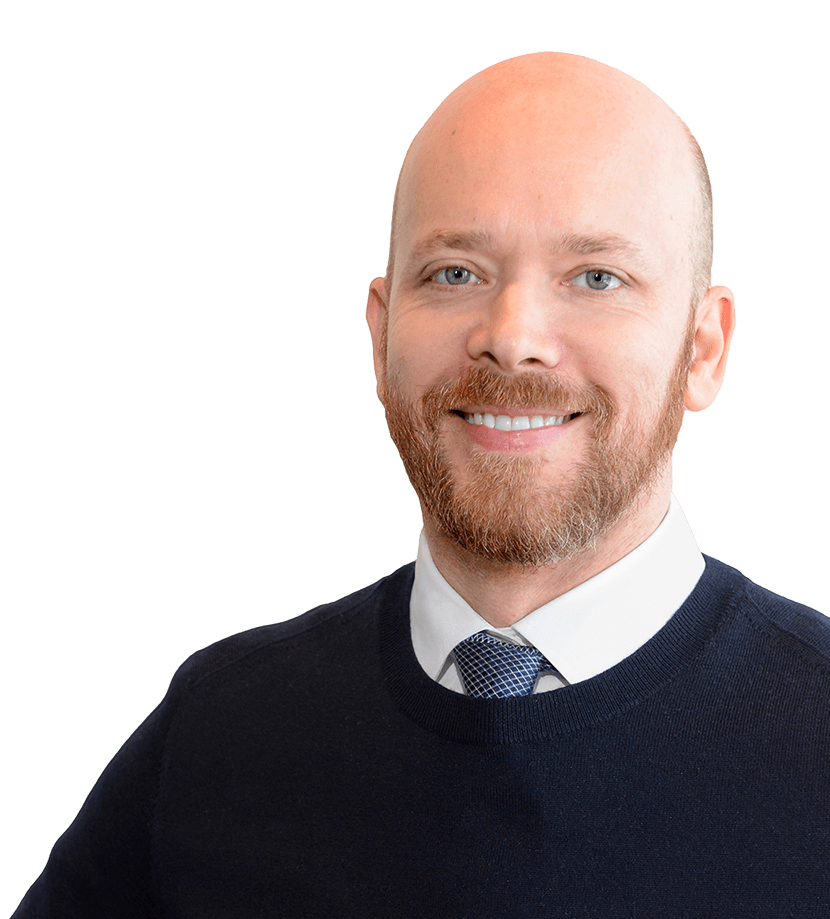 Mike Fatica,
Chief Executive Officer