Create a store locator for your Website in minutes
No code to write.  Works with any website.  Easy to use.  Seriously powerful.
Loaded with Hundreds of Features.  Power to support the largest brands.  Easy to use for smaller companies.
MetaLocator's Store Locator solution has all the features you need, and has the flexibility and strength to grow as your needs change.
Integrates with any Web site

Mobile-Friendly and Responsive

Works in all countries and languages

No programming required

Over 300 features

Fully indexable by search engines
Try A Live Demo Below
There are hundreds of features and layout options. This is just one simple example. The data used here is every bank and credit union in the United States, approximately 100,000 locations.
Try searching for 53202, 80202 or even "Denver, CO".
Mobile Friendly
Drive foot traffic and boost mobile search with our a mobile-friendly locator.
Leverage your users GPS location

Works with Apple iOS, Droid, Blackberry, Samsung and more

Customize the app icon, buttons and styles

Just as powerful as the full search in a compact format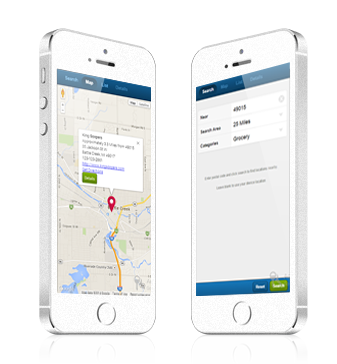 Win at local search with our SEO Add-On. Create Dedicated Location Landing Pages for each location.
Build your brand footprint in every market where it can be found. MetaLocator becomes the system of record for your location marketing. Automatically Publish your location data through our partner publishing network.
Build consistent SEO citations around the Web

Automatic publishing of SEO-optimized pages for each location

Automatically generate country, state and city-level directory pages

Showcase location-specific coupons, offers and promotions

Generate leads from each landing page

Complete integrated analytics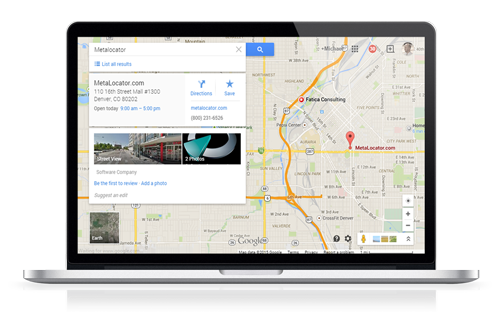 How It Works – 3 Easy Steps
Import Your Data
From Spreadsheets, CSV, SalesForce, our API and more!
Import Your Data
Use our API for custom integrations
Configure Your Search
Choose from 300 options, create unlimited search engines.
Configure Your Search
Build multiple, categorized, individually-deploy-able search engines
Deploy to Your Website
Copy and paste 1 line of code to your site and you're live.
Deploy to Your Website
Our software appears as a seamless, integrated aspect of your website.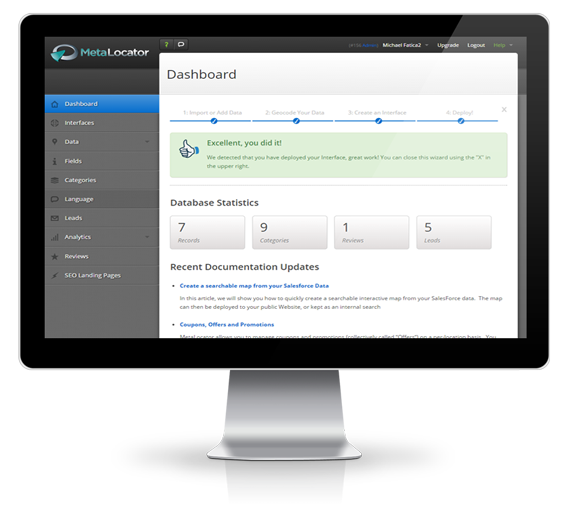 Everything you need, directly from our dashboard.  The simple, wizard-driven interface guides you through essential processes like uploading data and creating our search solution.  Dig deeper using our tutorials and documentation.  Don't worry, if you get stuck, we're here to help.