Creating your own locator from code by hand can be time consuming and costly, not to mention the constant servicing and updating the locator needs to be properly functioning and up to industry standards. We are often working with customers who have attempted to maintain or create a custom, in-house locator solution. The pain-points shared by those customers are outlined in this article.
MetaLocator has been refining its locator product with thousands of customers all over the globe for over 15 years. MetaLocator was created with the idea that businesses can be more productive by spending time on their business, and spend less time creating, managing, and updating their locators.
Data updates can be a challenge with a custom-built locator. It can require hours of effort just to keep the data up-to-date. For example, one could be swamped with requests to update phone numbers, emails, and other dealer information. MetaLocator is multi-user which can increase the number of users who can manage the content.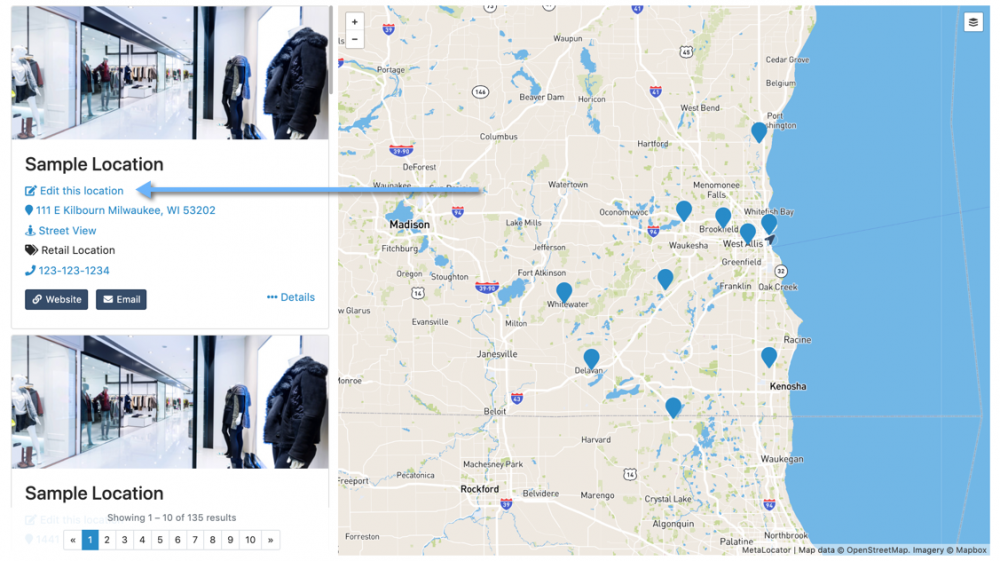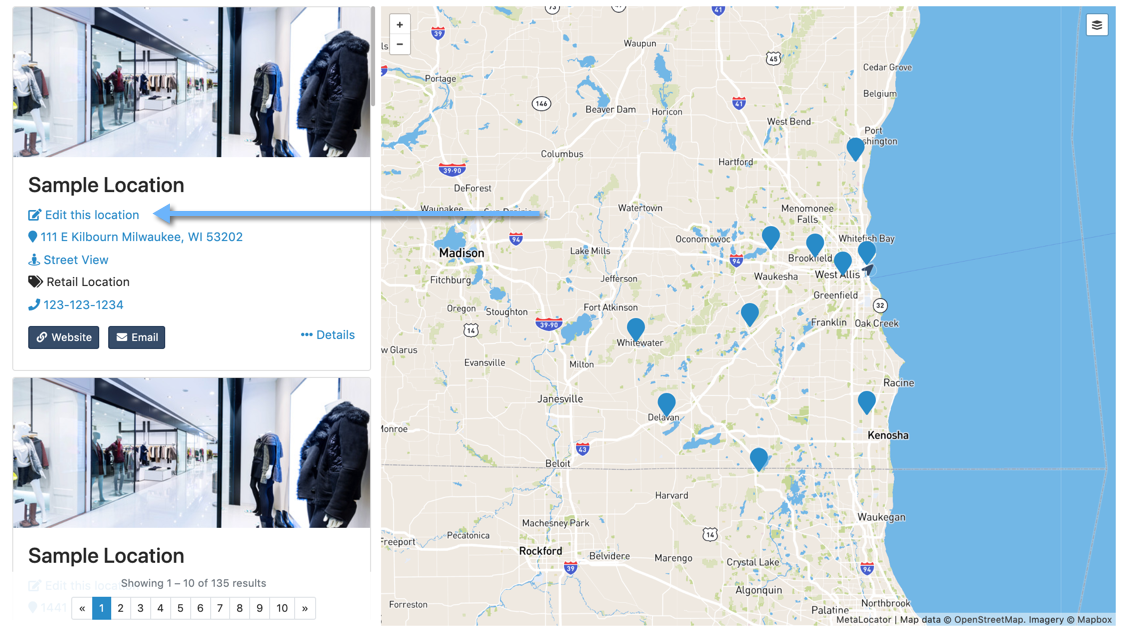 MetaLocator can also connect to external systems to import data automatically. Regularly scheduled imports from SalesForce, Google Drive, SFTP or API calls can eliminate significant manual labor and maintenance overhead commonly found with less-sophisticated locators.
With MetaLocator's hosted product, there are no continuous updates or maintenance required. MetaLocator staff are constantly working on new features and improvements, giving your staff more time to focus on other business operations. These continuous upgrades happen with no additional cost to users.
Geographic search is a complicated problem. Building a locator that functions according to modern user expectations cannot be accomplished without a dedicated interest in locator technology. A in-house locator typically needs many hours of attention from staff to keep all geographical and data quality elements current. The complicated nature of geographic data and logic in all store locator software is a constantly evolving challenge.
Global locator applications are packed with nuances, rules and exceptions based on the complex geography found in the real world. They are typically focused on postal code searches, they require large amounts of content management due to the fact that postal code formats can be drastically different across the globe. These content management systems for postal codes are large and require staffing and attention, this adds to the complexity of making your own locator.
One of the most important aspects of any locator is its ability to be a lead generation engine for business. A fundamental reason for building and utilizing a locator is to create new business opportunities. Simplified implementations in homemade locators often lack the feature depth to generate quality leads. Also, many locators don't possess the ability to track leads throughout the customer journey. Tracking leads is important because it measures the effectiveness of each dealer/partner in the locator and is essential for business owners to optimize their partner directory.
Locators should also provide analytics on searches, clicks, directions and other interactions.. Analytics are vital to our customers to understand and improve the activity in the locator. MetaLocator provides advanced analytics on users' network of dealers to provide the best business insights possible through trackable leads, click to call, and other various functions. Home grown locators rarely have the ability to provide such information, especially at the same level of complexity that MetaLocator provides. MetaLocator's analytics go far beyond just hits and visits, in-depth business data is provided to best optimize business. Data such as leads, response time, ignored leads, and heat maps, helps improve insights for business owners.
Another challenge with creating your own locator is the lack of customizability. Most home made locators have customizable features locked in code, this can make it difficult and time consuming to switch strategies. This adds the challenge of making almost any major changes very difficult. Updating the look and feel of the locator can require hours of coding, as well as trial and error. For users who are looking to make quick and seamless upgrades, MetaLocator provides an easy-to-use interface to make quick and drastic changes to your locator when needed.
Let MetaLocator Grade Your Locator
For those who currently use an in-house or custom locator, check out our locator performance score to see how your locator holds up against the standards of MetaLocator's product. For more information on why you need a high quality locator, see the attached article.