The medical field is often both the first and last industry to adopt a technology. Innovations in medical research pull our understanding of technology forward. But it can also take time for a technology to become reliable enough to build it into medical infrastructure for patients and providers to rely on. When technology is tested, tried, and proven in other industries, only then can it be fully incorporated into a medical provider's workflow.
Location-finder programs have finally reached that point. Consider the success and accuracy with which Google provides the location of businesses, and how that functionality is used by commercial brands to provide specific and refined store location tools for customers. In the medical field, every technology has a starbursting potential. Not only can locator software be used to help patients find facilities, but the medical industry has so much to gain from the streamlining now available for location, routing, and multi-facility organizing.
Today, we want to explore six of the unique ways that MetaLocator, our custom locator software, can be used to assist and advance the medical field.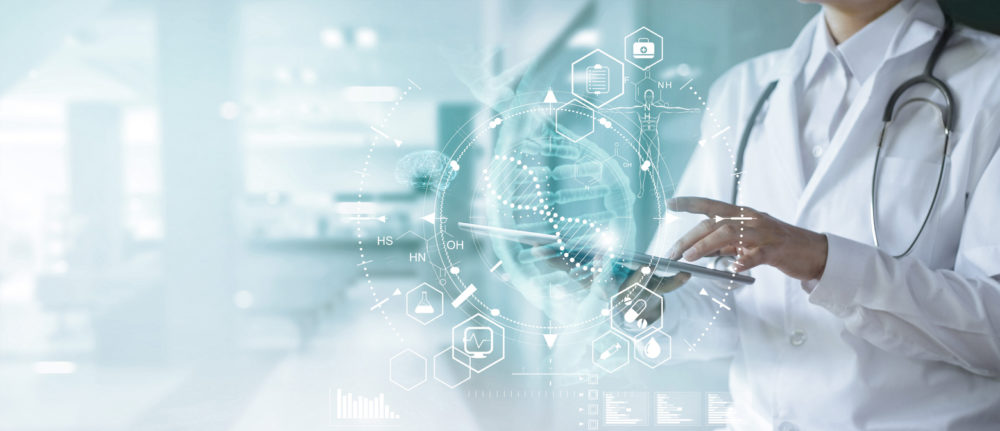 1) Guide Patients to the Nearest Medical Provider
Without any modifications, facility location software can most easily be used to help patients find the nearest medical providers that suit their needs. They may be searching for a personal or family physician, clinic, or specialist. With sorting and filtering tools, any patient can use a medical organization's locator tool to find the nearest available provider.
MetaLocator can guide patients to providers based on the circumstances of their need. Patients looking for a walk-in appointment can search by availability, while patients looking for a long-term provider can search by doctors who are taking on new patients. Locator software then provides details about each facility including hours, images, links, and directions to get there. Metalocator can also ensure patients only see providers in their service area.
2) Provide a Map of Nearby Specialists
Local patients are often capable of finding a personal physician, but locating specialists is much more challenging. If your health care organization includes a locator tool to find physicians, patients can also use this to meet very specific needs. Patients who know they need a dermatologist or an endocrinologist can go right to the providers they need instead of through the usual referral hoops.
Specialists can gain more foot-traffic patients and patients can quickly cut to the chase on specific medical concerns. A specialist-finder can also help patients sort between providers who take their insurance and those who are accepting new patients.
3) Aid Doctors in Giving Useful Referrals
Likewise, personal physicians don't always have the right name to refer to when the time comes. While doctors in an area often know each other, a good referral requires more than familiarity. When recommending another doctor to your patient, naturally you want to choose someone who they can easily drive to and is available, in addition to someone with a good record and rapport with patients.
A locator tool can help physicians make informed referrals to their patients when personal contact is not the right choice. Referrals are essential for the diagnosis and treatment process, and a locator will bring your physician community together with an easy reference tool.
4) Identify Multiple Care Provider Locations
Many patients deal with more than one provider within your health organization. Those recovering from an injury, for example, might need a combination of check-ups, physical therapy, and specialist appointments as part of their recovery plan. MetaLocator can help patients see their providers within your organization laid out on a map. Routing patients to all their care providers is an essential step to helping patients participate in their treatment plans.
5) Sell Medical Devices Directly to Trained Physicians
The medical industry has needs for a locator beyond just connecting patients to the care they need. It also benefits the business side of the industry. Specifically with the sale of medical devices. Dealer locators can be used as directories full of information on physicians trained to use specific medical devices. These directories can instantly connect producers of medical devices to their target market to help drive sales while also getting physicians the devices they need quicker.
6) Providing Data Security
The network for any healthcare provider needs to have security that meets the best of standards. This goes for everything online, including a locator. Luckily, MetaLocator exceeds those standards. MetaLocator is SOC2 Type I and Type II certified. SOC 2 certification involves an independent audit and review of MetaLocator's handling of customer data, hiring, operations, vulnerability management, penetration testing and other variables. We continuously monitor over 500 security controls to keep your data and Website safe.
—
Locator software has come a very long way since the early days of online routing. The technology has been tested, tried, and proven through thousands of applications in the commercial field. It's time for locator software to start enhancing the accessibility, availability, and life-saving efficiency of the medical field. MetaLocator is ready to help your medical organization provide fast, accurate, and detailed location tools for both patients and internal applications. Contact us today to explore your medical field plans for custom locator and routing software.