Mapping in China is commonly met with the unique challenge of finding a quality map alternative since residents do not have access to Google Maps. Additionally, many other geography providers are limited in various ways due to how closely China protects details of its geographic data.
China features a total of 22 provinces, five autonomous regions, four municipalities, and two Special Administrative Regions (Hong Kong and Macau).
Postal codes consist of six digital numbers. The first two numbers represent the Province (or autonomous region, municipality), the third digit represents postal district, the fourth represents the country or city, and the last two are the delivery zone.
The primary language in China is Mandarin, also called "Putonghua"and is spoken by More than 70% of the  population. There are several major dialects commonly spoken in China. Cantonese has a high number of speakers, but shares similarities to Mandarin and even shares the same Chinese characters. Notably, Cantonese is the most spoken dialect in Hong Kong and Macau. Shanghainese is another common dialect, and is predominantly spoken in the Shanghai region; it also uses a set of characters that are quite different from Mandarin.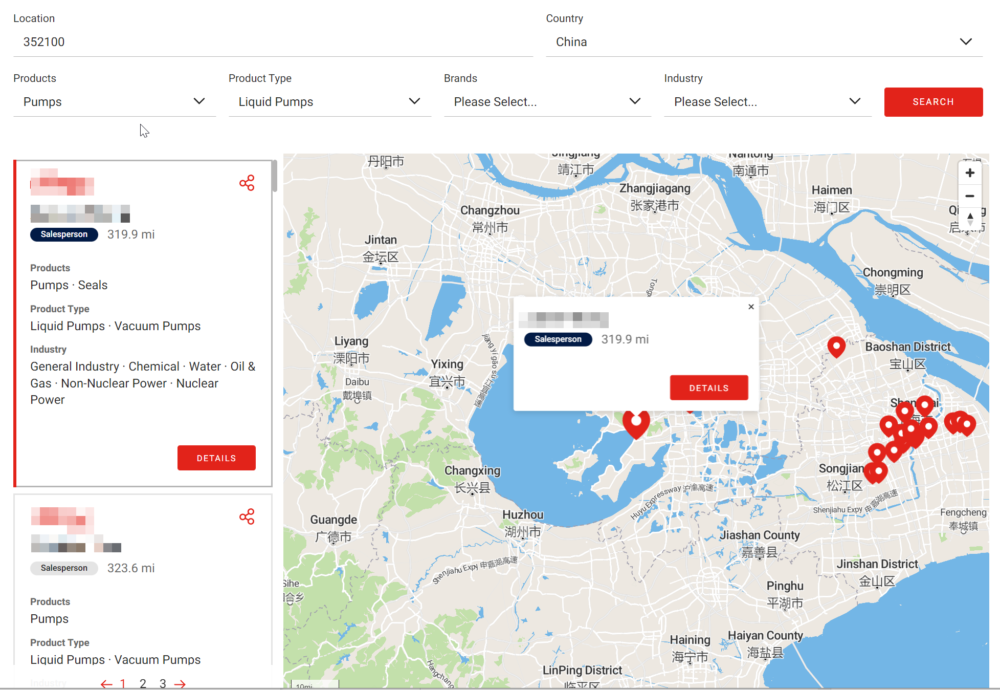 Language Settings
MetaLocator supports both simplified and traditional Chinese. As previously mentioned, China has multiple languages and dialects that are commonly used in various regions of the country. In an ever globalizing world, it is important to be versatile in using different languages. An Important feature offered by MetaLocator is the ability to easily transition from one language to another within the software.
This is accomplished by displaying your locator in any language you choose. Additionally , we support having a language selector that allows your user to select their preferred language.. Lastly, MetaLocator can integrate with a language selector on your site.
MetaLocator's language settings are applicable to China as well as every other country in the world. To learn more about our language settings see our support article on managing language and translation.
For further assistance please visit our help center.
International Characters
One of the major differences in some of China's major dialects is that they use their own set of unique characters. MetaLocator has been developed with international applications in mind. With MetaLocator, users can easily import data with any international or special character. See this support article for details on how to successfully import data with special characters.
Be sure to review our international deployment guide before building your locator and keep these best practices in mind.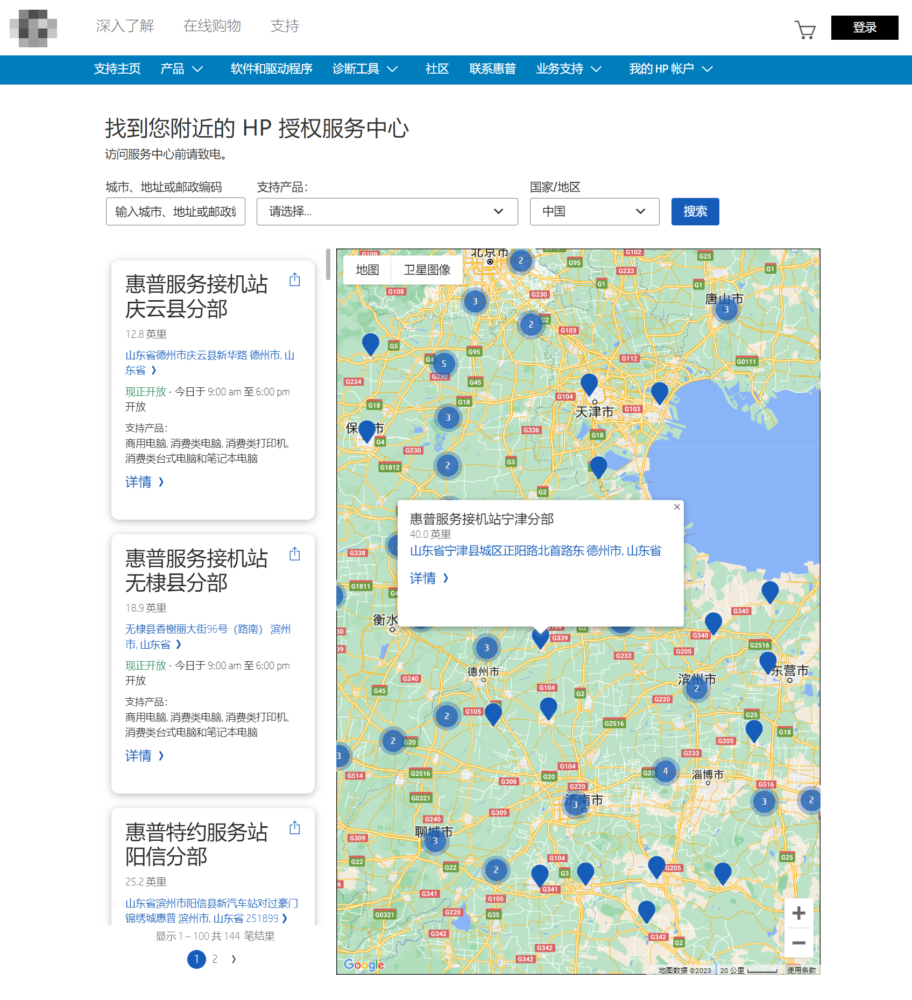 Features of Interest to Users in China:
MetaLocator makes building a dealer locator in China simple. But if you're going at it alone, or need to understand your options, these are some best practices that should be taken into consideration:
Use a Map Provider that provides services to users in China. E.g. MapTiler or MapBox.
You will need to ensure your map provider includes local language labels as shown above so that the map is intelligible by local language speakers. We recommend showing both English and the local language(s) in most contexts.
If you are providing territory-based searches, the geocoding provider must include a complete collection of administrative levels for all search types. E.g. searching for 352100 should match for locations serving Fújiàn province.
Direction links should be intelligent enough to dynamically take users in China to a locally supported directions engine such as Baidu, again, not to Google.
The search should support the input of traditional and simplified Chinese characters for geographic and keyword search terms.
Any dynamic logic should be built around the *user's location*, not the selected country. Just because a user is searching for locations in China doesn't mean they are physically located in China.
Latitude and longitude coordinates assigned by traditional geocoders do not work when mapped in China. The resulting point on the map can be very unreliable unless properly adjusted to the GCJ-02 standard. Similarly, Baidu has its own additional adjustment which must be accounted for when creating directions links to Baidu.
International Locators
Building a store locator from scratch in China is a complex undertaking. MetaLocator has been building locators in all countries and languages for over a decade and we understand the nuances of international deployment. Contact us for details if you are undertaking a new international locator project.
See the support article for more details on the best ways to set up mapping a locator for Chinese users. Also, be sure to review our international deployment guide before building your locator and keep these best practices in mind.