Potential customers want to buy from you in the quickest way possible. Store locator software offers your customers convenience by locating the closest store to them. This simple to use the software is an ideal solution for small businesses looking to get more customers in their doors. Let's take a look at what a full-featured store locator app looks like and the various ways it can help your business.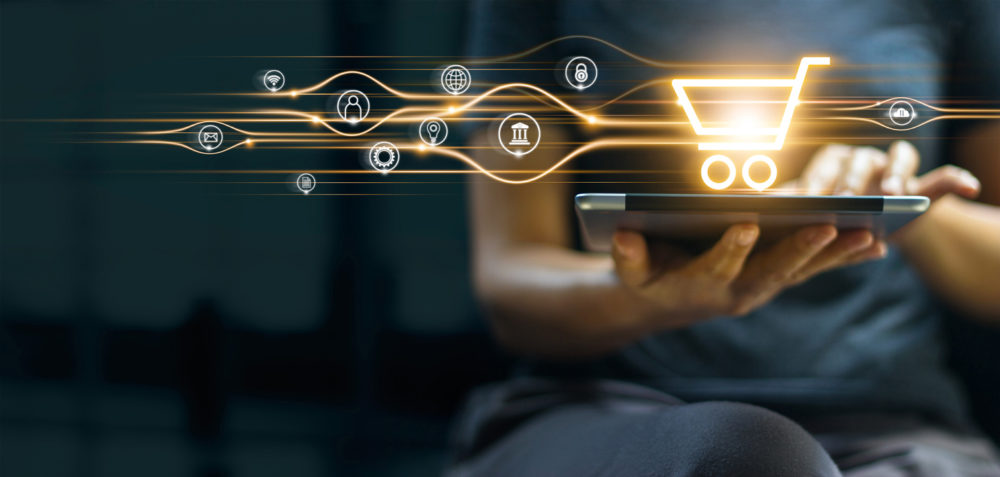 An Overview of MetaLocator's Store Locator Software
There's quite a bit of complexity in building yourself a geo-targetable map on your company website's location page. You'd have to register with a geographic database API and make sure it's pingable from your customer's location. You'd have to architect how it would sit on your page and be able to fix issues as they arise. Worse yet, many customers would just angrily quit your map page if your solution didn't work. You'd have to proactively monitor your geo-mapping to ensure it was always in a constant state of readiness for your next customer.
MetaLocator's Store Locator software is designed to provide your company with a simple business map solution that anyone can install on their site. The Store Locator is embeddable across various content management systems such as WordPress, Wix, and Shopify. Some of MetaLocator's best in class features include the following:
Automatic geolocation. What's the use of having a store locator if it arduously makes your customers type out their address on their cellphones? MetaLocator's Store Locator can automatically find your customer's location (through IP address or GPS depending on their privacy settings) and serve up your nearest store with minimal customer interaction.
Customizable prioritization. You can move stores up in the search results depending on what stores you wish to showcase. Increase the visibility of stores with more inventory to move, or simply reward your best sales volume stores by giving them the lion's share of the results. The criteria you use is up to you as stores can be categorized in a variety of ways.
Categories and custom fields. Not every one of your stores is going to have the same products, services or facilities available. Add custom fields and categories to help your customers narrow down the exact kind of store that matches their needs.
Mobile friendly. Many customers will be pulling up your locations page on a mobile device. MetaLocator has built Store Locator to be responsive across a wide range of screen sizes.
Integrated product inventory levels. Many customers are willing to drive if you've got the product they want, but you have to be able to reliably tell them which of your stores keeps the item in stock. MetaLocator can keep track of your individual stores' inventory and let your customers know where exactly they can find these items.
A Store Locator Bridges the Virtual and Physical Worlds
The way that your small business represents itself in the virtual world is often the first contact your customer has. A store locator can bridge the gap between your online presence and your physical stores. An online hosted store locator with mapped search results can improve your customers' overall shopping experience. A store locator map will allow you to display and highlight your various stores relative to your shoppers' location.
The best store locators are interactive to highlight the stores according to your customers' needs. Store locators can achieve these rich results through the use of metadata such as categories and custom fields. Potential customers can see your stores mapped out in such a way that they can find the specific store that will most likely cater to their needs. A store locator is often a potential customer's first online step towards visiting one of your physical stores. By making a store location process as smooth as possible, you're providing customer satisfaction at the very beginning stages of the customer's journey.
Your Store Locator is Part of Your Branding
Maps can be customized on your page to reflect your company's color scheme and overall branding. Customizing the store locations results page is the first step in making it uniquely yours. You can customize your store locator search results page by deciding what data fields will be displayed alongside the map. This is an ideal way for businesses to highlight the exact offerings that each store location offers. MetaLocator's Store Locator also includes a content management system to add stylized text, images, and other graphical elements to make your store results pages stand out. And most importantly, an all-in-one solution means that there is no custom coding required on your part.
Your Store Locator is a Building Block for Lead Generation
The decision to include a store locator on your site is a significant first step towards inviting potential customers into your physical stores. Those businesses without any store locator software will be stuck just listing each of their store's physical address on a bare page. Imagine watching a customer having to copy the address and go search for it in Google Maps. There Google can serve them advertisements about other stores of interest in the area. And before you know it, the company's potential customer has clicked a Google link to someplace else. This is the power of having a store locator – think of it as a potential lead generation system when built out properly.
One of MetaLocator Store Locator's most powerful features is the ability to sort by custom attributes. As your potential customer selects the criteria that are most important to them, you'll get a better idea of what kind of customer they are. This is the first step in the sales funnel of learning about each particular lead and how to market to them. By feeding different data into your store locator page, you can start influencing the type of customers that will eventually visit your stores.
Ready to get customers off their phones and into your stores? Contact us today for a demo of our robust store locator solution.