Update: MetaLocator is no longer offering the Agency account.
MetaLocator provides a special type of user account called Agency.  This type of user is specifically designed for users that manage multiple, independent MetaLocator accounts on behalf of their customers.  Users of this type of account are commonly Web development firms, re-sellers and marketing agencies.
To request that your account be changed to an Agency account, post a request via the HelpDesk.
Agency accounts allow for the on-demand creation of user accounts directly from the MetaLocator dashboard as shown below.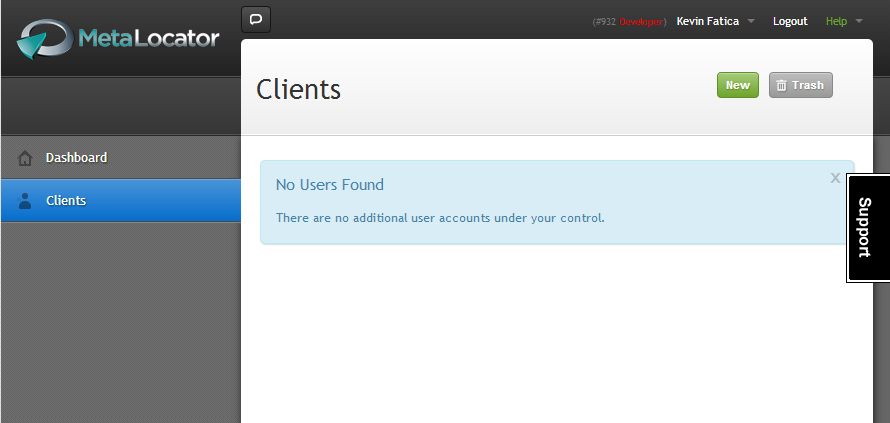 Agency accounts cannot create Interfaces or import data. They can only create MetaLocator accounts.
When creating a new user as a Agency, choose "MetaLocator Admin" as the Access Level.  "MetaLocator Admin" represents a stand-alone MetaLocator account.  The newly created user will have a completely independent database, disk quota and Web server allocation.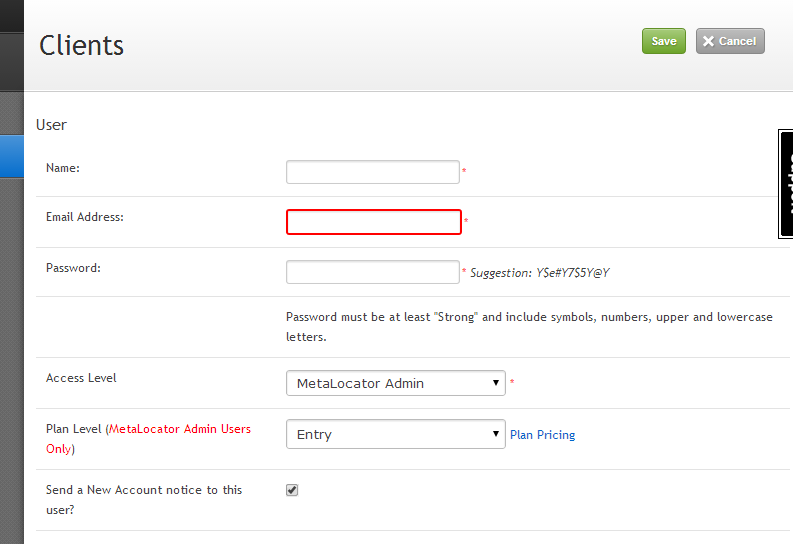 Billing
Billing is handled by creating an additional automated monthly billing using the same billing method as provided by the Agency account.  The amount of the monthly charge is based on the Plan Level chosen when creating the MetaLocator Admin account.  Accounts created by Agency accounts are structurally the same as independently created accounts, however, they have no 30-day trial.  Billing for these sub-accounts starts the day after the account is created.
To cancel a MetaLocator Admin account created by a Agency, simply delete the user from the User Manager.  Canceling a MetaLocator Admin account immediately stops the recurring billing.  There is no pro-ration or refunds of cancelled accounts.
Agency-created accounts receive a 20% discount off the retail MetaLocator pricing for all sub-accounts as long as at least 2 sub-accounts exist in their Agency account. If a Agency account has only one sub-account, it is billed at the normal retail rate.
Agency account owners are free to up-sell MetaLocator to their clients according to whatever profit margin is deemed appropriate.  All billing is between MetaLocator and the Agency account owner.  We do not bill your customer.   You are entirely responsible for the relationship between your business and your customers.
Enterprise Accounts
Agencies with larger clients that require Enterprise-level accounts should contact MetaLocator to discuss our Enterprise pricing.
Branding
Agency account owners can provide MetaLocator with a company logo to co-brand the MetaLocator Dashboard.  The provided logo appears in the upper right instead of the MetaLocator logo. The logo should be provided via the HelpDesk and be a transparent PNG.