MetaLocator has the versatility to support many different map providers, one of the most common being Google Maps. Google Maps is a widely known map program, providing credibility to your audience. This also makes it preferred for many to use and also easy to set up in a MetaLocator account.
Users in MetaLocator can quickly set up a locator using Google Maps using an API Key. Simply paste the Google API Key into the designated box in the MetaLocator admin page. To learn more about setting up Google Maps for MetaLocator using an API Key, see the support article.
There are many benefits for users to set up an interface in MetaLocator using Google Maps. The main reason is convenience. The ease of set up makes Google Maps a viable option for any user. Google Maps is also convenient for customers. Since the program is so common, customers will be familiar with the maps and functions of Google Maps within your locator.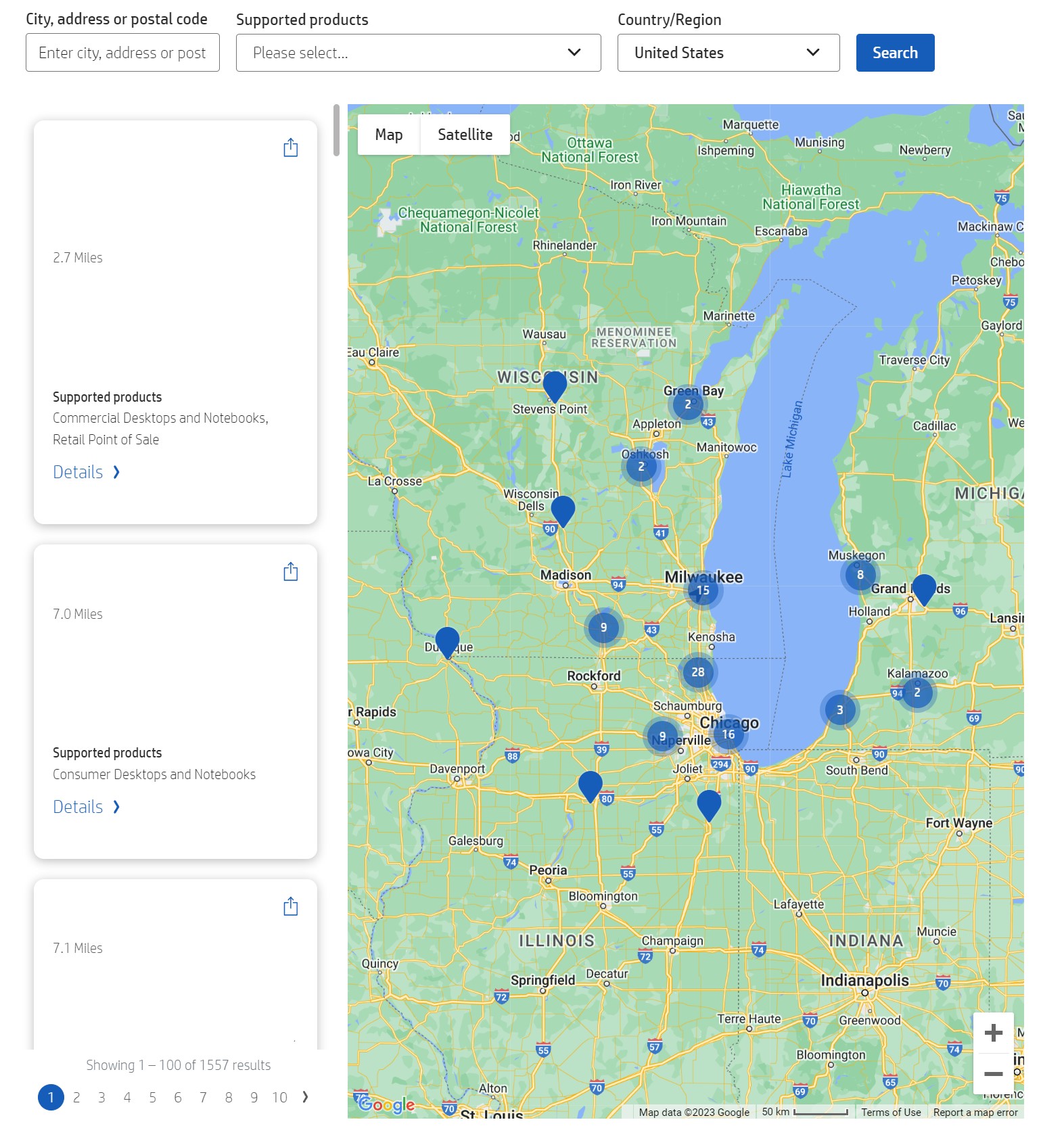 Google Maps has flexibility with how users can view maps. The platform allows users to utilize satellite view or a more traditional map view. The satellite view is one of the most accurate map view options in the industry. MetaLocator users can choose which option best fits the goals of their business. Users can also allow customers to switch to either viewing option. 3D Imaging is another viewing feature in Google Maps.
Google Maps is commonly used on mobile devices and is easily accessible on them. This makes it a great option for any locator since customers and dealers will be able to access the locator easily on a mobile device.
Google Maps also provides better geographic awareness than many other map providers. It shows users the largest amount of nearby amenities for each location. Examples of these amenities include restaurants, rest stops and gas stations. However, some may view these amenities as distractions or even competition when used inside locator software.
There is also real time information in Google Maps. This provides service hours and crowd meters. Real time information also creates route optimization, giving customers the fastest route to any location at that given time. These features are especially helpful to those building a locator for a hyper-local consumer audience. This local audience will also benefit from Google Maps' familiar directions and map design.
Highly accurate geocoders are another benefit of using Google Maps for a store or dealer locator. The geocoder provides accurate latitude and longitude information for locations all over the world. This is extremely useful for those conducting international business, Google Maps even provides accurate coordinates when address data is poorly structured.
To learn more about MetaLocator and our product offerings, see our products page.
Keep up with the latest on MetaLocator by following us on social media.