A Store Locator can have many functions and benefits beyond just helping online visitors find store locations. An easy process for consumers to find your locations increases the odds of them walking through the door of your store, which can have a positive effect on your business' revenue, but locator software should be able to do more than just that.
Firstly, locator software should provide advanced analytics for admins to see, which can help lead to insights about the business. For example, one insight gained from a store locator's analytics could be the performance of stores in a specific region compared to another. This could present the opportunity to compare why the two regions differ, and allow a business to make changes to boost sales in the region that is lacking. Analytics tracks things beyond just traffic for individual stores, analytics can see how people are finding your business and the ways they are contacting your business. These contact points can be by a variety of platforms such as email or phone. 
To increase revenue, the amount coming through the locator must be effectively measured.  MetaLocator now offers a unique feature that can track phone calls from the locator. Additionally, MetaLocator provides analytics for interactions on your locator such as website clicks, directions, details and more. Admins can use analytics for statistics such as "directions clicks" to understand how many people are being guided to your locations through the store locator. MetaLocator also sends monthly updates to users regarding the performance of their locators, providing performance analytics and insights to help our users improve their businesses.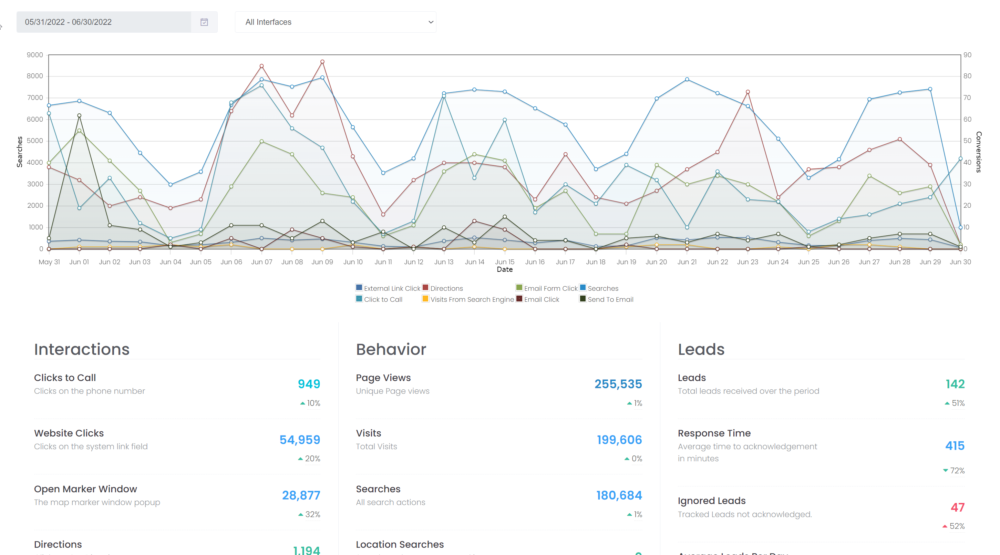 Another way a business can utilize store locator software to increase revenue is by having a better designed locator compared to the competition. Creating a well designed and properly functioning store locator can give the perception to customers that your business is more reliable and credible than the competition. Store locators are an extension of your brand. Making a unique one that visitors enjoy interacting with can create higher brand awareness amongst your consumer base. Higher awareness can create new, loyal customers while simultaneously strengthening current relationships with loyal customers.
One way MetaLocator users can make their store locators stand out amongst bland, standard locators is through employing more brand-specific colors. Users can do this through MetaLocator's custom map styles and colors feature. This feature gives users the power to customize all color aspects of their locators such as water, land and roads. MetaLocator users have the ability to showcase their brand colors in their locator in a unique way, making their locator stand out from the competition.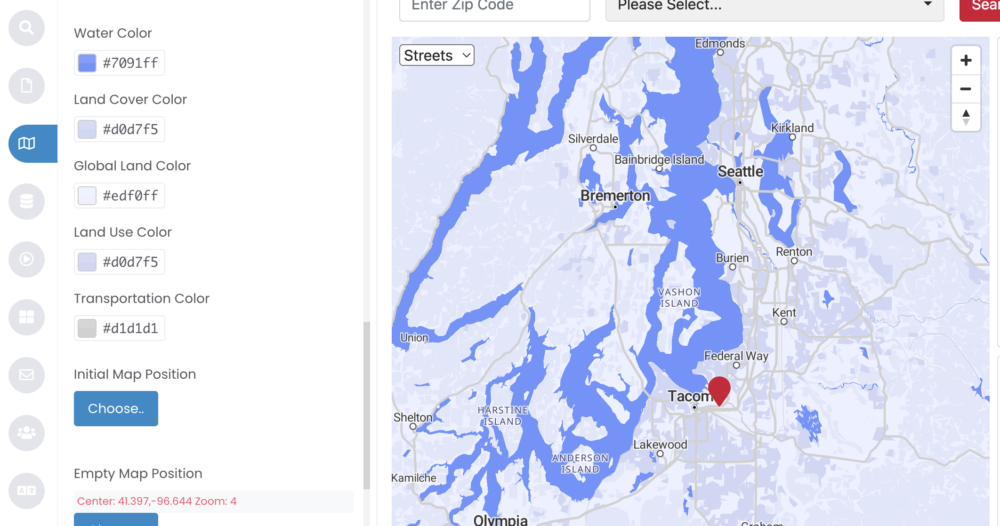 Store locators can also boost revenue by showing customers where in-stock products are located. Customers can be linked directly to their desired product online or in-store, enhancing the consumer experience. A positive consumer experience that creates a clear path to purchase will increase the number of sales conversions. MetaLocator also gives users the ability to filter by product within the store locator's search form.
Another feature to further ease user experience for retail locators is the ability to search by product image. This feature allows users to choose what to filter by selecting images of the products themselves. The Category Images in Search feature allows users to be directed to the nearest store with their desired product faster, while also presenting a unique and aesthetically pleasing search form.
When designing a store locator for your business many factors can contribute to the success of the software. Don't pain yourself with trying to create a store locator from scratch, let MetaLocator handle it so you can focus on running other pressing aspects of your business. Contact us to schedule a meeting and start boosting your business' revenue today.