Colors of map features such as water, earth and ground cover have been historically pre-defined. Oftentimes, it is hard to add any sort of color distinction from map to map. Users can now do just that with this new feature.
Users in Pro accounts and higher have the ability to custom control all of the colors in the map. Specifically, users can control five different color elements:
Water color
Land cover color
Global land color
Land use color
Transportation color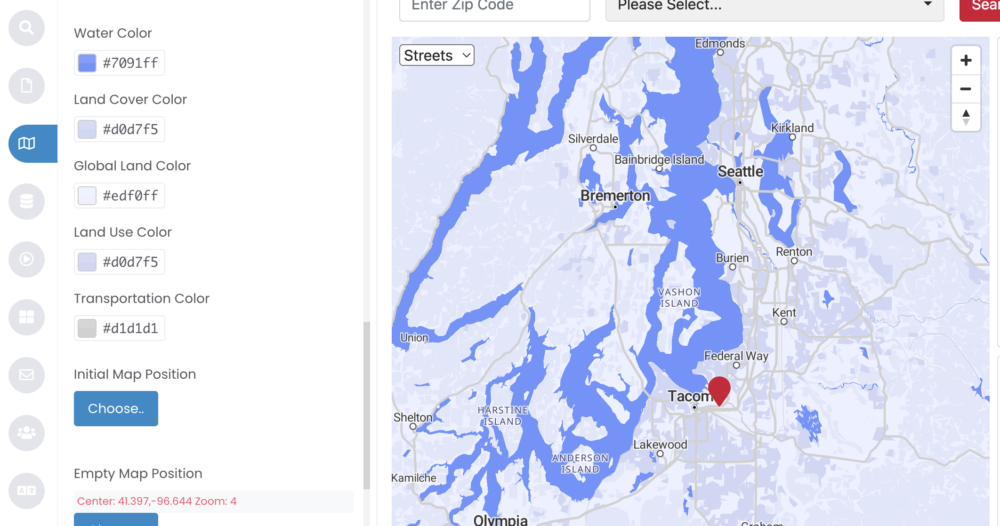 This new feature is easy to use and provides another way to showcase your branding. Users can align every element in the locator with their company colors and overall style. Having the ability to add more customization gives users an advantage to make their locators pop and look more professional than the competition.
Users also have the ability to provide a higher contrast in their maps which can put more visual focus on certain elements of the locator depending on the intended audience. For locators that might focus on cities, parks or water features, these color tools can help those features stand out. This distinction can help draw in business to calls to action in your locator and keep your brand top of mind with customers.
Another advantage of this feature is the ease in making changes to the colors. MetaLocator's Interface Builder makes it easier to choose a color for users. Or users can simply copy and paste the hex color code directly into the interface to change the color of the desired element.
Interface Builder
The industry's only point and click locator building tool – the Interface Builder empowers all of your team to create, edit, preview and publish locators quickly and easily. Design your locator using a rich point-and-click experience that is easy for non-technical users but powerful for developers.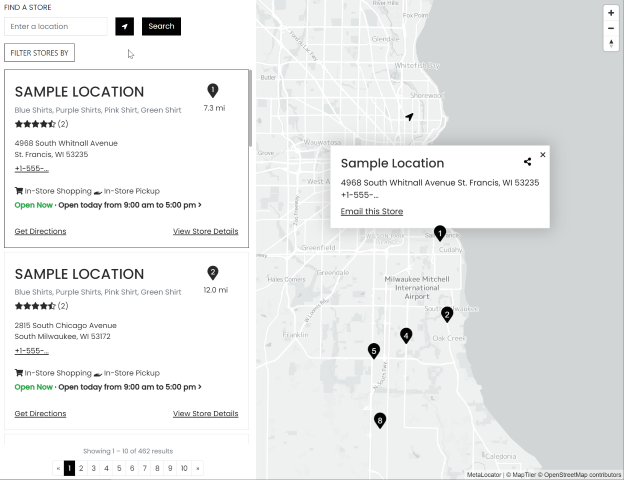 In a world of similar, bland maps, make your brand's shine. To learn more about setting custom map styles and colors, see the support article.