MetaLocator.com – Simply the most complete website directory software available

Mobile Friendly
MetaLocator is completely mobile-ready. It supports iPhone, Blackberry and Droid devices out of the box. When mobile users visit your Web site, MetaLocator will allow the user to use the device's GPS location to find the closest locations without having to provide search terms. Mobile users can then access turn-by-turn directions to your locations on the go! Allow end users to install your store locator directly on their phone, with your custom icon.

Smart Search
Provides for a traditional postal code search with configurable radius. Allows for intersection, postal code, street address, city and state proximity search. Automatically find the user's location, and show the nearest location regardless of distance. Search for user-configurable categories such as 'Vendors', 'Dealers' or combinations. Create category-based directories for different types of locations in your database. Group categories for hierarchical, drill-down searches. Match any part of the location with a keyword-based search.

International Support
Create one global directory of international locations.  MetaLocator will intelligently allow your users to search for all locations, in any country.  MetaLocator allows for the creation of country-based search screens, so you can display your domestic Locations on one page and foreign locations on another page, or create one page for each country! Display your locations in the language native to the area.  All customer-facing elements can be translated including map elements.

Intuitive Mapping
Integrates with Google Maps, Bing, MapQuest, Nokia and OpenMaps. Includes custom markers and info windows. Provides advanced map features including Street View, Pan and Zoom. Also includes Map, Hybrid, Satellite and Terrain views.Includes turn-by-turn directions to your locations. Directions can be provided by Car, Public Transit, Bike and Walking. Alternatively hide the map and display a traditional directory-style list of entries.
---
Recent Works
This gallery features recent customer implementations.  Click the thumbnails to view a screenshot of the selected customer integration.  Explore more locator software examples here.
---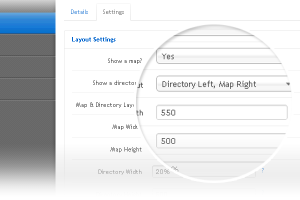 Hundreds of Features, Much More Than Just Store Locator Software
Basic locator features are ready to go out of the box so you can create a store locator, product finder or dealer locator for your web site in minutes. If needed, explore the entire feature including a complete mobile app, sales territories, custom data types, record relationships, your own map marker icons and much more. MetaLocator™ is used by over 1,000 customers in 60+ countries worldwide. Each customer relationship has revealed new, creative ways to use our software and guided feature development. Much more than a store locator, MetaLocator™ is a complete web-based database solution for your Web site. Don't see a feature you're looking for? Contact us. Chances are it already exists, or we'll add it for you. A customer-centric approach is how we've gotten our software to where it is now and it's how we continue to innovate and outpace the competition. Check out our feature overview.
---
Trusted by global brands including

---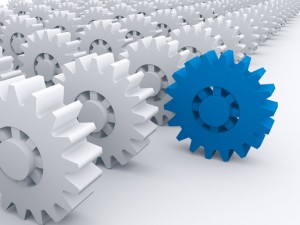 MetaLocator.com is different!  What sets us apart:
Lightweight: No large postal code databases to maintain, you add only one line of code to your Website
Responsive: From full desktop websites, through tables to iPhones, MetaLocator works with all screen sizes.
Portable:  We integrate with all types of web sites, not just PHP
Simple to install:  No software or complicated prerequisites, one line to copy & paste is all you need
Highly configurable:  Use the practical defaults or choose from hundreds of options
Seamless integration: The locator appears as a seamless aspect of your Web site, no branding or ads
No Contract: Pay month-to-month as needed
High Performance:  Our grid server extensibility and database isolation can grow to the highest demand
Global Reach:  MetaLocator works everywhere, in any language
---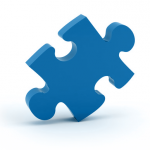 Easy Integration for all Web sites
MetaLocator™ works with any Web site. Deploying your MetaLocator™ solution is as simple as copying and pasting a single line of code on your website where you would like the software to appear. Do that only once, and manage your settings, locations and layout from MetaLocator.com thereafter. Create as many search interfaces as needed, one for your vendors, one for your sales staff directory and another for your customers searching for retail outlets. Even include an unobtrusive store finder search in your web site's header.
---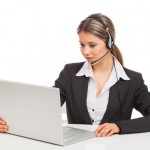 Dedicated Support When You Need It
Call our toll-free number, ask our helpdesk, read our documentation or use our context-sensitive help system to get the help and guidance you need. We focus on building video tutorials and documentation for each and every feature. MetaLocator™ is easy to use, but if you need direct help, resources are available 24×7. We also offer one-on-one training sessions at no cost for our customers. MetaLocator™ is built around our customer's needs.
---
Up and Running in Minutes
Watch the quickstart video which shows a complete solution built in under 90 seconds.  The video shows the basic steps of getting started with MetaLocator, including importing data, creating an interface and viewing the results.  See more videos on our Youtube Channel.
---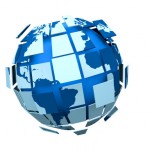 Works in Any Country
MetaLocator.com is used throughout the world. You can display locations in multiple languages and search in any county supported by Google Maps. Display a single international map to allow users to search by postal code worldwide.  You can control and translate all customer-facing language in all character sets, including right-to-left character sets.
---

Explore Features | View Examples