Building a store locator in Australia has its own unique challenges, as does building a locator for many international countries. It is important to keep in mind that although Australia has its own address format, it's very similar to the conventional format used in the USA.
Australia has both states and territories, specifically, six states and two territories. Similarly to the United States, Australia's capital is its own unique territory and is not specified as part of any one state.
Additionally, the second line of an Australian address should be in all capital letters. This specification wouldn't be required as MetaLocator can decipher any global address and assign the record a latitude/longitude based on the data regardless of punctuation. Our geocoding tool considers the whole address from various data providers. You can then filter results on your locator for your users based on their geocoding quality.
Lastly, in Australia, English is the de facto language and is spoken by almost 75% of the population. If users in Australia wish to change the language to the country's second most spoken language, Mandarin or to an Aboriginal language, MetaLocator makes this process simple and intuitive.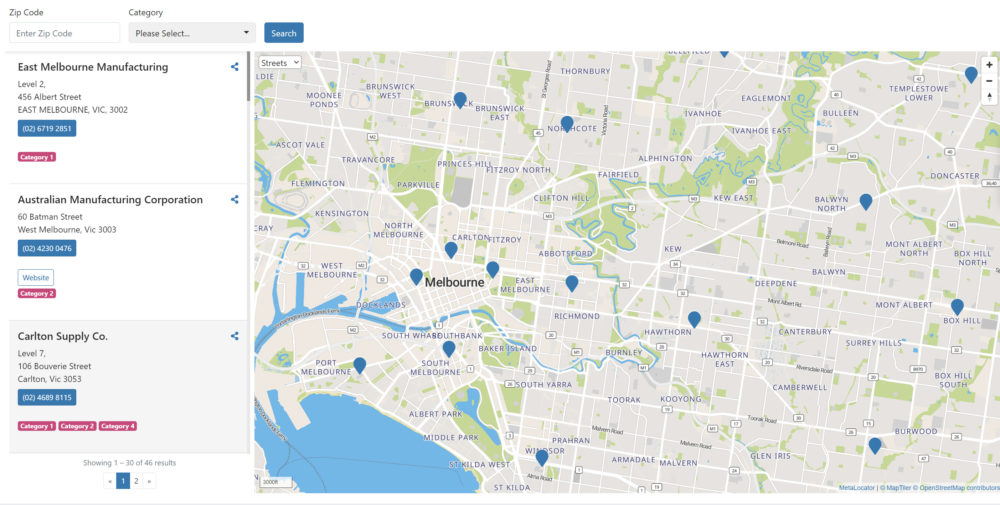 About MetaLocator's Store Locator Software
MetaLocator provides a platform for building store, dealer and partner locators with complete location content management tools and modern responsive location search for your website, mobile device, social network and more.
The locator software from MetaLocator generates leads, calls, conversions and revenue from your partners. This conversion-focused locator tracks analytics on all leads.
For information on all of MetaLocator's offerings, please visit our products page.
Features of interest to Australians:
Search by postal code, or postal code prefix
Search by state, territory, or city name
Supports chained dropdowns for all countries and states/territories
Supports multiple languages
Supports bulk import
Supports multiple countries for users with international needs
Use google maps or our built-in mapping system.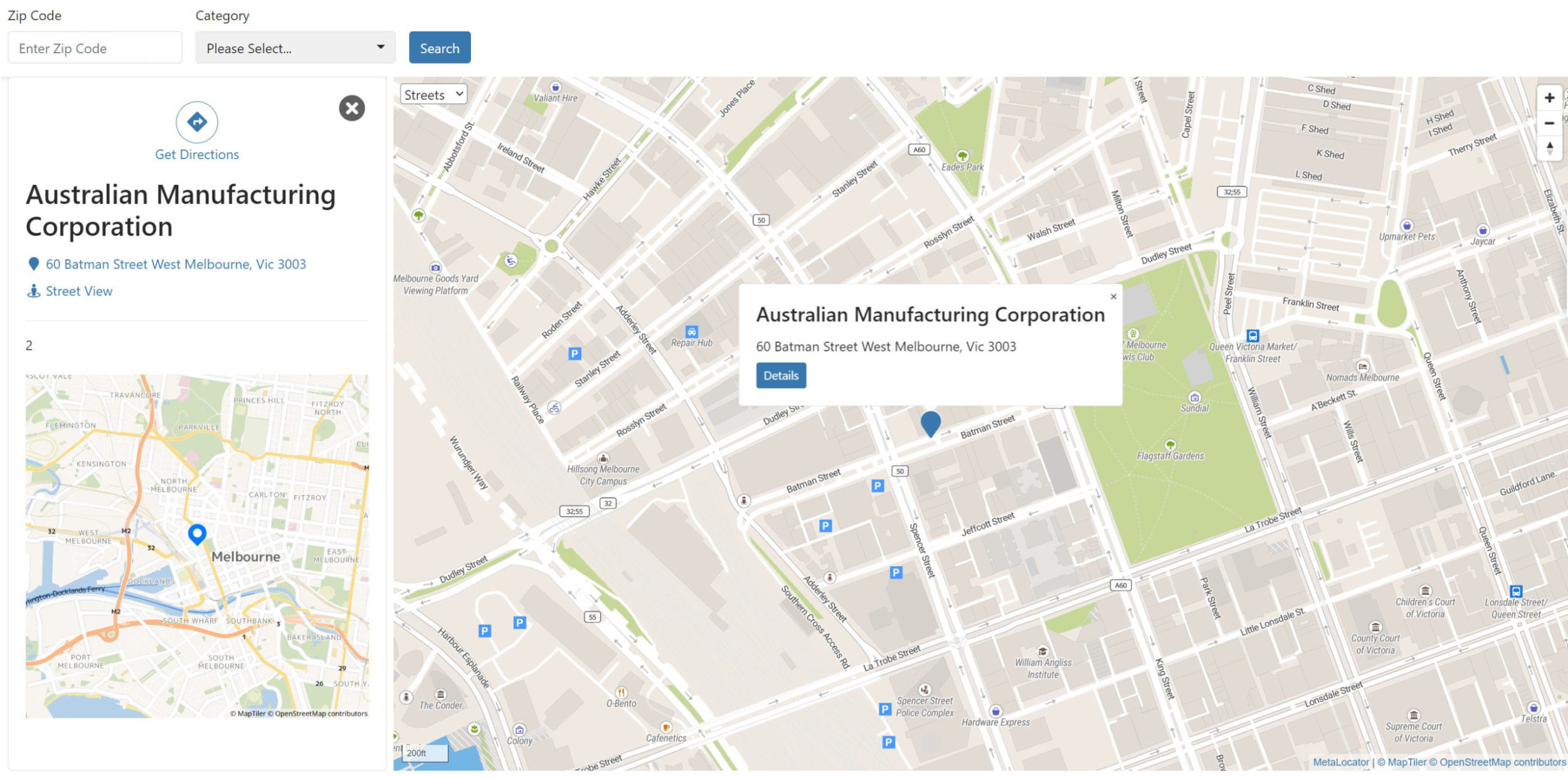 Language Settings
As previously mentioned, Australia's majority language is English but in an ever growing global society it is important to be versatile in using different languages. One challenge for many that MetaLocator has solved, is the easy transition from one language to another within the store locator software.
MetaLocator provides the ability to display your locator in any language you choose. In addition, we support a language selector that allows your user to do it themselves.
MetaLocator's language settings are applicable to Australia as well as every other country in the world. To learn more about our language settings see our support article on managing language and translation.
For assistance please visit our help center.
International Locators
For more information on best practices when setting up an international locator, see our page on best practices.