Dedicated Country, State and City Pages
Building a set of location landing pages is not beneficial if search engines can't crawl each level of your geography to reach the location landing pages. MetaLocator automatically builds an inter-linked hierarchy of pages for each geographic level of your data and publishes them to your Web site. Build country pages, state pages and city pages that all link to your location landing pages. Control the settings at each level to fine tune the experience for your locations.
Directory pages are an essential component of local SEO campaigns, allowing your locations to be found for local and regional key phrases.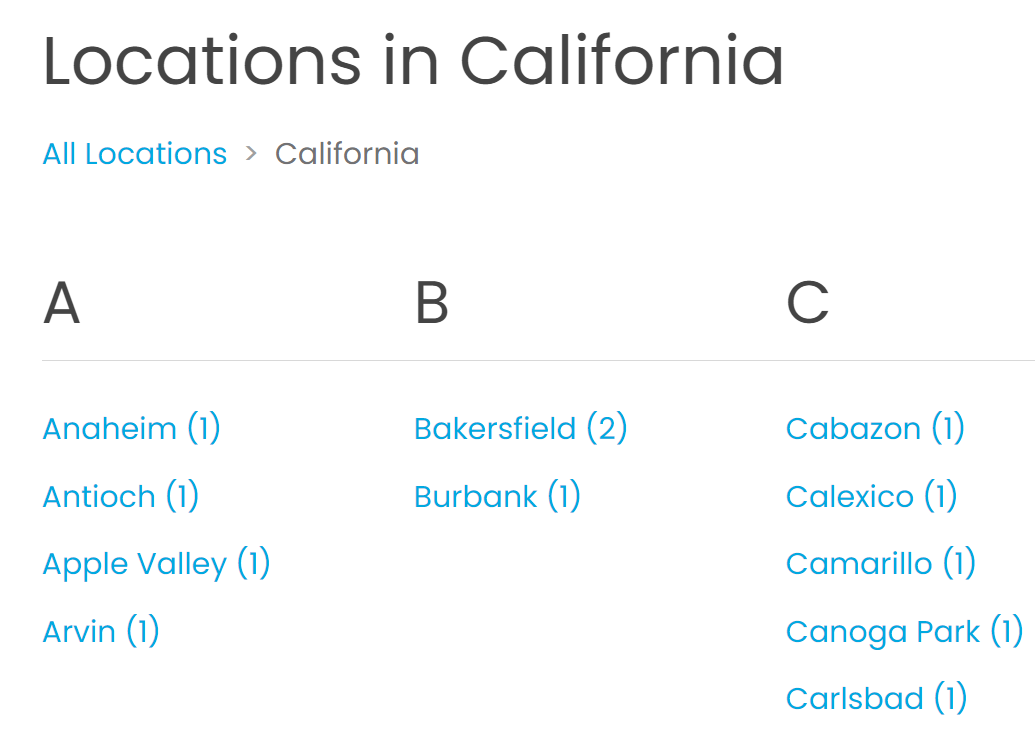 Meaningful SEO-friendly content for local signals
Search engines will crawl and interpret these pages as locations due to rich in-page local schema markup. The content then matches local intent searches such as "your brand near me" and "your brand in city". The pages are built automatically based on the same content powering your locator, so there are no manual pages to create, update or maintain.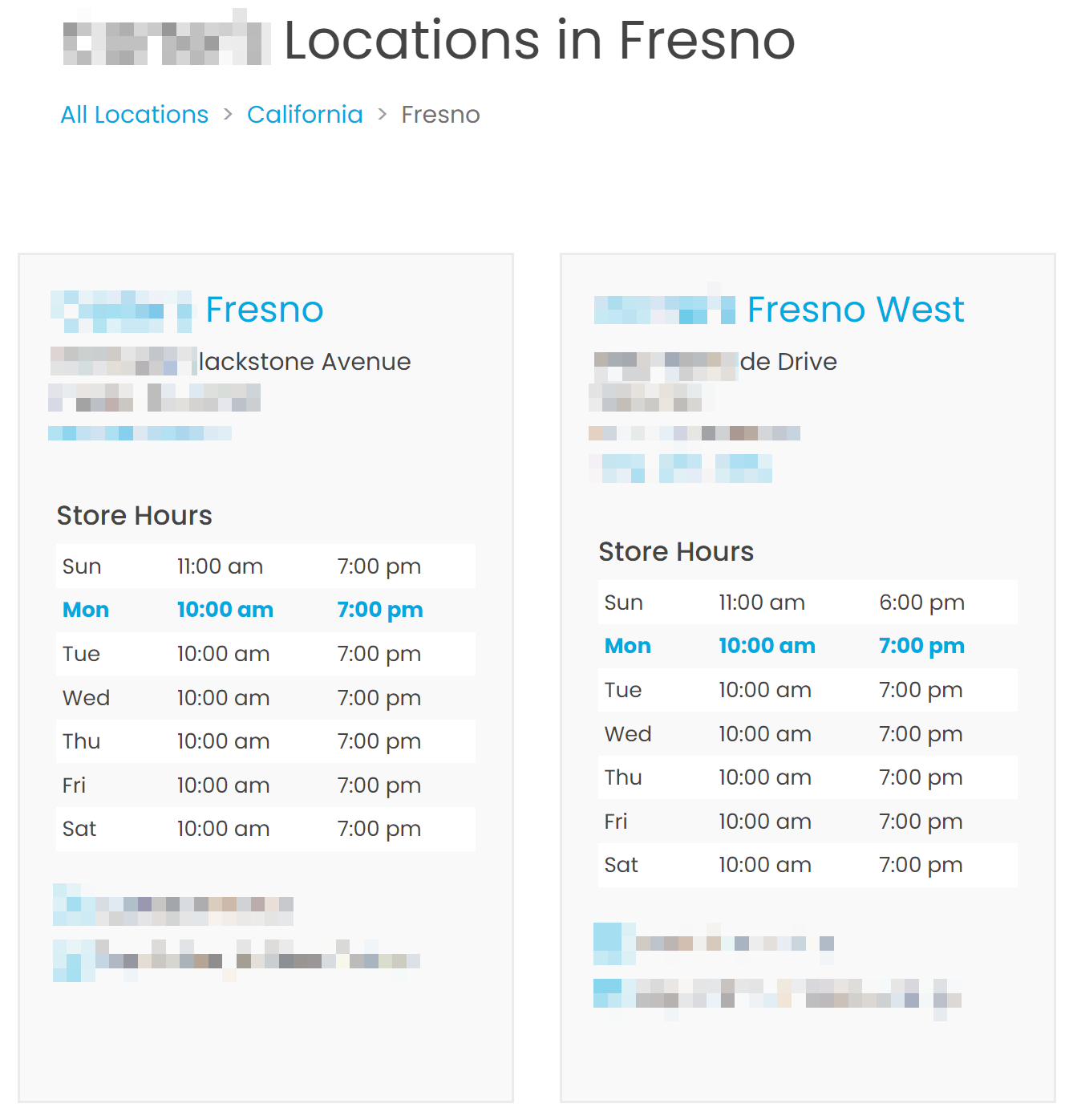 Custom, branded search-engine friendly URLs
Starting from a subdomain or subdirectory, the page hierarchy contains easy to read URLs that follow industry standards for city, state and country. Each level contains a branded regional index page for country, state, city or individual location. MetaLocator supports multi-language location pages as well.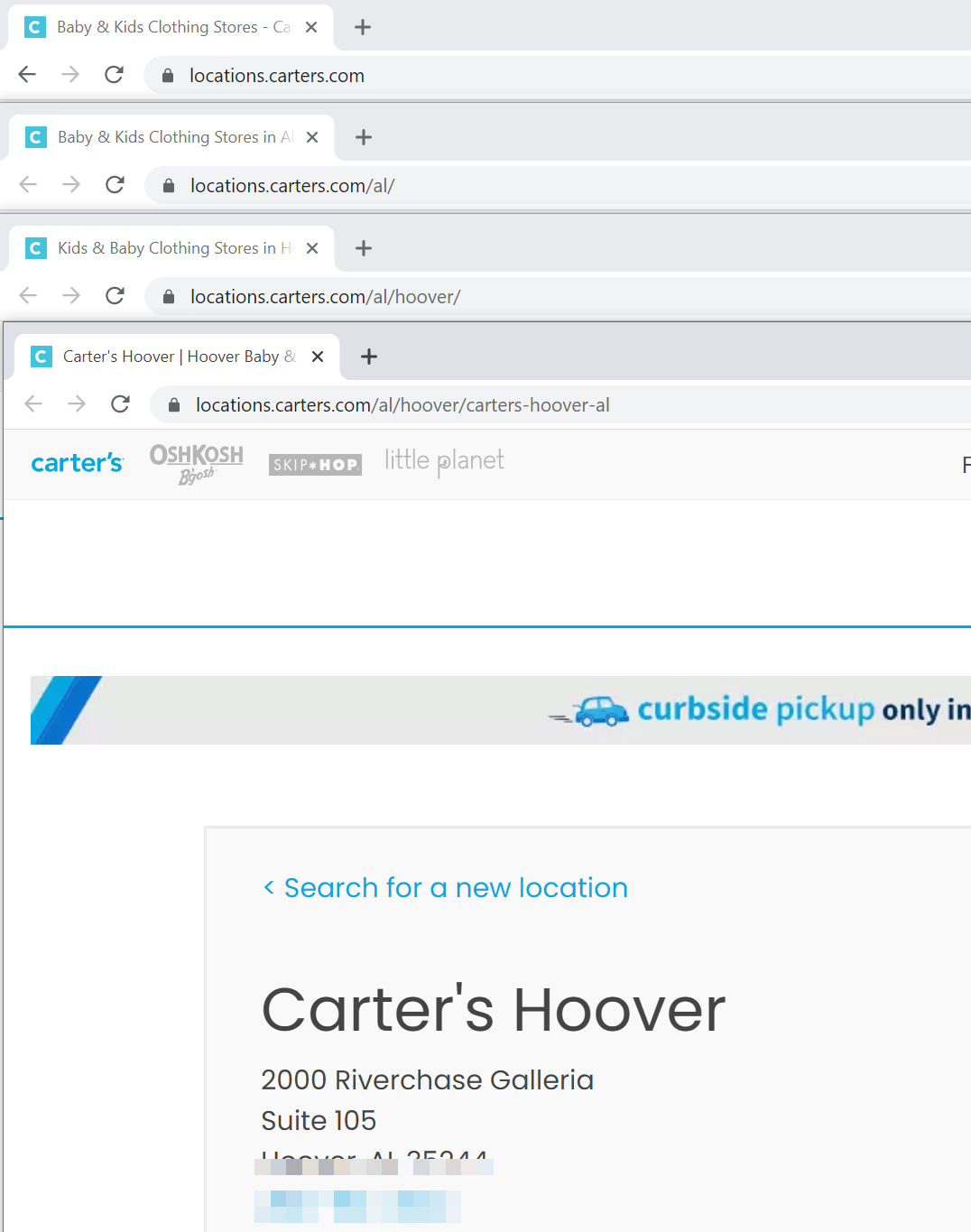 Intelligent internal linking to nearby cities
Automatically link to nearby cities commonly included in customer consideration with Nearby Cities. This automatic feature ensures close-by cities are displayed when limited options are available in the current city.