Present Relevant Results with Zero Clicks
Detecting a user's location automatically with no prompts, permissions or clicks allows the locator to display immediately actionable results with no interaction required. This effortless experience skips past cumbersome search forms and instead allows the user to respond to a call to action first. IP Geolocation is included with all MetaLocator accounts and represents a critical best practice for good user experience.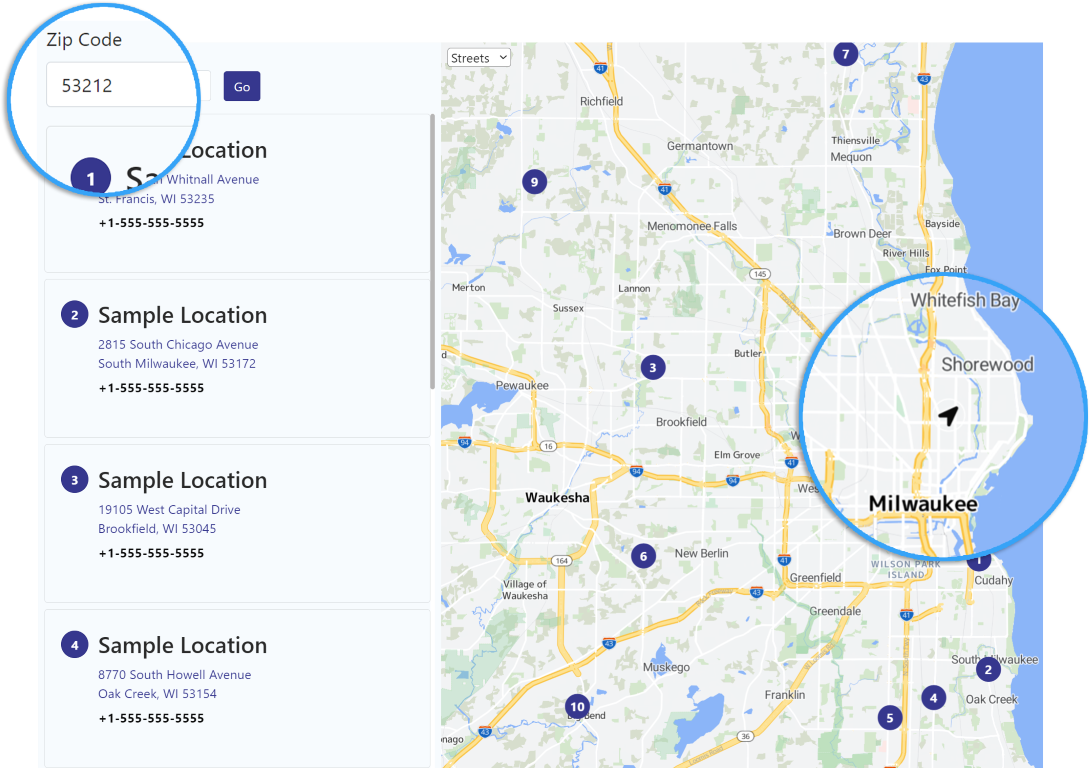 Use the most accurate location available
Respect user's privacy while leveraging geolocation. MetaLocator automatically falls back to IP-level geolocation when users ignore or decline permission to use their accurate location. Multiple options exist for silent detection, prompting and even discarding the user's location.