Enterprise companies trust MetaLocator to increase revenue
StoreRocket won't tell you if your leads are fallin' through the cracks
Unattended leads impact your revenue — but you can't fix what you can't see.
StoreRocket doesn't track leads that contact your partners. This means you never know when potential buyers go ignored or suffer long response times.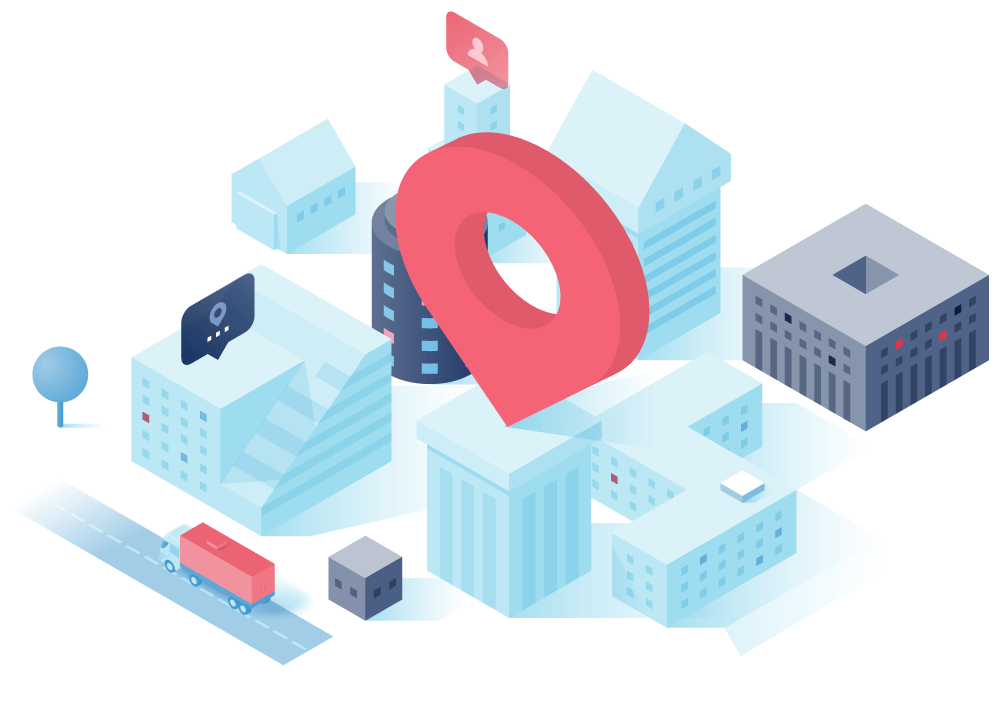 MetaLocator captures data that show you how to close more deals
Get granular analytics on store activity and dealer performance. Improve response times and help third party vendors sell more product — your product.
Get qualified leads and close more sales
Identify high-intent buyers and connect them to your top-performing partners.
Track sales across all locations
Track demand based on location. See which locations sell more and which ones need help.
Keep locations' data up to date
Avoid losing sales due to inaccurate data. Allow dealers to manage their profile in a fully branded portal.
Track leads from click to conversion with MetaLocator
CUSTOM FORMS
Get high-quality leads from your dealer locator
When users search for a location with no store, StoreRocket only grabs their email. MetaLocator lets you customize forms to capture and qualify every lead that hits your store locator.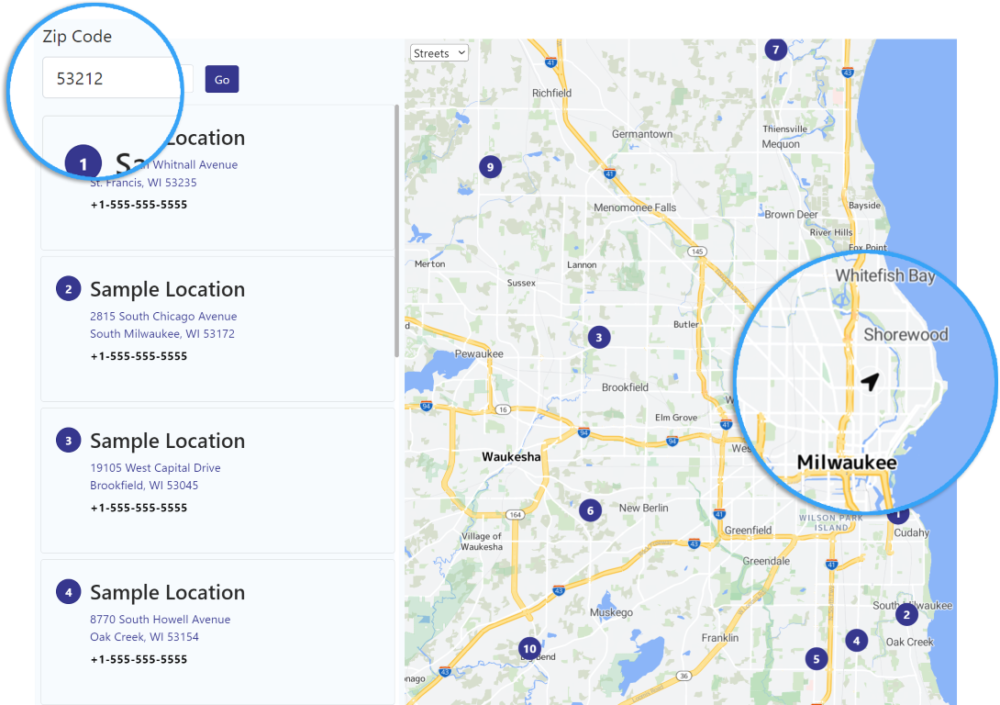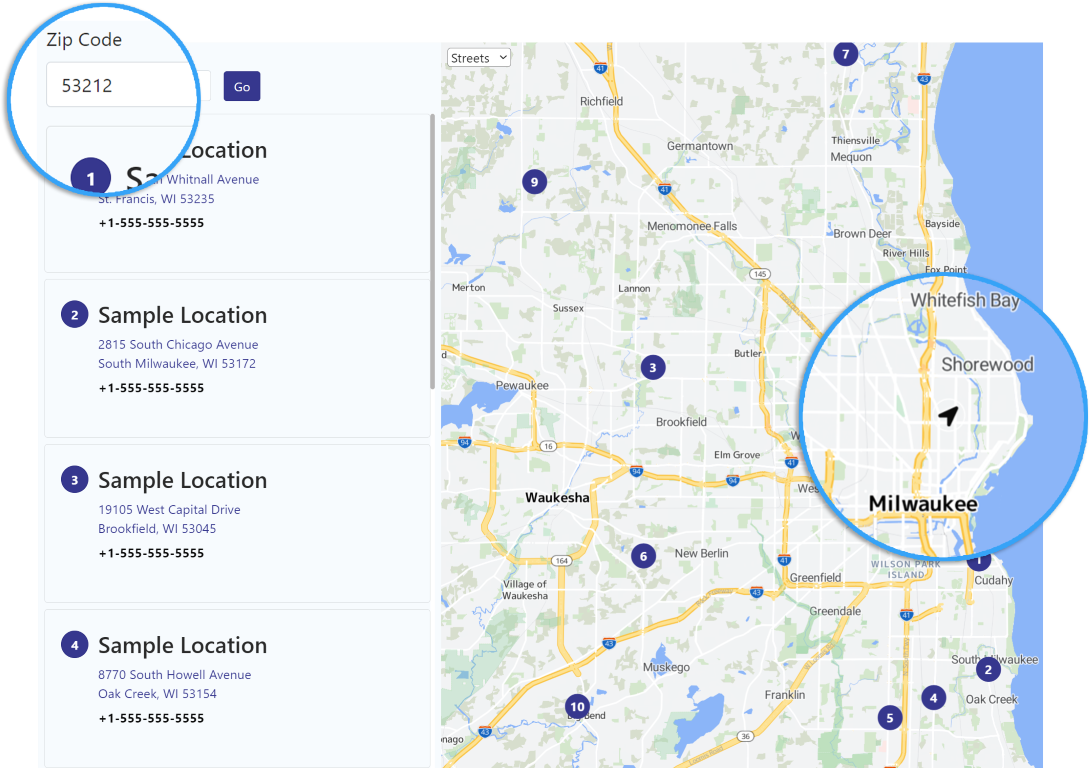 SELF-HEALING LISTINGS
Send more leads to your most responsive partners
Ensure warm leads land in the right hands. Automatically show locations with faster response times and better reviews at the top of the list.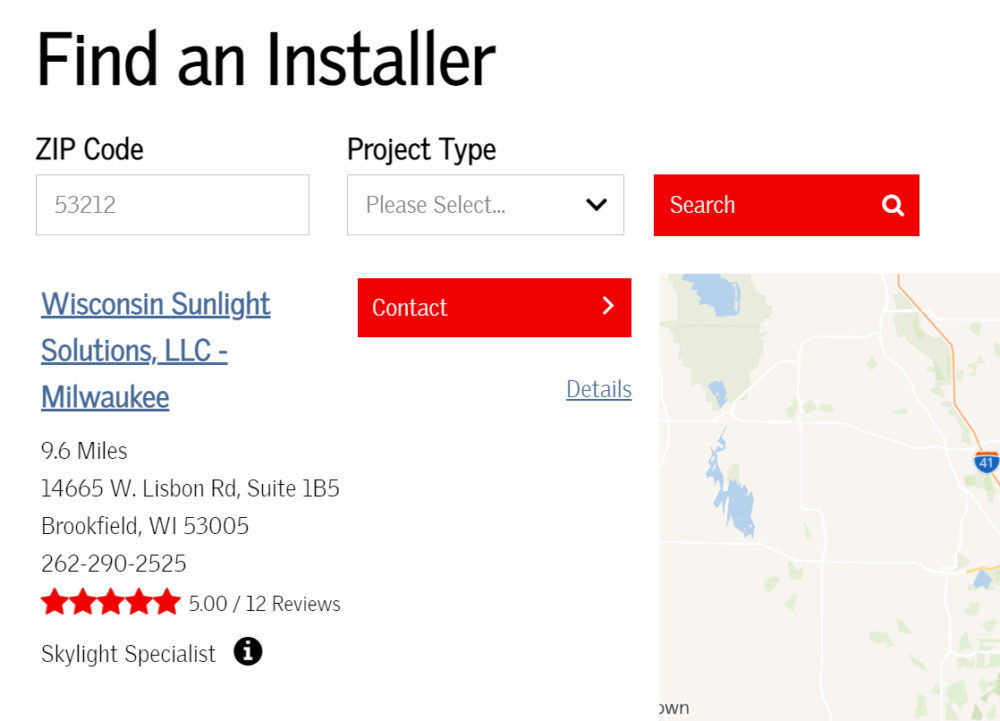 Lead Recovery
Recover revenue from ignored leads
Re-assign unattended leads to your top-performing partners. Reach out to unengaged partners to find out why they aren't responding.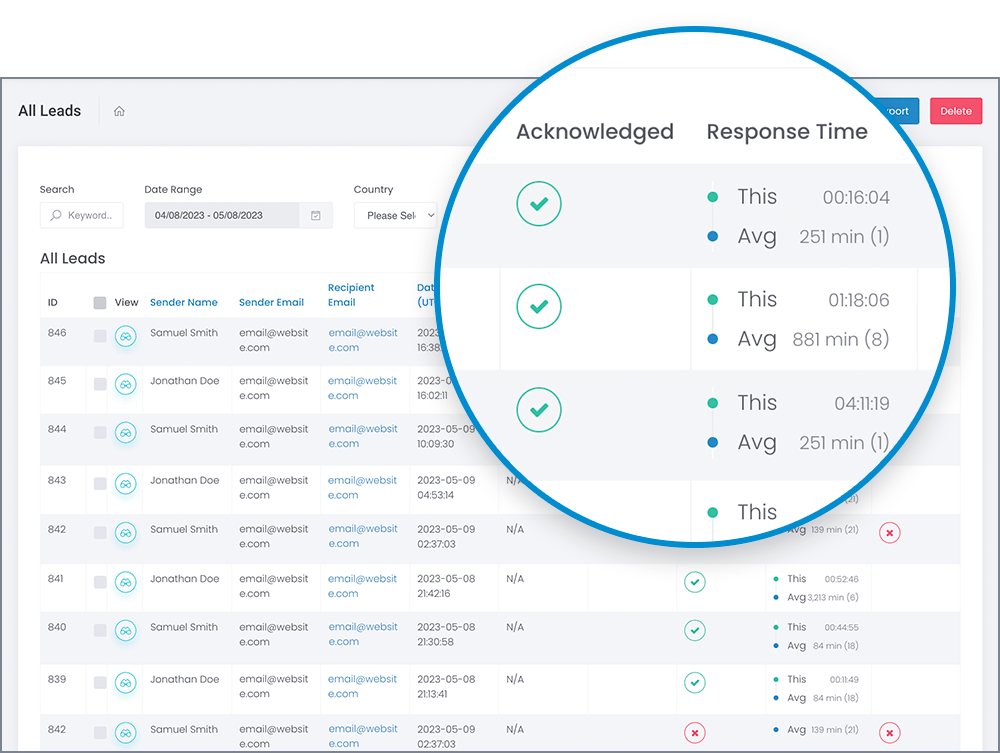 ROI Reports
Track third-party sales and calculate your ROI
Assign a dollar value to your leads. Discover how much you earn from your store locator and if you're losing revenue due to ignored leads.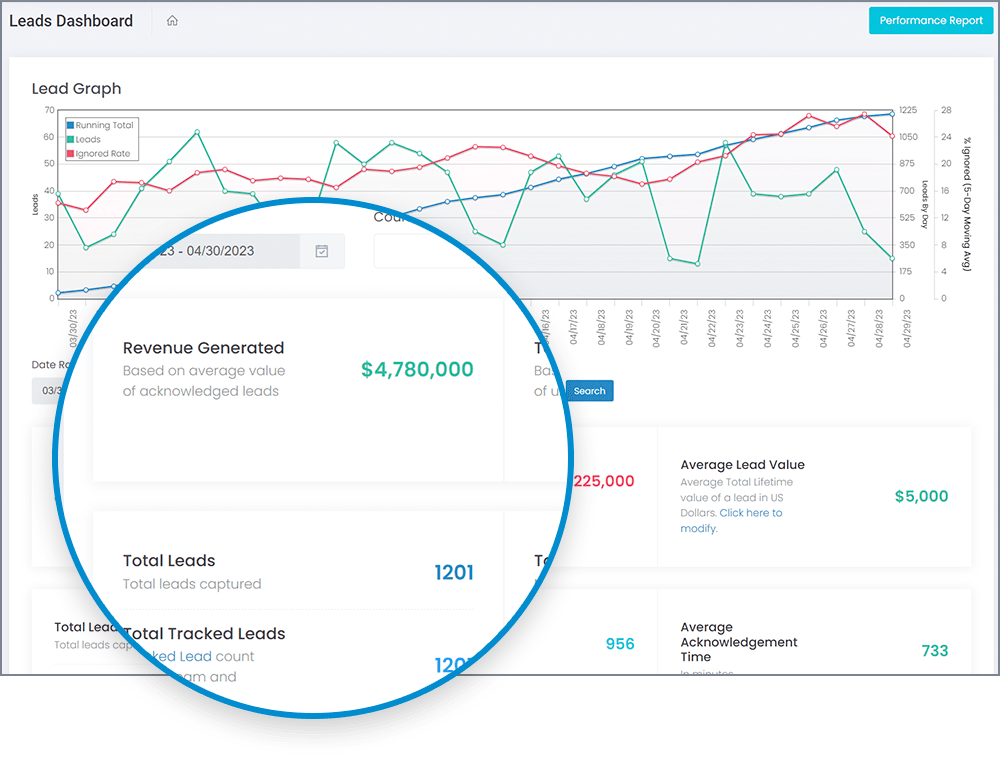 Team Access
Set up unlimited teams within your enterprise
Add a 'where-to-buy' button to present customers with third-party retailers that stock your products. Show online and in-store options in a single place.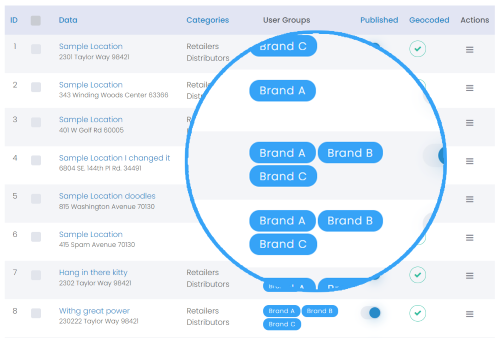 Where to buy
Show visitors where to find your products online & offline
Add a 'where-to-buy' button to present customers with third-party retailers that stock your products. Show online and in-store options in a single place.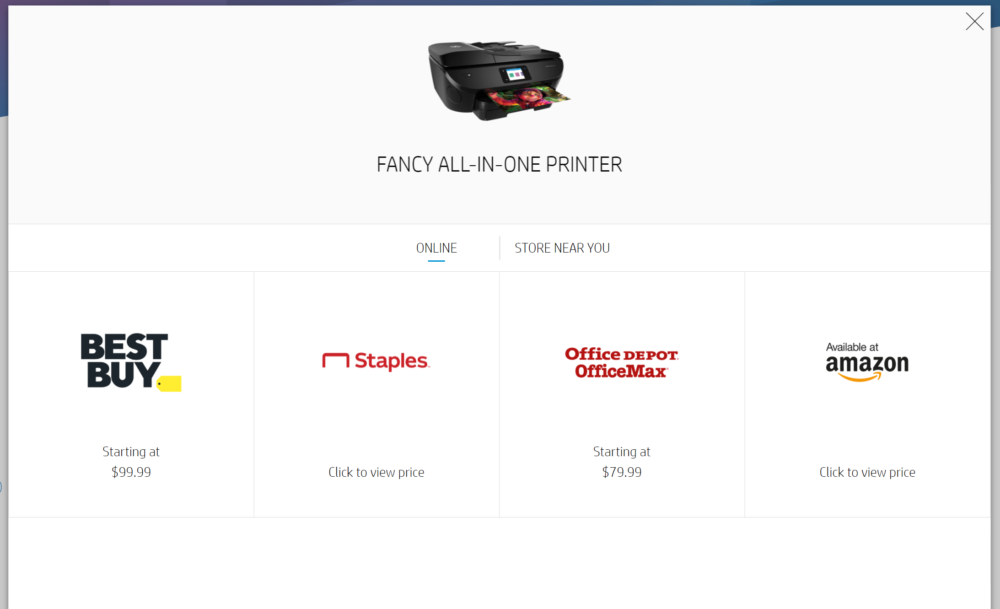 LOCATION LANDING PAGES
Grow traffic with SEO-optimized location pages
Make it easy for customers to find you on Google. Follow our templates to create location pages that outrank competitors when buyers search in your areas.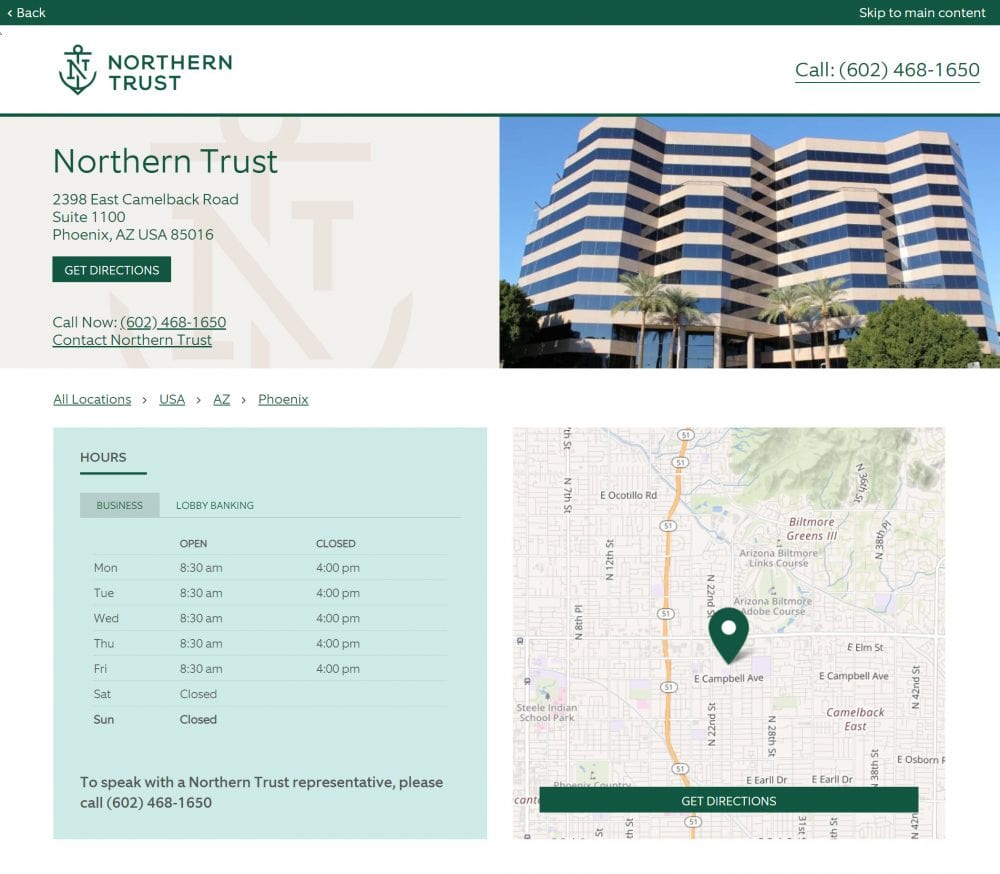 Show partners that you care about them
StoreRocket's analytics only show what visitors do on your website.
MetaLocator gives you detailed insights into dealer's responsiveness and sales.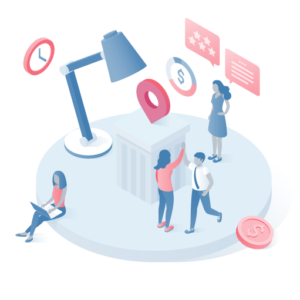 Reward top partners with more opportunities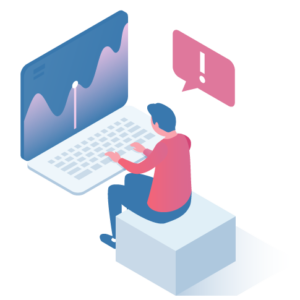 Address issues with low-performing partners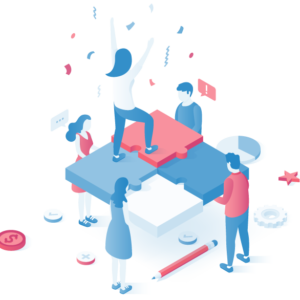 Improve customer satisfaction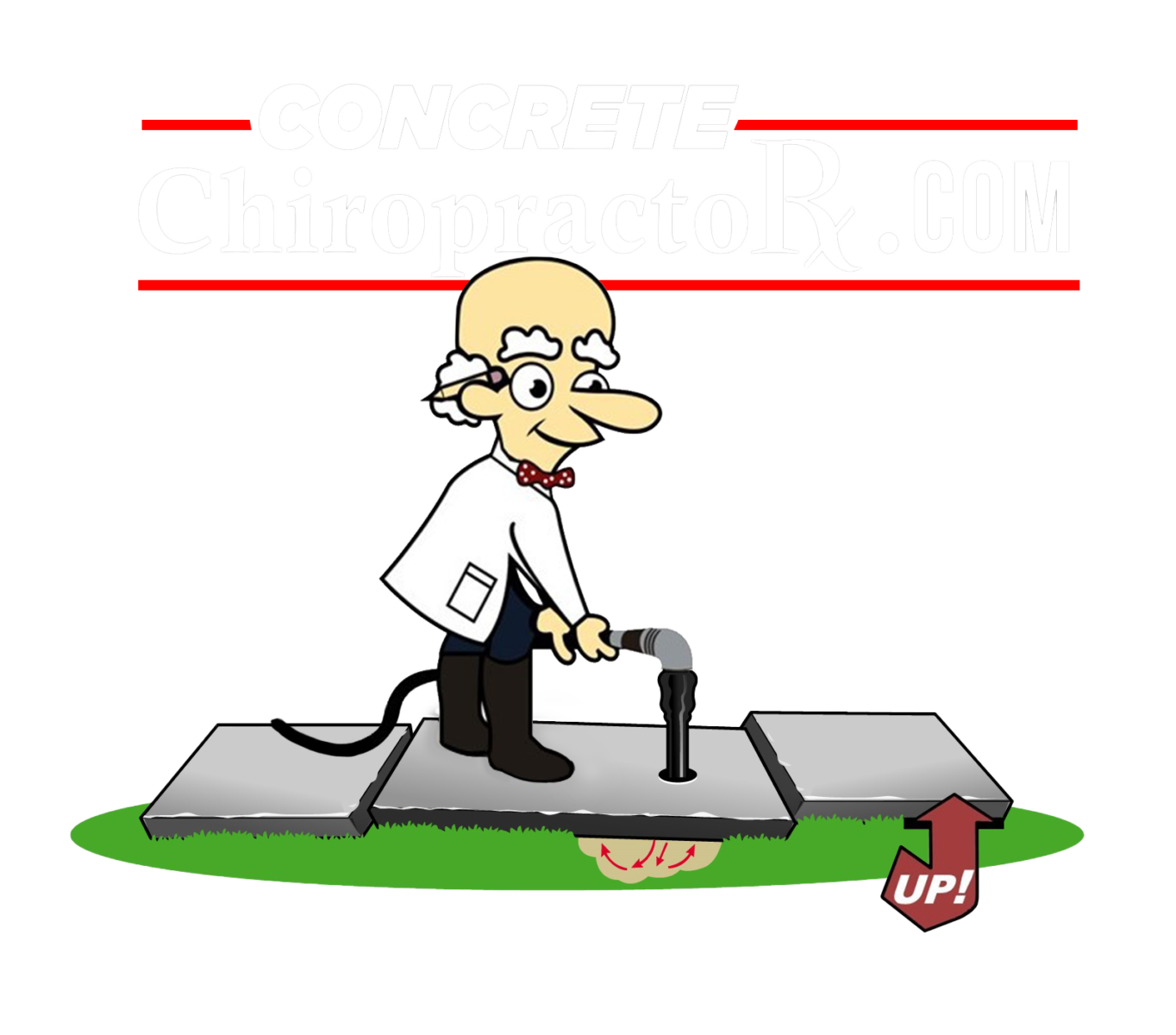 MetaLocator is several steps ahead of the competition – when you really need a high end, superior support, and highly customizable solution, MetaLocator is the way to go.
Kris Winters
Concrete Chiropractor
Get in-depth insights, greater customization & collaboration features with MetaLocator
 
StoreRocket
MetaLocator
ANALYTICS
Customer behavior

Track views and searches




Track views, searches, returning visitors, clicks and more



Search heatmaps

View location demand

Response tracking



Track which partners respond to leads and how fast



Phone call tracking



Make phone numbers clickable and easy to track



Outcome tracking



Follow-up with leads and dealers to track outcomes



3rd-party tracking



See revenue by each third-party retailer



Lead value



Assign a dollar value to leads and track ROI



LEAD GENERATION
Capture leads



Only captures emails when users search for a location with no store






Captures leads for each location with a custom form



Assign leads

Send more leads to responsive partners

Lead routing



Re-assign ignored leads to high-performing dealers



Lead notifications via SMS

Send dealers New Lead alerts via SMS

Where-to-buy



Show options to buy on your website, in-store, 3rd party retailers and more



COLLABORATION
User access



Create unlimited teams based on brand or division groups



Crowdsourcing



Dealers update their data in a branded dashboard



SECURITY & COMPLIANCE
Compliances



GDPR, SOC2, CCPA, VCDPA, COPAA, PCI-DSS



Get started with MetaLocator for a fraction of the cost
(pricing shown is per month)
 
StoreRocket
MetaLocator
Pricing plan

$25/mo

Basic

$19/mo

Entry

Includes analytics?
Switch from StoreRocket Today
White-glove installation for enterprise Clients
Need third party integrations, app development, or just want to get up and running quickly? Contact a MetaLocator specialist for a free assessment.
Boost revenue with user and location analytics
Track every lead interaction and close more sales with fast, effective responses from your partners.
30-day free trial. No credit card required.
Frequently Asked Questions
A dealer locator or product locator app like MetaLocator can be a great addition for small businesses working with multiple vendors or partners. You can use the store locator software to help potential buyers find locations nearby. MetaLocator's powerful analytics can track customer behavior through the entire conversion journey and show you which locations do a better job at turning leads into customers.
MetaLocator is very easy to use and you don't need coding skills. Our point-and-click interface builder helps you easily set up a locator fully adapted to your business needs.
Yes! Our Google Sheets integration makes it easy for you to upload a bulk list of locations, even if you have large postal code databases.
Getting started with MetaLocator is quite simple. We'll guide you through the entire process, from importing your data to creating a product locator and deploying it to your website.
Absolutely yes! You can automatically sync MetaLocator with Salesforce, HubSpot, or your favorite CRM software. Our Google Sheets integration allows you to set up bulk, recurrent data imports, and keep your partners' data updated.
When a potential customer completes a lead form and sends it to a specific dealer, MetaLocator sends a lead notification to that dealer. Lead contact information is not disclosed to dealers until they accept the inquiry by clicking on the call-to-action button. This process allows MetaLocator to track dealer's response time, as well as lead acknowledgement.