Creating a store locator for Drupal could not get any easier than with MetaLocator.com.  Once you've created your locator (Interface), using this quick video tutorial below follow the next few steps to install the locator to your Drupal site/page.
Use our example data and default interface to quickly familiarize yourself – you can always start over with your own location information and custom design.
Copy the Installation Code that MetaLocator generates from your Interface design – simply one line of HTML code.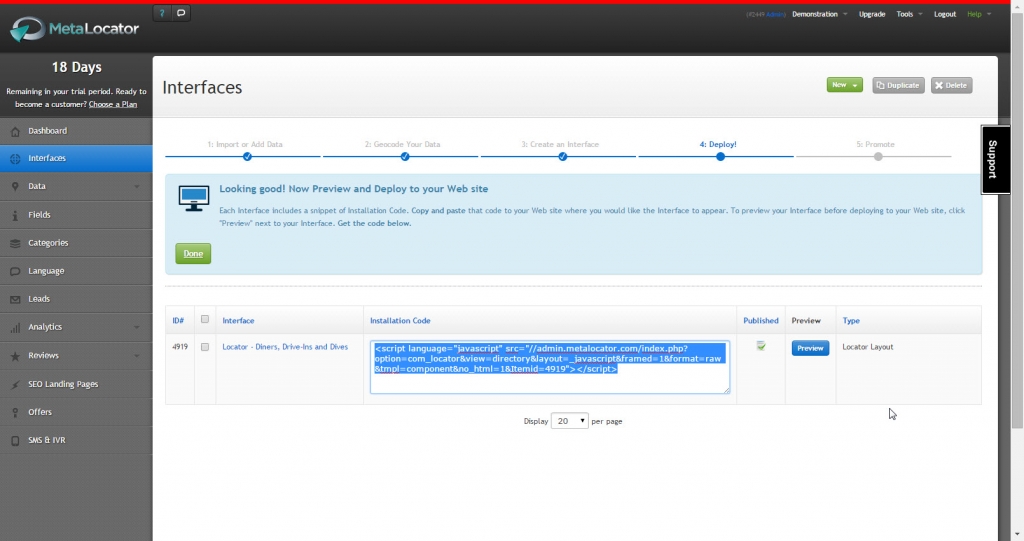 Create a page/article in Drupal. Click the Source button, then paste the single line of MetaLocator Installation code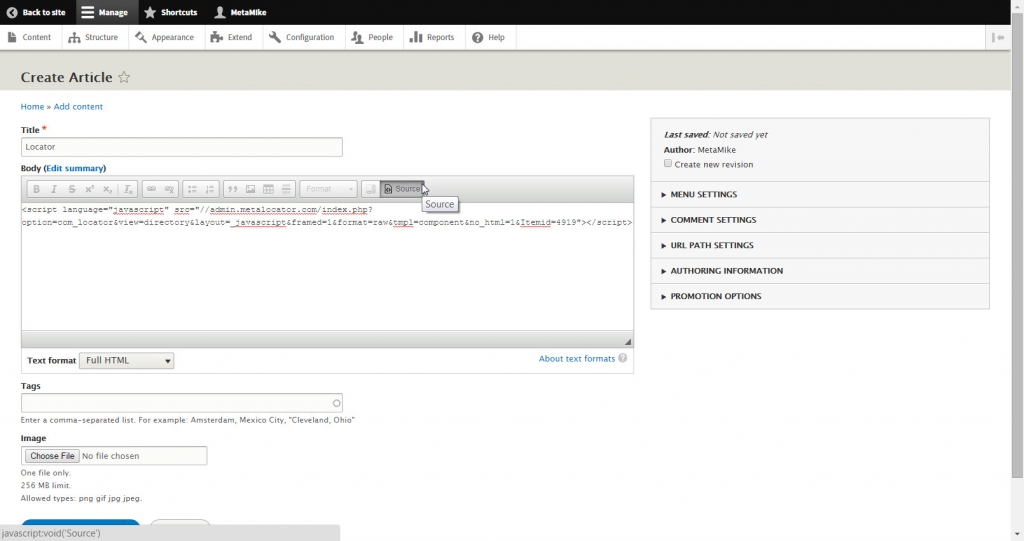 Your locator Interface is ready for visitors on your Drupal site.