MetaLocator's administration leads the industry in location content management. The administrative control panel provides access to all aspects of the platform. Customers have access to the same tools as our staff. We designed the administration system to be easy to use and powerful while providing access for developers and beginners alike.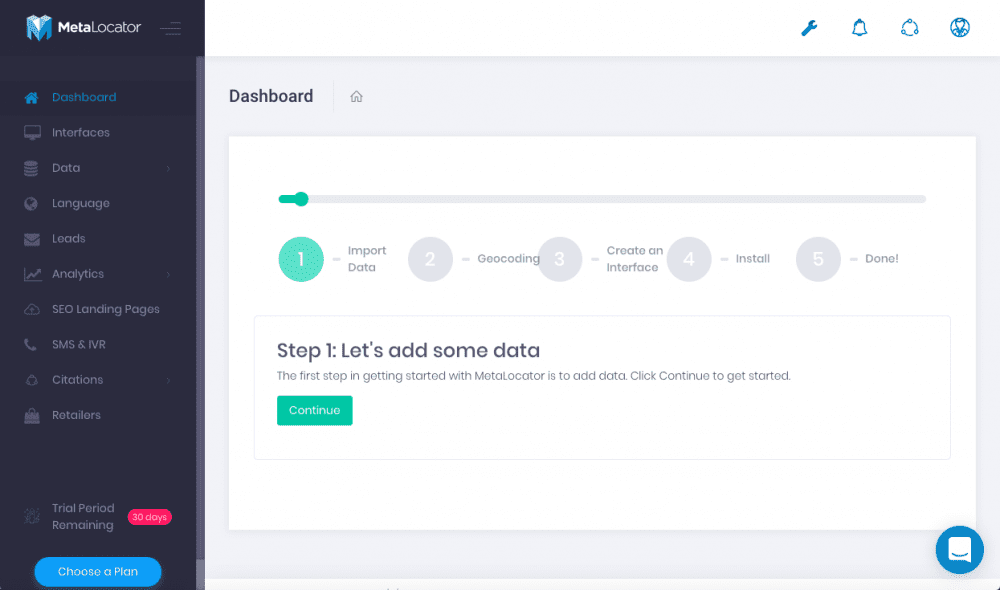 Get Started Easily
The control panel greets new users with a Getting Started wizard which guides the user through importing data, creating a locator and deploying to a Website.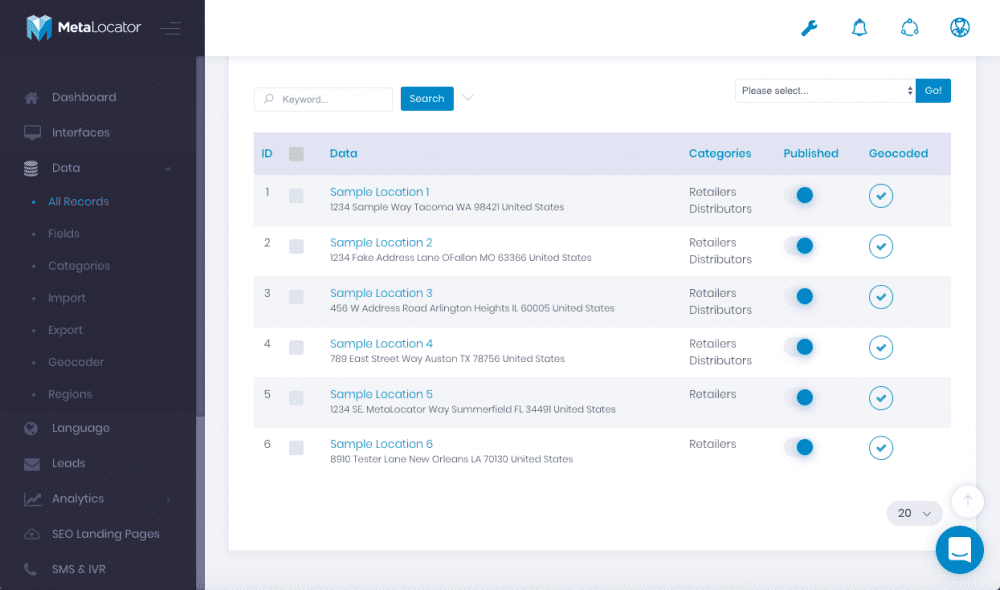 Content Management
Bulk import data from multiple sources, add, edit and curate location content. Delegate access to groups of data to your users or crowdsource location content from your users.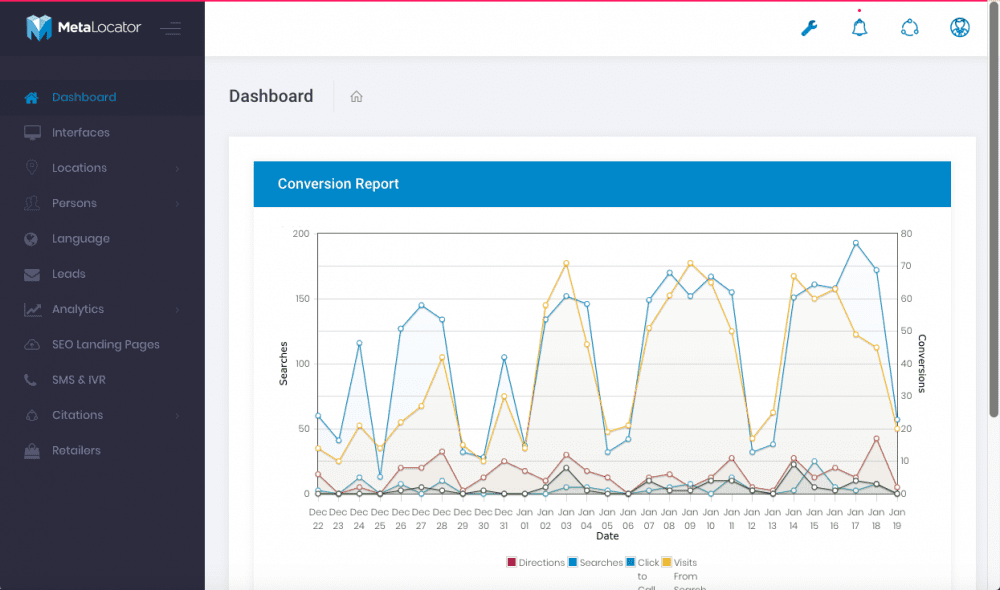 Complete Analytics
MetaLocator captures all aspects of user activity within the locator. User searches, external links, category searches, leads and phone calls are all captured in our analytics system.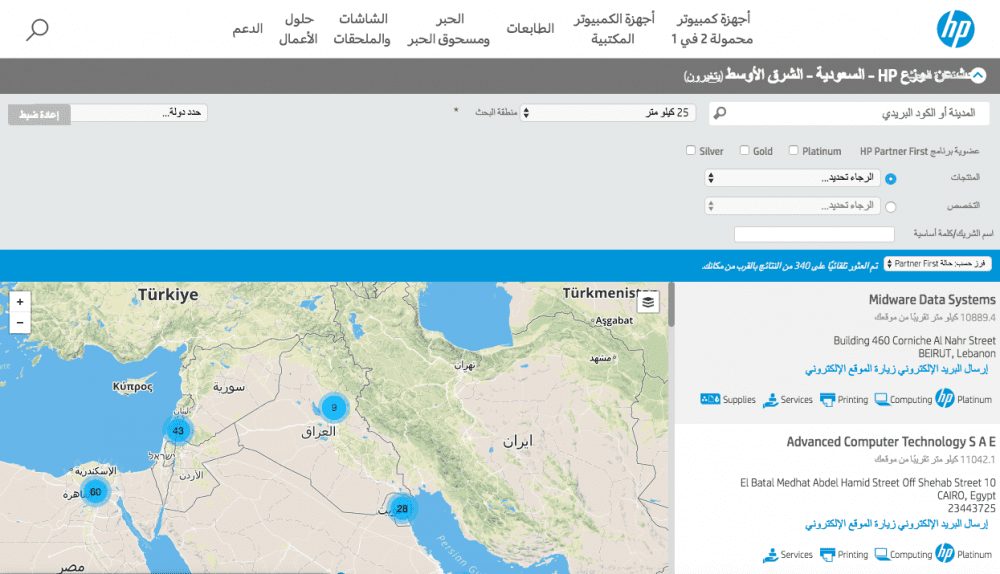 Multi-language, multi-country
Create a complete global locator with language selections and translation management tools. Translate any customer-facing aspect of the software for complete international support. MetaLocator supports all address systems, formats and even right-to-left text directions.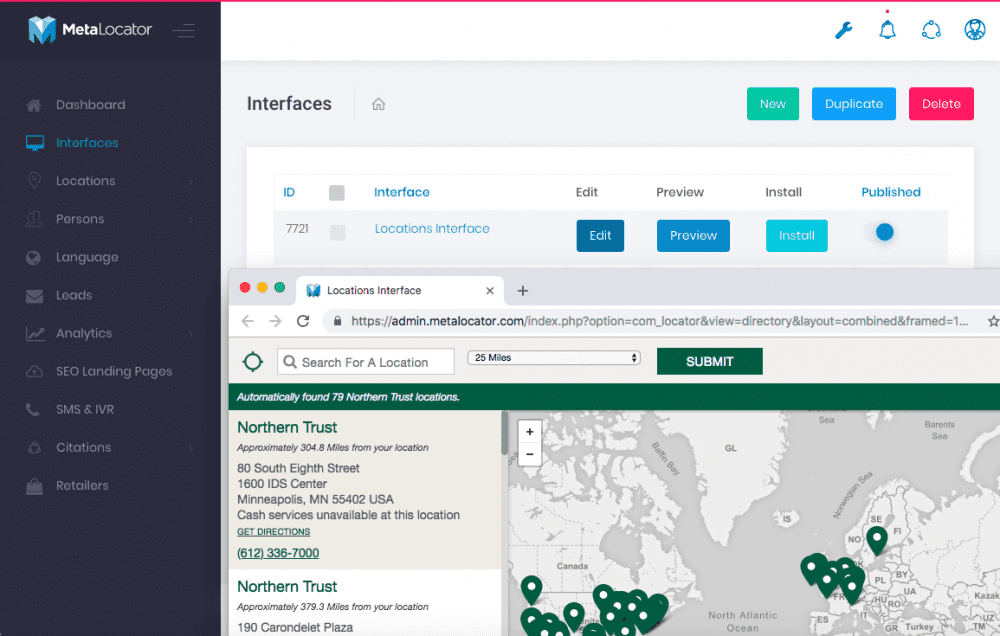 Build Locators with Point & Click
Use the Interface Editor to craft your search solution using over 350 options. Choose from a template and then adapt the branding, options and layout using our intuitive tools.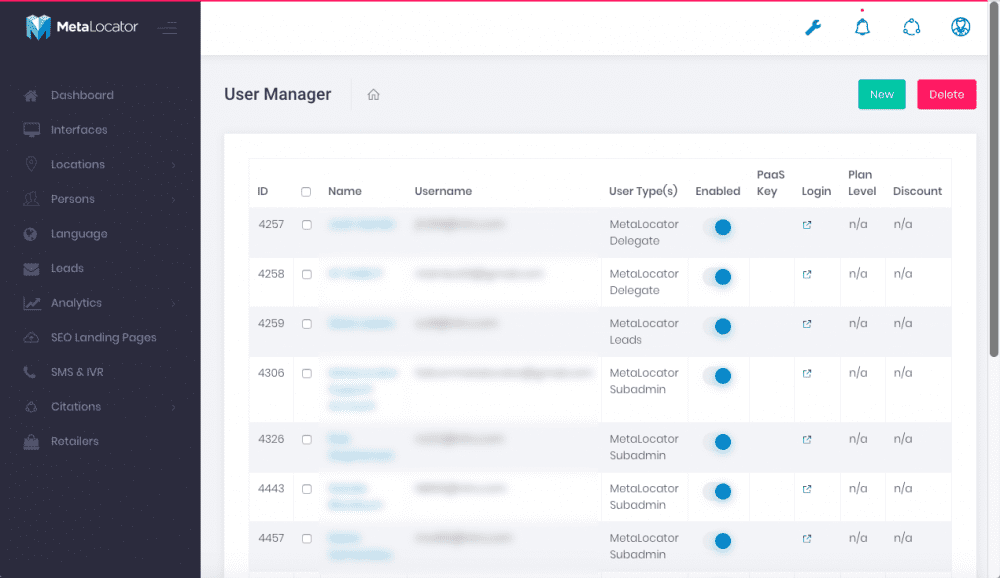 User Management
The user manager provides access to creating users of various types, managing access, passwords and access levels.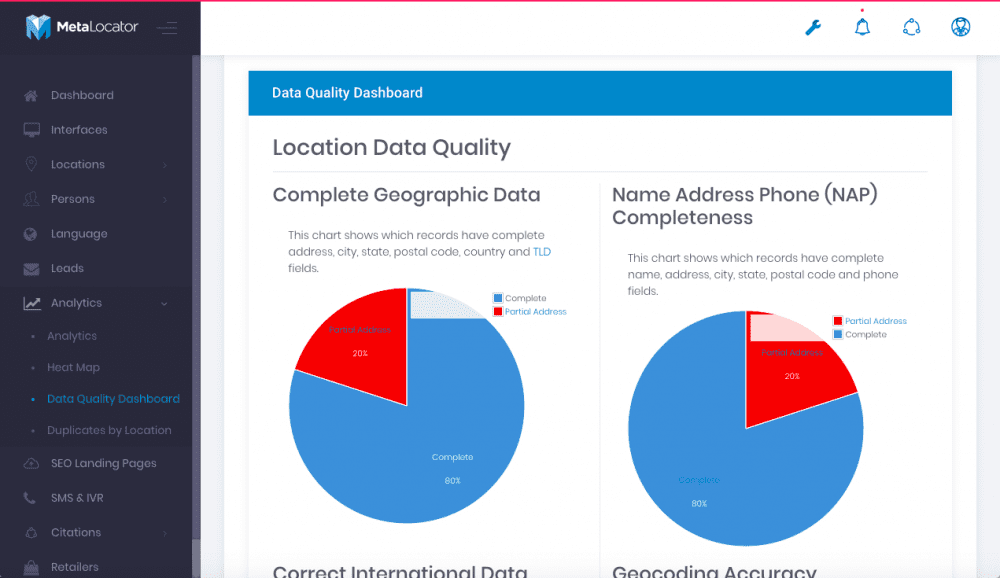 Data Quality
Identify incomplete location content including missing phone numbers, poor geocoding or absent social media information.
The dashboard provides access to all MetaLocator features. No need to call us to add countries, download analytics or access advanced developer features. Create a free trial below to see for yourself.