Create a store locator for your Facebook page in minutes
Simple installation.  Included free with all MetaLocator accounts.
Try A Live Demo
There are hundreds of features and layout options. This is just one simple example. The data used here is every bank and credit union in the United States, approximately 100,000 locations.
View the Facebook Demo
How It Works – 3 Easy Steps
Import Your Data
From Spreadsheets, CSV, SalesForce, our API and more!
Import Your Data
Use our API for custom integrations
Configure Your Search
Choose from 200 options, create unlimited search engines.
Configure Your Search
Build multiple, categorized, individually-deploy-able search engines
Deploy to Your Website
Install on Facebook
Deploy to Your Website
Our software appears as a seamless, integrated aspect of your Facebook identity.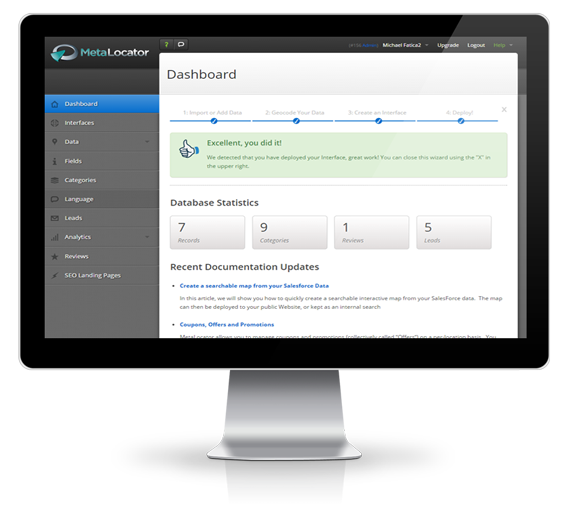 Everything you need, directly from our dashboard.  The simple, wizard-driven interface guides you through essential processes like uploading data and creating our search solution.  Dig deeper using our tutorials and documentation.  Don't worry, if you get stuck, we're here to help.